Whoop! Whoop! ?? It's my stop on Tara Lyons' THE STRANGER WITHIN blog tour and I'm excited to not only share my review but also a fabulous #guestpost! My thanks to Sarah Hardy and Bloodhound books for an ARC and invite on this tour! Let's find out a bit more about Tara and this book first!
About the Author 

Tara is a crime/psychological thriller author from London, UK. Turning 30 in 2015 propelled her to fulfil her lifelong dream of becoming a writer. In the Shadows is Tara's debut solo novel published in March 2016. She co-wrote The Caller and Web of Deceit: A DI Sally Parker novella with New York Times bestselling author, M.A Comley.
In August 2016 Tara signed a two-book contract with Bloodhound Books. The third book in the DI Hamilton series, Deadly Friendship, was published in July 2017 and the fourth is due later this year.
When she's not writing, Tara can be found at a local Wacky Warehouse stuck in the ball-pit with her young, energetic son.
Sign up to Tara's monthly newsletter for exclusive news, previews and giveaways: http://eepurl.com/bN2KoH
About the Book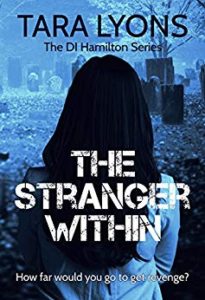 Torn away from his family life, DI Denis Hamilton is urgently called into a briefing in the early hours of his weekend off. He must unravel an investigation he thought had long closed.
Putting his personal worries to one side, Hamilton and his Murder Investigation Team come up against a patient with a mental disorder hell-bent on revenge.
Comparing the present day with memories of his tragic past, can Hamilton open his mind to the difficulties of mental illness in order to catch a murderer?
And when a colleague's life is threatened, can Hamilton unlock the truth of the stranger within before it's too late?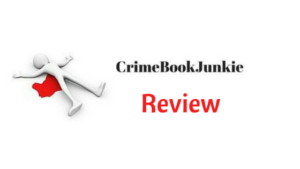 #MiniReview
Set in London, the reader is faced with rejection, revenge, abuse, guilt, blame, inability to cope, mental health issues, the past, feeling let down and a search for the truth. There are some uncomfortable themes, which the author handles sensitively and balanced.
Now that prologue – AMAZEBALLS! My heart was racing as I wondered who the killer was and would they be caught. ? I thought this was a cleverly crafted and interesting storyline. The author takes our hand and makes us believe one thing and then ? BOOM ? sneakily misguides us but I must admit, I was a little giddy with glee … if you've read IN THE SHADOWS, you'll know exactly why!
I really felt that DI Hamilton has definitely grown as a character and I was once again drawn to him and the journey he has been on. He is determined and dedicated, but sadly his demons still haunt him and I was pleased to see some resolution as the novel ended. All the return characters, in fact, made me smile as I saw each develop into well written, interesting and extremely believable "people".
Would I recommend this book? Oh HELL YEAH, I most definitely would. Ms. Lyons just gets better and better as a writer and each novel just makes me want more! Fast paced, edgy and most intriguing – delve into The Stranger Within and see what I'm talking about!
Keep reading for a fantastic #guestpost which gives you a little insight into how it all began!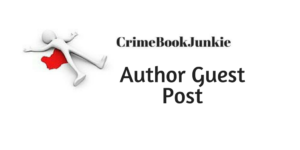 The story before the series
The day my grandad passed away, a part of me died too. This isn't a unique feeling and I'm sure the majority of people reading this can relate with the pain I'm talking about. After battling cancer, Denis Lyons lost his fight at home in February 2015. Even now, just typing those words makes my heart beat a little faster and tears blur my vision.
I didn't realise it then, but looking back now I can see it was the catalyst that changed me — and not all for the good. On the outside I was my normal, chatty self and my answer to anyone concerned was: "I'm fine" (think Ross from Friends when Rachel and Joey get together), but obviously I wasn't. To my family — including my then two-year-old son — I was snappy and impatient. I couldn't really understand why my moods and lack of interest in everything had changed so drastically.
A close friend told me about an online book club she had joined and asked me if I'd be interested. I had always loved to read and write stories growing up, and studying English Literature at university happened out of passion, not career choice. But, life takes over and hobbies get pushed to the way-side. I hadn't actually read a book for years (unless half of Fifty Shades of Grey on my iPhone counted). I said yes, and I was brought into the secret group that is THE Book Club (TBC) on Facebook and gifted with a Kindle. I was hooked. For the next few months I was reading whenever I could, interacting with other readers, bloggers and authors through this club.
Then, in June 2015 I turned 30. I had been made redundant from my job the previous year, was a single mother and still in denial about the magnitude of my grief. But something was changing in me – I was feeling excited again, the first time in months since my grandad passed away. I had my own story to tell and it was swirling around inside of me. I confided in another close friend and she did something amazing for me: rallied all my friends together and they each chipped in to buy me a laptop for my birthday.
So I did it. After my energetic son had gone to bed in the evening I sat at the laptop and poured out my emotions, my thoughts and my ideas. Now, I have to tell you because of TBC, I had started reading a lot more crime and thriller books. And so this is the route my mind was taking. There was grief and sadness and murders and mystery – I loved it. I was typing all the time, new characters and plot lines sparked new ideas and chapters. I had no intention of showing anyone, but I was getting out the anger and sorrow I had let bubble up inside of me for some time. I even started to listen to Ed Sheeran again— I am, and was, a huge fan but after we had chosen one of his songs for my grandad's funeral, it had been too hard to listen to him. I was looking at pictures, reminiscing over memories we shared and I cried — a lot and alone. It had opened the door I firmly locked earlier that year.
Through TBC I met an indie author, M.A Comely, who shared her wisdom, passion and knowledge about self-publishing with me. She made it sound like something I could do. Now the nerves kicked in — I couldn't really write a book and publish it myself, could I? You needed an agent, books were published through established houses and went on to be sold in big chain books shops and supermarkets. How wrong was I? I so discovered there are a multitude of talented indie writers and indie publishers making a living by doing what they love. By January 2016, with a lot of help and support, I had written my debut book and sent it off to an editor, commissioned a cover designer and set up an author Facebook page.
It's now July 2018. I have self-published a book, co-written a novella and novel with M.A Comley, signed a contract with Bloodhound Books, passed a proofreading course, been featured in a writing magazine, read my work at an author event and joined talented authors on a panel at a book event. I have made some amazing friends, connections, mentors and colleagues. I never could have imagined the heart-breaking pain I felt on the day of my grandad's funeral would lead me to where I am today. My misery and sadness has been transformed into something I can be proud of, and something I'm sure Denis Lyons would be proud of too.
Wow! What an insightful and inspirational post from Tara. Honoured to share it with you all. Hope you enjoyed my review and this guest post and make sure you check out the rest of this tour here: