Eeeeek! I am super excited to be hosting a stop today on Karin Slaughter's PIECES OF HER blog tour! I have been a HUGE Karin Slaughter fan for too many years to count, so this is a massive thrill for me. My thanks to Harper Collins UK and their fab Publicity Team for including me! First a little about the author and this AMAZING book!
About the Author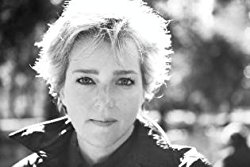 Karin Slaughter has sold over 35 million books, making her one of the most popular crime writers today. She is the author of more than a dozen novels, including the Will Trent and Grant County series and the instant New York Times bestsellers Cop Town and Pretty Girls. Her previous novel, The Good Daughter, was a no.1 Sunday Times bestseller in paperback. She is passionate, no-nonsense, provocative, and is one of suspense fi ction's most articulate ambassadors. Her Will Trent Series, Grant County Series, and stand-alone novel Cop Town are all in development for film & television. She lives in Atlanta, Georgia.
About The Book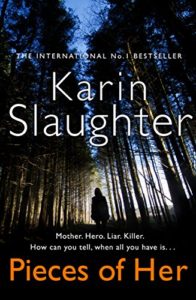 Andrea Oliver is celebrating her birthday over lunch with her mother, Laura, when they find themselves in the middle of a deadly shooting. Terrified, Andy is frozen. But Laura – calm, cool and collected – jumps into action and stops the killer in his tracks. No one can understand how a quiet, middle-aged speech pathologist could possibly have the knowledge or ability to stop a shooter on the rampage. The fall out and widespread media coverage quickly unravels the carefully curated life Laura has built for herself and her daughter. And Andy discovers that the person who she thought she knew best in the world is a total stranger. The bigger problem though is that someone wants them both dead. As two intersecting timelines – 1986 and the present – gradually converge, Pieces of Her begs the question: can you ever truly escape your past?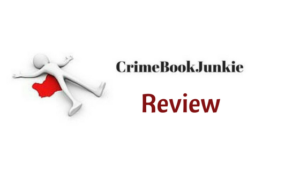 Set in the US (Georgia – though we find ourselves in various US States throughout) the reader becomes embroiled in world of destruction, control, manipulation, family relationships, disfunction, secrets, abuse, lies, politics, pain, anger, regret, emotional scars and the search for justice … oh so good! ??
I was instantly intrigued by the prologue and the #killerhook snuck in craftily in chapter 1 and that was it…I wasn't putting this #badboy down! There was a dual timeline which I first thought were two completely separate threads – It took me ages to figure things out (though it is in the blurb ??) and man, when everything was revealed I was gobsmacked! Such a clever storyline with fantastically written characters – I absolutely knew that the author had nailed it once again! BOOM! ??
I want to talk about each and every character, because even the throwaway characters added to the story! I will mention Laura as there were times I was like "WTF is up with this lady?" – she had many layers to her and we learned more and more as the story unfolds. I still don't know how likeable I found her, but she is a fighter, determined and I think she absolutely believed that every decision she made was for the best. I won't say anymore, as I don't want to mistakenly give away a spoiler! But WOW! Just WOW!
I have to say, that Andy had to be my favourite character – LOVED her! A force who was fighting to survive whilst unravelling the secrets which had trouble at her heels! Bloody brilliant! She took everything that was thrown at her and would not back down! Fabulous!!
I just LOVED everything about this book – the baddies were chilling, you don't know who to believe/trust, the storyline was riveting – basically everything I had hoped it would be and more! Would I recommend this read? OMFG ? you bet your sweet arse I would! An adrenaline fuelled read that had me racing through the pages, questioning everything and everyone and the OMG-moments totally caught me off guard! Now THAT is a great read! If you don't believe me, follow the rest of the tour here: