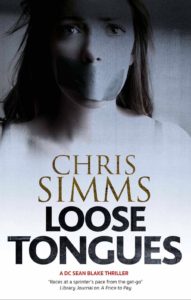 Newly-qualified DC Sean Blake must tackle a series of bizarre and brutal killings in his first week on the job.
A series of chilling murders has left Manchester in a state of terror. Women are being found dead in their homes, their bodies arranged in the same macabre pose. Each has been strangled, her mobile phone forced down her throat.
How is the killer getting in to each victim's house? What have they done to become a target? Why have none put up a fight?
Fresh-faced and full of enthusiasm, newly-qualified Detective Constable Sean Blake has just landed a position on the investigating team. Desperate to prove himself, Sean realizes that, if he is to catch the killer, he's going to have to think outside the box. But is he prepared for the vengeful wrath of a truly twisted mind…?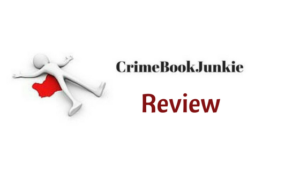 I can't start my review without pointing out how bloody CREEPY the cover of this book is. A whole plethora of things went through my mind when I saw it. *shivers*  – LOVE IT! Right then, let's get started!
Set in Manchester, the reader is faced with guilt, anger, power, revenge, resentment, control, vulnerability, family dynamics, the need to prove onself, rejection, fear of failure and the search for justice/the truth.
Nothing excites me more than a new series and this one kicks off with an almighty BOOM! ? A fast-paced, tautly written, and extremely intriguing plot kept me glued to the pages. There was great character development and I loved how we learn more as the story goes on. But there is still so much more to learn, so I am seriously looking forward to where this series leads in the future. Although it is told mainly from DC Blake's perspective, we also get to see things through the eyes of the killer on occassion and this added to the suspense as the reader often knew more than the police did! When done well, this really adds to a story in my opinion, and Mr Simms nailed it! The tension built up at a perfect pace until the revelations and conclusions were made and again, that added to the overall enjoyment of the read for me.
DC Sean Blake is a fabulous character, slightly overshadowed by his mother who seems to want to carry on her previously successful career with the police through her son. Blake is a newbie and after an incident which shocks his colleagues, he is pretty much left on his own …well, sort of! So not only does he have to prove himself at work, he also has issues at home with his mother … and this leads to drastic measures… but you'll have to read the book to find out more. I found Blake to be a very likeable and realistic character. I'd definitely like to come across him again in future books!
 Although there were many great characters I could easily ramble on about, I really just want to mention the killer. The reader knows early on who this is, I have to say I was completely fascinated by the killers motivation and really enjoyed the scenes where we learn a bit more. Part of me actually empathised (I know, right!??) with the killer, but I think many people would ? However, I am not sure I would kill someone … well, who knows… *kidding*
Would I recommend this book? Hell yeah, I would – of that there can be no doubt! This was a fantastically written storyline, with highly relateable characters and some OMG-moments that seriously kept me wanting more! Definitely worth grabbing a copy of Loose Tongues – aptly named by the way – and I hope to see more of DC Blake in the future!