BOOM! ?? I am one happy #CrimeBookJunkie as today is my stop on Paul Finch's KISS OF DEATH blog tour! I'm thrilled to have an extract from the book to share with you all and I've also included a #minireview as I just couldn't resist sneaking a read of this book …I mean, c'mon! It's Paul Finch! Huge thanks to Sabah Khan and Avon Books for asking me to take part. First up, an intro to the author and a little about this book!
About the Author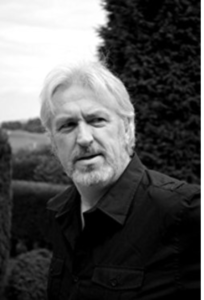 For Paul's blog go to www.paulfinch-author.blogspot.co.uk
For twitter follow Paul – @paulfinchauthor
PAUL FINCH #1 ebook Bestseller and top 10 Sunday Times Bestseller.
Paul Finch studied History at Goldsmiths, London, before becoming a cop in the north west of England. He then let his passion for writing allow him to follow a career in journalism. Now a full time writer, he first cut his literary teeth penning episodes of the British TV crime drama, THE BILL, and has written extensively in the field of children's animation. However, he is probably best known for his work in thrillers and horrors.
His crime debut novel, STALKERS, was a no 1 ebook best seller in 2013 and introduced DS Mark 'Heck' Heckenburg.
In 2016 Heck took a break to be replaced by DC Lucy Clayburn. The opening novel, STRANGERS, became an immediate success reaching the top ten in the Sunday Times Bestseller list. This has been followed up with the second instalment for Lucy, SHADOWS.
In addition to his Crime novels, Paul has had twelve books and nearly 300 stories and novellas published on both sides of the Atlantic.
Paul is no stranger to film either, having written scripts for several horror movies. Two of these, SPIRIT TRAP and THE DEVIL'S ROCK, were released in 2005 and 2011 respectively, while his short story THE BELFRIES, is currently being adapted in Hollywood, and his movie script WAR WOLF is under development by Amber Entertainment.
Wearing an editor's hat, Paul is also responsible for the TERROR TALES series, a collection of ghost and horror anthologies exploring the folklore, history and geography of the various regions of Britain.
Paul Finch lives in Lancashire, UK, with his wife Cathy and their two four legged companions, Buck and Buddy.
About the Book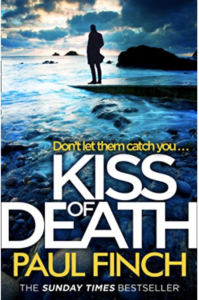 Don't let them catch you…
A Deadly Hunt
DS 'Heck' Heckenburg has been tasked with retrieving one of the UK's most wanted men. But the trail runs cold when Heck discovers a video tape showing the fugitive in a fight for his life. A fight he has no chance of winning.
A Dangerous Game
Heck realises that there's another player in this game of cat and mouse, and this time, they've not just caught the prize: they've made sure no one else ever does.
A Man Who Plays With Fire
How far will Heck and his team go to protect some of the UK's most brutal killers? And what price is he willing to pay?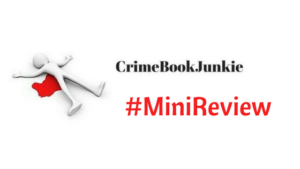 Oh my giddy aunt! Mr Finch has done it again – he starts by grabbing the reader by the throat and then leaves us dangling on the cliff edge as we wonder what the "Heck" is going on! (you bet your arse I just did that…and there will be more! ?)
Dark, edgy and full of surprises – I flew through the chapters at break-neck speed! A tightly woven plot, various threads, interesting and intriguing characters and one "Heck" of a mighty ? BOOM ? that has left me utterly drained of all emotion – did you just break me, Mr Finch!? WOW!! ??
Easily read as a standlone (ashamed ? to say this is only the second Heck novel I've read – though I have them all on my kindle ? ) the question is, would I recommend this read? "Heck" yeah, I would! Authentic, explosive and holy sh*tballs what an absolutely thrilling read, a must for peeps who love some kickass excitement in their books! Grab your copy today! Not sure? Read on for an extract from Kiss of Death…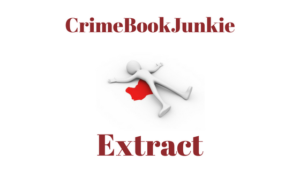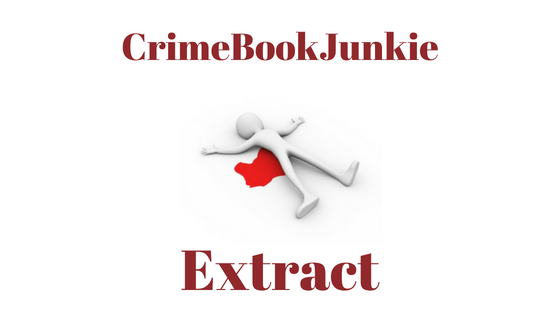 It wasn't always the case that suspects arrested by the Serial Crimes Unit were brought back to London for processing. As part of the National Crime Group, SCU's remit was to cover all the police force areas of England and Wales, and as such they most commonly liaised with local forces and tended to use their facilities. But on this occasion, to Detective Sergeant Mark 'Heck' Heckenburg at least, it felt like the most sensible option. Little Milden was only fifty-eight miles from London, and only seventy-two from Finchley Road police station, where extensive adaptations had been made for the confinement and interrogation of just such highly dangerous groups as the 'Black Chapel'.

Finchley Road was now classified as one of only two high-security police stations in London. The first one, Paddington Green, was primarily for holding suspected terrorists and as such was more like a fortress than a regular police office. Finchley Road was physically much the same, but primarily for use against organised crime. To all intents and purposes, it was a normal divisional police station in that it was nondescript and open to members of the public twenty-four/seven. But the reinforced concrete barriers around its exterior might indicate that it had other purposes too, while additional, less visible defences were also in place, such as bulletproof glass in its windows, outer doors of reinforced steel with highly complex access codes, and the presence on the premises of permanently armed personnel. It had an ordinary Custody Suite for use in day-to-day police operations, but there was also a Specialist Custody Suite on a lower level, which was completely separate from the rest of the building's interior and hosted twenty cells and ten interview rooms, all of these viewable either through video link or two-way mirror…
Oooooooh! Intrigued? You should be! In the meantime, why don't you follow the rest of the tour here and see what everyone else thinks…