?? Whoop! Whoop! Today I am over the moon to be hosting a stop on the Ngaio Marsh Awards blog tour! I chose Paul Cleave's A KILLER HARVEST as I liked the sound of the blurb. MASSIVE thanks, as always, to the fabulous Craig Sisterson for asking me to take part and sending me an ARC. First though, I will just tell you a bit about the book and the author before I share my review!
About the Author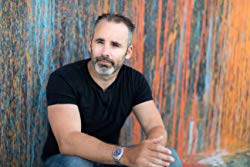 Paul is an award winning author who often divides his time between his home city of Christchurch, New Zealand, where all his novels are set, and Europe, where none of his novels are set. His works have been bestsellers that been translated into over a dozen languages and have sold over a million copies. He's won the Ngaio Marsh Award, the Saint-Maur book festival's crime novel of the year award, has been shortlisted for the Edgar and the Barry and the Ned Kelly. When he's not at home with the stereo cranked up loud and working on his next novel, he can normally be found on a tennis court, a golf course, or throwing a Frisbee somewhere. Trust No One, a stand-alone about a crime writer suffering from Alzheimer's, is his latest novel.
About the Book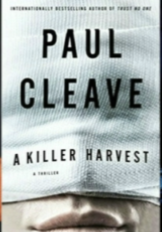 Joshua is convinced there is a family curse. It's taken loved ones from him, it's robbed him of his eyesight, and it's the reason why his father is killed while investigating the homicide of a young woman.
Then Joshua is handed an opportunity he can't refuse: an operation that will allow him to see the world through his father's eyes. As Joshua navigates a world of sight, he gets glimpses of what these eyes might have witnessed in their previous life. What exactly was his dad up to in his role as a police officer?
There are consequences to the secret life his father was living, including the wrath of a man hell bent on killing, a man who is drawing closer and closer to Joshua.
Joshua soon discovers that there is a world darker than the one he has emerged from…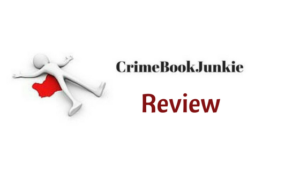 Set in New Zealand/ Christchurch the reader comes face-to-page with corruption, retribution, (mis) loyalty, secrets, lies, cellular memories, accountability, consequences, moral dilemma, and an over-riding belief that the ends justify the means – all while searching for the truth and justice! WOW! What an exhilirating ride!
Well OMFG – the opening chapter was truly jaw-dropping with that all important #killerhook that left me aching for more…I mean, I couldn't stop then…could I! You definitely have to suspend your belief with this well paced plot and intriguing premise. I thought there was a great narrative and I loved how we saw the main characters develop as the story unfolded. Like I said before, I was invested in both the story and the characters so I finished this book in less than a day! BOOM! ??
There were some great characters in this novel. Some you'll love, some will make your skin crawl…I mean…REALLY crawl…you'll need a shower to wash away all the nastiness – and then there are some who you just can't decide whether you like or despise them as their decisions are questionable but also understandable! Total dilemma! ? I love books like this – really thought provoking whilst also incredibly entertaining.
The main character really stood out for me. He grew from the first chapter all the way through to the last and I just thought, what a genuinely nice guy. Tormented, focused, determined to find the truth and OMG the things he "sees" – chilling. Absolutely brilliant! I could mention a few others, but I definitely think this is one of those books where people will be drawn to a variety of characters and for many different reasons… so I'll let you decide on your own!
Would I recommend this read? Reinga yeah, you bet your sweet arse I do! With a great narrative, twists and such a fascinating premise that has you asking "what if" all the way through – I urge you to check out this fantastic piece of crime fiction!