O-M-G ? I am more than excited to be taking part as the final stop in Emma Clapperton's blog tour for The Boy Who Wasn't There! This is a short story but linked to one of my favourite series with lead character Patrick McLaughlin. Massive thanks to Emma for the ARC and for asking me to take part in this #blogtour.  Let's find out a little more about Emma and this short story!
About the Author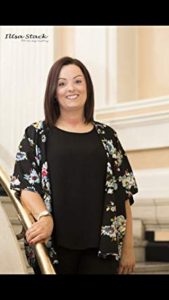 Emma L Clapperton, born December 1985, has always had a passion for reading and writing. She studied childcare and gained qualifications to work with the early years in 2002. She completed her first novel, Beyond Evidence and it was published in September 2012 with a second edition being published in April 2013.
Emma won the book award for the month of April at thebookawards.com
She currently resides in a little town outside of the city of Glasgow with her partner and is working on her next project.
You can contact Emma through these websites:
About the Book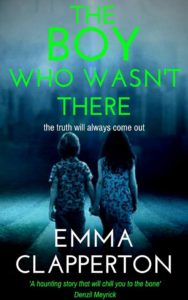 'A haunting story that will chill you to the bone.'
Denzil Meyrick (author of DCI Daley series)
1992
Rita Michaels had it all, a loving husband and two beautiful children… but that one night changed everything. With her life spiralling out of control, her husband takes her children away from her.
And that's when she snaps!
Present Day
Patrick and Jodie's son, Lewis, enjoys playing with his new best friend, Tommy. There's just one problem. Tommy isn't really there.
Lewis becomes embroiled in a family's dark past and Patrick has to step in to protect his son.
But will he be able to help Lewis escape the dark corners of his psychic ability, or will Lewis become locked in the past forever?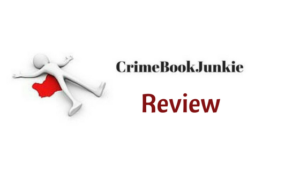 We're back in Glasgow with the McLaughlin's where loss, grief, fear, anger, substance misuse, consequences, addiction, selfishness, desperation, sadness, guilt, betrayal and jealousy are interwoven in a mysterious and haunting short story.
Wow! What an opening! Emotive and intriguing, it certainly had me asking questions and wanting to know more! I loved the seamless move between the past and the present – allowing the story to unfold without confusing the reader. Told from the various third person POV's, we are drip fed the clues to unravel this haunting mystery. The plot is tense, the characters are well developed – so even those who have never read this wonderful series could easily understand what was going on and the supernatural element just adds to the eery and unrelenting narrative.
Character wise, I was over the moon to see Lewis (Patrick and Jodie's son) steal centre stage in this short story. In fact, I am sure that I mentioned I would love to see this happen in my review of The Suicide Plan and voila…it happened! I love this family – Patrick and Jodie have paranormal "powers" but different views on these – Patrick embraces his, to help others whereas Jodie is more wary and when she thinks her son may also have "powers" her maternal instincts kick in and she fears for what her son may be experiencing. Lewis is too young to understand what is happening, but Patrick and Jodie are great and dealing with it all so that Lewis doesn't come to any physical or emotional harm. Jodie sums it up perfectly when she says,
Death just seems to follow us no matter where we go, or what we do….
Poor Rita! Gripped by low self-esteem and depression, alcohol becomes her crutch to the detriment of her children. Rita's story is very emotive – leaving me both wanting to shake some sense into her as well as giving her a hug and telling her it will be ok. Her son, Tommy was also well written – having to become the "man of the house' at such a young age but then making a decision that would ultimately lead to Rita's downfall and horrendous consequences.
I disliked both Maggie and Stewart (you'll understand why when you read the book) and could completely get the bitterness that Rita felt towards these two. The lengths you will go to when you feel helpless, and depressed is an underlying theme within this short story and conveyed perfectly.
Would I recommend this book? Cheesus wept, you bet I would! I think this whole series is fantastic and wish people would pick it up – don't be put off by the paranormal side of things (if paranormal is not your thing) as it is just a part in the crimes/ criminal element that the series investigates and really moves the stories along. If you don't believe me, check out what everyone else has to say by checking out the previous posts on the tour here: