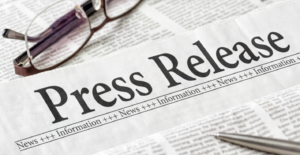 Last year one of the sell-out events at Bloody Scotland was Douglas Henshall, star of Shetland with Ann Cleeves, the author of the books which inspired the TV series.
This year we are thrilled to reveal that we will be emulating that success with a similar celebrity TV / book pairing featuring Ashley Jensen, star of the TV series Agatha Raisin and well known for her roles in Ugly Betty, Extras and Nativity who will be appearing on stage with M C Beaton author of the Agatha Raisin and Hamish Macbeth novels.

The event will take place on Saturday 22 September 7-8pm in the Albert Halls.
M C Beaton said: I am delighted that the brilliant Ashley Jensen will still be playing Agatha Raisin in the second series to appear on Sky Television in the autumn, three episodes of ninety minutes. I enjoy Bloody Scotland because the organisers are efficient while managing to make it a friendly, almost family occasion.
How exciting is that, #bookjunkies! I am eagerly awaiting Bloody Scotland and hope to soon share my #minireviews of the six books I read as a Bloody Scotland reader! Fans of crime fiction should try and get to Bloody Scotland as it is one of my favourite book events of the year! 
Bloody Scotland is Scotland's International Crime Writing Festival, providing a showcase for the best crime writing from Scotland and the world, unique in that it was set up by a group of Scottish crime writers in 2012. The festival uses a number of atmospheric, historic venues in Stirling's Old Town setting it apart from other literary festivals. Full information at www.bloodyscotland.com
This year Bloody Scotland coincides with a number of other Scottish literary festivals, why not take the opportunity to move on from Stirling to the infamous Wigtown Book Festival which runs until 30 September.
And if you have any questions about Bloody Scotland, the fabulous FIONA BROWNLEE is ready to help. You can contact her here: fiona@brownleedonald.com
ROLL ON SEPT!