I'm thrilled to be hosting Lucy V Hay's DO NO HARM blog tour today with this fantastic #guestpost on what movies inspired Lucy to write Do No Harm. I'll also be reviewing this book at a later date as I am dying to read it! My thanks, as always to the fabulous Anne Cater for the blog tour invite and the amazing Orenda books! Let's find out a bit more about the lovely Lucy V Hay and this book!
About the Author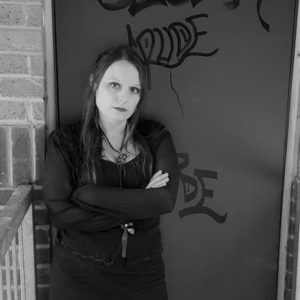 Lucy V. Hay is a novelist, script editor and blogger who helps writers via her Bang2write consultancy. She is the associate producer of Brit Thrillers Deviation (2012) and Assassin(2015), both starring Danny Dyer. Lucy is also head reader for the London Screenwriters' Festival and has written two non-fiction books, Writing & Selling Thriller Screenplays, plus its follow-up Drama Screenplays. Her critically acclaimed debut thriller The Other Twin was published in 2017.
About the Book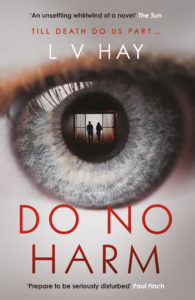 Fatal Attraction for the modern age. Divorced father Maxwell will stop at nothing to see the return of his ex-wife Lily and 12-year-old Denny, when Lily remarries, even if it means murder…
After leaving her marriage to jealous, possessive oncologist Maxwell, Lily and her six-year-old son have a second chance at happiness with headteacher Sebastian. Kind but vulnerable, Sebastian is the polar opposite of Maxwell, and the perfect match for Lily. After a whirlwind romance, they marry, and that's when things start to go wrong…
Maxwell returns to the scene, determined to win back his family, and events soon spiral out of control. Lily and Sebastian find themselves not only fighting for their relationship, but also their lives…
Chilling, dark and terrifying, Do No Harm is a taut psychological thriller and a study of obsession, with a killer twist that you will never see coming.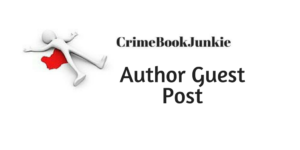 3 Movies That Inspired My Stalker Thriller, 'Do No Harm'
My second crime novel, Do No Harm, published by Orenda Books, has hit the shops, both real and virtual!
I really enjoyed writing this twisted tale of stalking and obsession … This is because the seeds of my interest in this subject were sown waaaaaay back. Since I love movies, they form a major influence on my writing. Here's three that played a part in my research for Do No Harm. Enjoy!
1) The Hand That Rocks The Cradle (1992). The 90s were pretty twisted as thrillers go, so it was good luck I happened to grow up in this decade! I sat through acres of movies with hardcore female characters, many of them antagonists, thanks to the success of films like Fatal Attraction (the ORIGINAL stalker-thriller movie that got everyone talking!). In The Hand That Rocks The Cradle, an embittered pregnant widow loses her child after the trauma of her husband's suicide. This then prompts her to embark on a mission of vengeance against the woman she blames for her own life falling apart. It's also the first movie where I noticed the screenwriter was a woman. Amanda Silver is now one of the powerhouses behind such epic franchises as The Planet of the Apes and Jurassic World franchises. Wow!
2) Single White Female (1992). After suffering a break up with her boyfriend, Allison advertises for a new room-mate but gets WAAAAY more than she bargained for!!! I'm pretty sure this was an 'I8' back in the day (and I most definitely wasn't, I'd only just started high school!). Even so, but I managed to sneak into a late showing of this movie with some friends at the local fleapit cinema. We took fried chicken with us, they must have smelled us up and down the aisle but no one threw us out. Those were the days! Anyway, back to the movie – I had a massive girl-crush on both Jennifer Jason Leigh and Bridget Fonda, so this was a no-brainer for me. Throw in some sex, gore and stalking and we're all set! It has some surprising compassion for Hedy and her obvious mental illness in places (for an 'old' movie, anyway), especially at the end. Overall, Single White Female stands up fairly well some twenty-five years on, especially since 90s fashions are back en vogue.
3) The Watcher (2000). This movie is a 'race against time' thriller involving the hunt for a stalker-killer who chooses a female victim, then studies her for weeks till he knows her routine to the smallest detail. He then makes meticulous preparations using his forensic knowledge to gain entry when she's alone, so he can subdue her and administer a long, torturous death. It's unusual to see 'hero for hire' Keanu Reeves playing the bad guy, much less a serial killer – and apparently this is because his signature was forged on the contract by a former 'friend'! Charming! Apparently Keanu 'never found the script interesting', though I enjoyed it – but then I *also* like the idea of strangling people to death with piano wire, so maybe take my recommendation with a pinch of salt (unless you do as well!).
More about Lucy: Lucy V. Hay is a novelist, script editor and blogger who helps writers via her Bang2write consultancy. DO NO HARM is out now and her crime debut for Orenda Books THE OTHER TWIN, has been featured in The Sun and Sunday Express Newspapers, plus Heatworld and Closer Magazine. Check out all her books, HERE.
Thanks so much for this fantastic guest post, Lucy! I can't wait to read Do No Harm! Check out the rest of the blog tour here: