Thrilled to be taking part in Bernie Steadman's Death on the Coast blog tour with a fabulous guest post on becoming a published author. Huge thanks, as always, to the ever-so-awesome Sarah Hardy for asking me to take part in this tour. Shall we find out a bit more about Bernie and her book? Ok – let's do this!
About the Author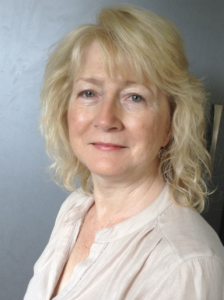 Bernie taught English for many years but only dabbled in short fiction and poetry until a few years ago when she took to writing full-time.  She completed her debut novel, Death in the Woods when she escaped the classroom and could finally stop marking essays. This was the first in the West Country Mysteries series featuring DI Dan Hellier and his Exeter-based team. There are now three in the series, Death on Dartmoor and Death on the Coast completing the series.
Bernie lives in a small village in East Devon and her novels are set in and around the ancient Roman city of Exeter, which has seen its fair share of murder and mayhem over the centuries. The books explore the beauty of the area, but demonstrate that even in the most charming of settings, terrible events may occur.
When not glued to the laptop, Bernie is a keen yoga fan and enjoys walking and cycling in the Devon countryside with her husband. They share their home with two large, black cats which came from the animal sanctuary where she is a volunteer and trustee.
About the Book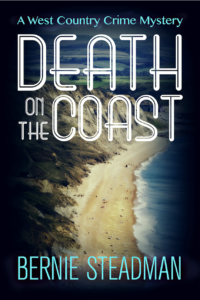 Can DCI Dan Hellier decipher the twisted mind behind the ritualised burning of homeless men on Devon's beaches before more people are sacrificed?
When images from the burning appear all over social media, Hellier realises that he is dealing with a cult and a mystery that will leads back to the Irish Troubles.
Hellier will battle a bitter man who has plotted revenge for more than twenty years, without a care for the lives he will destroy.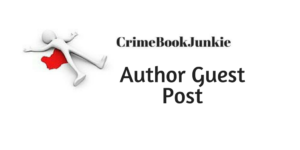 Becoming a Published Author

Becoming a published author is as exciting as I'd hoped it would be. There are few things as joyous as seeing your own work in print, after many years of trying to get anything published at all. Bloodhound Books, which was then just a small indie press at the start of its life offered an open submission window and I saw it, thank goodness. I'd also been on the trail of an agent for a year or so, without success, so being able to publish without one has been liberating.

When my debut novel, Death in the Woods (was Death and Deception), came out just before Christmas 2015, I did signings, gave copies away on Goodreads and schmoozed my local bookshops. It was a wonderful few months of checking the Amazon ratings obsessively and dreaming about the TV series…

But that didn't sustain me for long; I thought I might be one of those people with only one book in 'em. But no, I needed to write some more. Quite a lot more!

I'd grown to like DI Dan Hellier and his team, so I started the journey that would bring me, a year later, to the publication of Death on Dartmoor (was Death and the Good Son). I wanted to explore more of the Exeter and East Devon area where I live, and to address some of the issues police have to face each day. Whereas Woods dealt with the workings of a paedophile gang and the lies that families tell themselves, Dartmoor focusses on the lengths that people will go to get what they want. There are no moral limits once the ultimate boundary, murder, has been crossed.

The final book in the West Country Mystery series will be released in July 2018. Called Death on the Coast, it takes Dan and the team to the seaside, where deadly fires have been consuming the bodies of ex-marines. This investigation rakes up crimes from the Irish Troubles and asks how long will someone wait to enact a cold revenge?

So, where to next, you might ask? Well, I have a young adult novel about to be published, and that will form part of a trilogy about witches in the high-tech world of the 21st century. Witches? Nowadays? Yes! They didn't die out hundreds of years ago, despite the best efforts of evil Credo to eliminate them, in the novels Ellie Morgan and her family will lead the survivors to claim a place of acceptance in the this world, or die in the trying. I'll be completing the next one in the series very soon.
Thanks to Bernie Steadman for dropping by CrimeBookJunkie and sharing her thoughts on becoming a published author. Follow the rest of the blog tour here: