? BOOM! ? I'm over the moon to be hosting Elisabeth Carpenter's 11 Missed Calls blog tour today with an awesome guest post on characters! Huge thanks to Sabah Khan and Avon Books for inviting me to be on the tour!
About the Author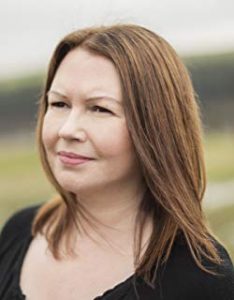 i
Elisabeth Carpenter lives in Preston with her family. She completed a BA in English Literature and Language with the Open University in 2008.
Elisabeth was awarded a Northern Writers' New Fiction award, and was longlisted for Yeovil Literary Prize (2015 and 2016) and the MsLexia Women's Novel award (2015). She loves living in the north of England and sets most of her stories in the area, including the novel she is writing at the moment. She currently works as a book keeper.
About the Book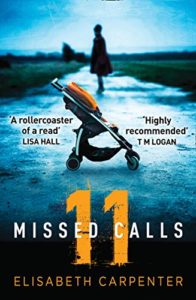 11 Missed Calls
Here are two things I know about my mother:
1. She had dark hair, like mine.
2. She wasn't very happy at the end.
Anna has always believed that her mother, Debbie, died 30 years ago on the night she disappeared.
But when her father gets a strange note, she realises that she's never been told the full story of what happened that night on the cliff.
Confused and upset, Anna turns to her husband Jack – but when she finds a love letter from another woman in his wallet, she realises there's no-one left to help her, least of all her family.
And then a body is found…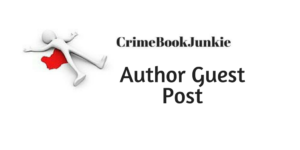 Characters in Psychological Thrillers
One of the conventions of psychological thrillers is the focus on a character's state of mind: their perception of reality and internal struggles – as opposed to more traditional thrillers, where a character's physical strength and mental agility would be needed to 'save the day'.
The main characters in my second novel, 11 Missed Calls, are quite isolated from those closest to them. It is a dual timeline novel – one set in the present day, the other in 1986, leading up to the disappearance of a young mother. I have tried to parallel the loneliness of the main characters (mother and daughter), but the reasons for their solitude are very different.
Debbie, in 1986, has just given birth to her second child and begins to suspect that her family and best friend are conspiring against her. She receives notes that tell her someone knows her dirty little secret. It's her paranoia of those around her that leads her to conceal her problems that spiral out of control.
Anna, Debbie's daughter in the present, has always believed that her mother died the night she disappeared – why else would a mother leave her children? She has never heard her father and step-mother's full version of events that night, but now doubts the few fragments of information they have revealed. This increases her suspicions about the same people that Debbie assumed were trying to harm her in the past. Anna also suspects her husband of having an affair, so things aren't going very well for her …
I've created a world for the characters in which they don't have many friends. There would be less tension if they could discuss their problems with a wide support network; in the psychological thriller genre, most of the tension is created internally. I use first person point of view for most of my characters, which is useful for a stream of consciousness narrative. It is easier to reveal a character's confused state of mind in this way, but it also reduces the distance between the character and the reader, hopefully making them empathise and understand their motivations.
Another device used in psychological thrillers is a character's altered perception of reality. Because Debbie believes that those closest to her are collaborating against her, the most mundane of circumstances can be perceived as frightening. As a reader, we don't know if the character's perception of reality is in fact real, making her an unreliable narrator. This keeps the reader guessing, but also casts suspicion on the motives of the other characters.
I love writing characters in psychological thrillers; there is more scope to add a darker side to their personality. I enjoy exploring reasons why people behave the way they do – because everyone has light and shade to their character, it's what makes writing them so interesting – which I hope makes it interesting to read!
Absolutely LOVE this post and can't wait to read this book! Make sure you check out the rest of the tour here: