Who doesn't love a good conspiracy thriller filled with intrigue and suspense!? Huge thanks to Sarah Hardy and Bloodhound Books for the ARC and inviting me to take part in Andrew Smyth's GRAVE ISLAND blog tour. As always, I'll share a bit about the author and this book before sharing my thoughts….
About the Author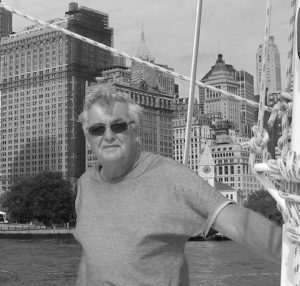 After graduating from Fitzwilliam College, Cambridge, Andrew spent a couple of years attempting to break into the film industry (including an unenviable job as Michael Winner's assistant). When not working in films, he started up a building business and carried out work both in the UK and later in the South of France.
On returning to the UK, he established a company to manufacture a range of public transport seating, which won the 1980 Design Council Award. Eventually the seating was installed in bus stations and shelters throughout the country with licensees in Japan and the USA. Over the next twenty years the company diversified into the manufacture of architectural glazing and by the time it was sold, it had a workforce of some 60 people.
Andrew then concentrated on his main interests: sailing and writing. With his wife he explored the Mediterranean extensively in their catamaran, moving on to the Red Sea, East Africa and the Far East, returning to the Caribbean and the USA. He has written frequently about his travels for all the main yachting magazines. He also wrote and published an Introduction to the Canal du Midi, which was the inspiration for Rick Steins' TV series. His first novel, Caesar's Passage, was short-listed for the Authors' Club Best First Novel award. His second, a thriller called Grave Island, is due out in the summer of 2018.
Andrew is married with two adult children.
About the Book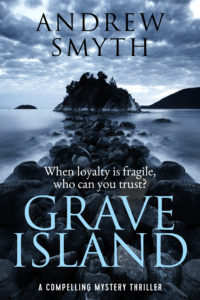 When Philip Hennessey is thrown out of army intelligence after evidence is fabricated against him, his ex-wife's school friend asks him to investigate the sudden death of her father, who she thinks has been murdered.
Philip soon discovers a far larger problem: a lethal trade in the manufacture and distribution of counterfeit drugs.
Using his contacts within the intelligence agencies, he follows the trail across the world, chasing counterfeit vaccines that could kill thousands.
Pitted against an international conspiracy, can Philip prevent the fake medicines getting through, and who can he really trust?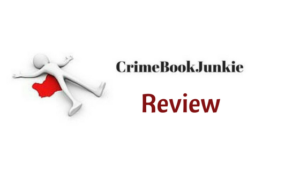 Set in various parts of the world, the reader is taken on a journey filled with suspicion, lies, secrets, loss, conspiracy, terrorism, drugs and a search for the truth.
This is an action packed spy/conspiracy thriller with a few threads woven throughout. There are quite a few things for the reader to grab hold of as you unravel the storyline along with the main protagonist. For those of you who enjoy complex plots, this will definitely pique your interest.
Character-wise, we have a variety of diverse individuals to keep us reading. Phillip Hennesey, the main character is ex-military who turns his had to private investigation when his ex-wife's friend brings to him a curious case he can't say no to. Greta believes her father was murdered and needs Phillip to find out the truth for her. Will they discover the truth and if they do, what will the implications be? Read Grave Island to find out!
Would I recommend this book? If you enjoy suspense-filled, complex conspiracy thrillers then Grave Island will definitely be one for your TBR!
Make sure to check the rest of the blitz out here: