It's a sunny, Sunday morning and I thought I'd do a wrap-up of what has been happening over the last 4 weeks or so as there has been a lot! I'll start with the not-so-good thing and end on a positive note!
Well, on May 21st I had to say goodbye to my best friend, Buster. I fell in love with this guy from the moment I saw him – #ThatFace just made my heart melt every-single-time. Buster was not "just a dog". He saved me through a journey of some very dark days, sat by my side as I worked and wrote, was there when I sent off the submission for my #debut novel, listened to all my ramblings and rants, gave the best cuddles and was the one constant bit of happiness in my life. I still cry daily and know I'm still grieving, but I also know that I made the absolute right choice in letting him go. I could have been selfish, but I made him a promise that when that day finally came, I would be with him, tell him I love him, thank him for always being there for me and hold his paw when he took his last breath … I kept that promise. I am grateful that I got to spend his final year with him, working from home and I will cherish all the great memories we made! RIP #BusterBear June 7th 2006 to May 21st 2018 ❤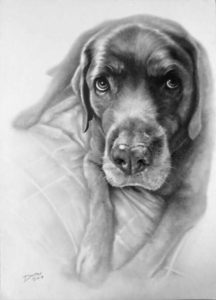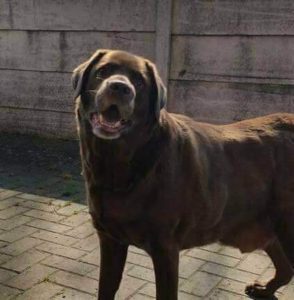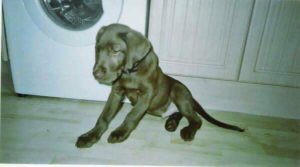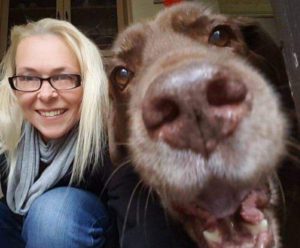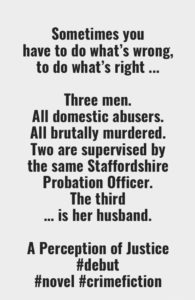 It hasn't all been sadness though! On June 7th, I finally got to go to Goldsboro books and see a good friend, MW Craven launch his amazing crime thriller: The Puppet Show at Goldsboro books with my #BFF, Sarah Hardy! I'd never been to Goldsboro before and being able to attend when it was someone whose writing I have been a fan of since day one, made it all the more special! If you haven't bought The Puppet Show yet, I urge you to do so…it simply rocks! Check out my #coverreveal post HERE to find out more about the book – I'm waiting for the 2019 blog tour to share my review!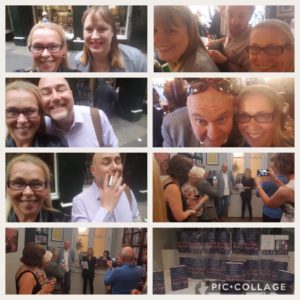 The following week, June 14th saw me shmoozing with some of THE finest authors and THE best colleagues when I attended the Bookouture Summer Party! It has been nearly a year since I left my job as a Senior Probation Officer and I have never regretted that choice – why would I? I haven't stopped smiling, I work with amazing people and the books I get to read and promote are some of the BEST out there! HERE is the link to my post from nearly a year ago, when it was announced I was joining Bookouture. #DreamsCANComeTrue!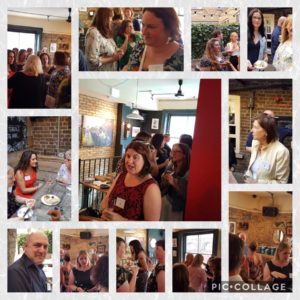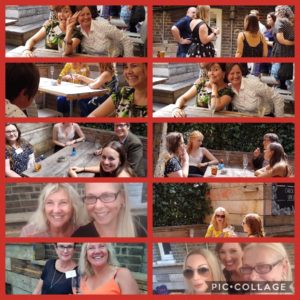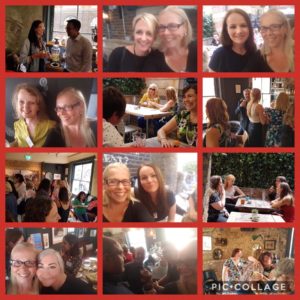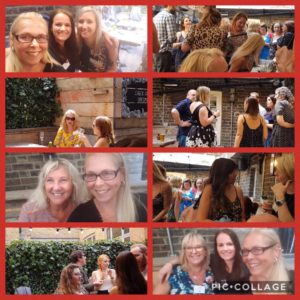 On June 20th, I was THRILLED to be able to see Steve Cavanagh, Mark Billingham and Chris Brookmyre at the launch for THIRTEEN & THE KILLING HABIT at Waterstones in Glasgow …and I bumped into my #Twinnie who did an excellent write up (read it HERE) as well as these awesome peeps! It was only a flying visit, but I had the most amazing time and ended up getting a little bit of Canadian love when Sharon stopped off at Tim Hortons' before dropping me back to the station! Oh how I love TIMBITS ❤? Catch my review of Thirteen HERE.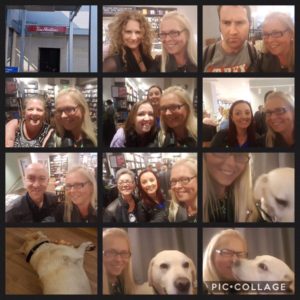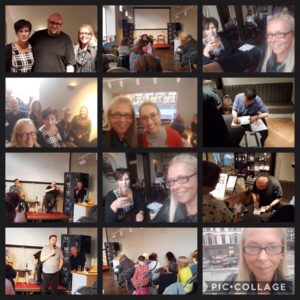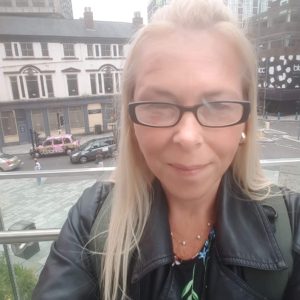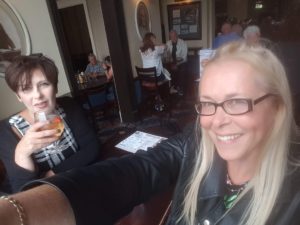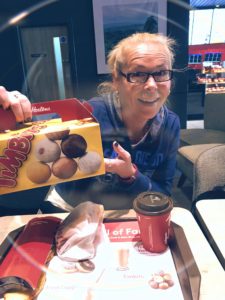 And finally…I got to meet my favourite #WarriorPrincess, Meggy Roussel (aka Chocolate'n'Waffles) at an Author/Blogger Shenanigan's event organised by the ever-so-awesome Kim Nash! Despite having to stand for TWO hours on a packed train to London and paying for that today…it was worth every minute. Meggy is as wonderful, gorgeous and sweet in person as she is online and I am lucky to call her a friend! An amazing way to end this post, as for every bit of darkness that falls in our life, there is also shiny, sparkling light to look forward to!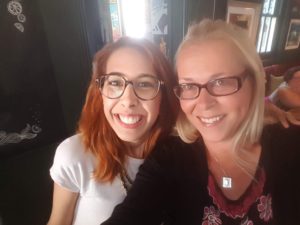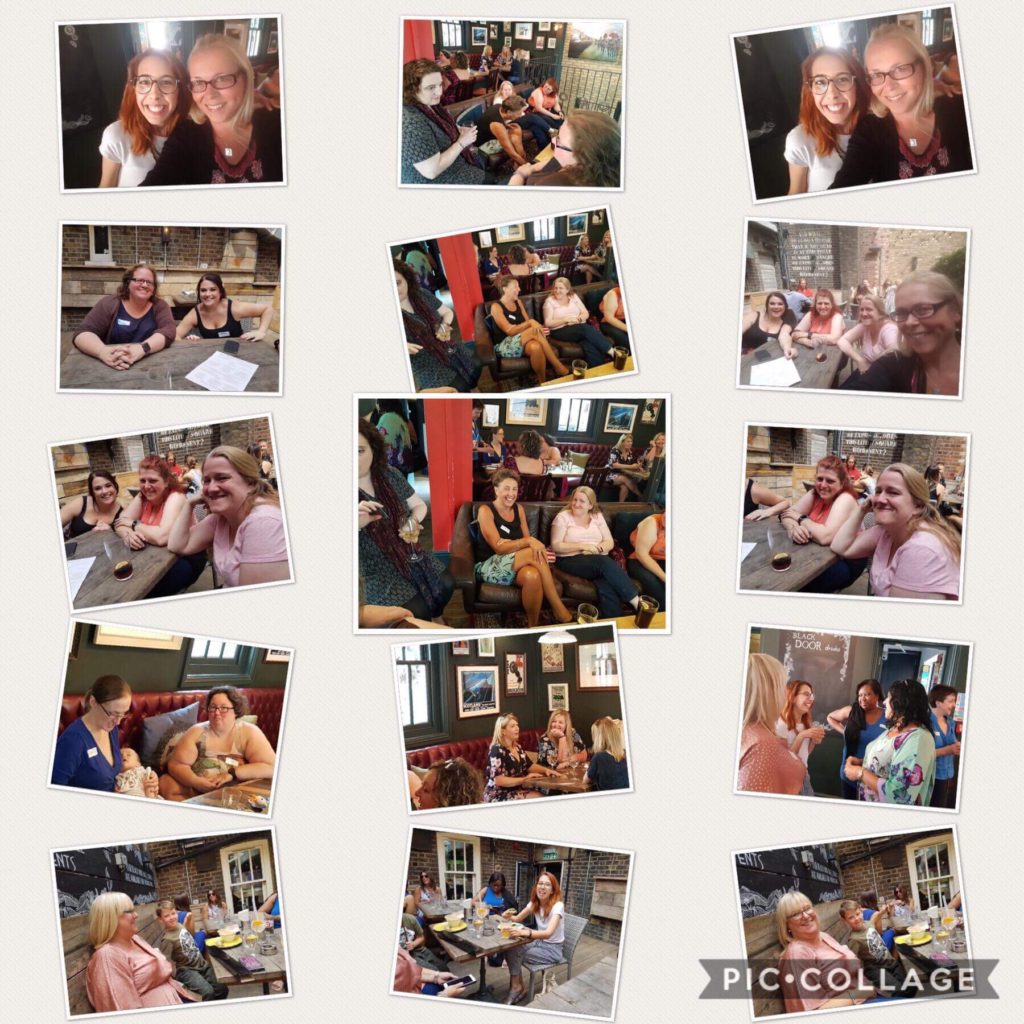 Have a fantastic day, peeps!