OH MY FRIGGIN G – DI HARRY EVANS IS BACK! 

Happy Publication Day! 
Today is a super exciting day as one of my

FAVOURITE

fictional coppers returns in Graham Smith's

When the Waters Recede

! I'm absolutely over the moon to have been asked to kick off this blog tour with some of my fellow bloggers – being the self-appointed leader of Mr Smith's cheer! Huge thanks to Rachel Gilbey, Caffeine Nights and Graham Smith for asking me to take part and providing an ARC of this book. How about we find out a bit more about Mr Smith and this novel before I start with all the Eeeek's and OMFG's!  Make sure you follow the rest of the tour here: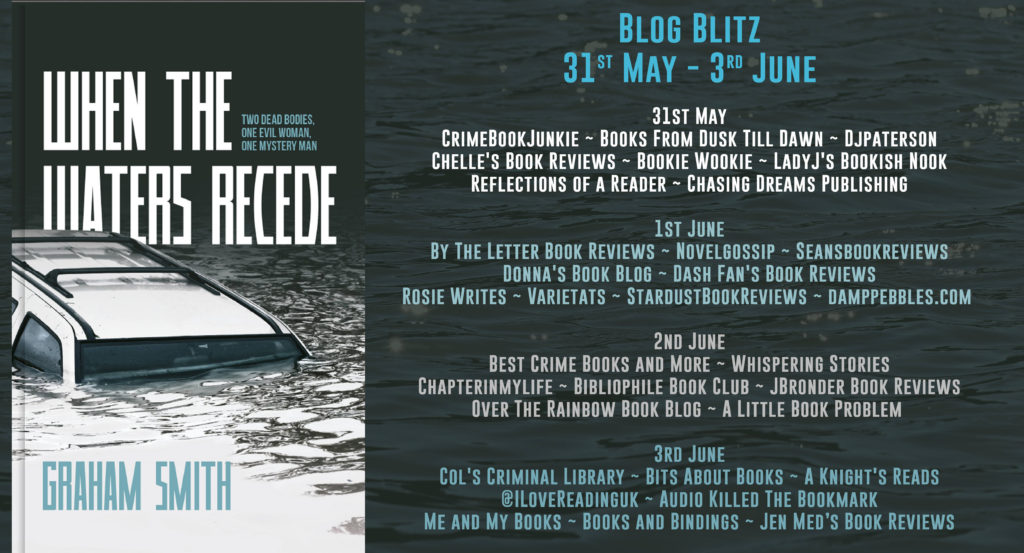 About the Author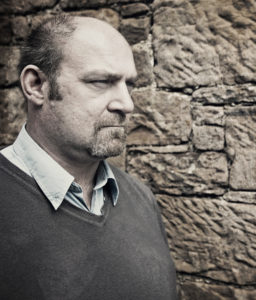 Graham Smith is a time served joiner who has built bridges, houses, dug drains and slated roofs to make ends meet. Since Christmas 2000, he has been manager of a busy hotel and wedding venue near Gretna Green, Scotland.
He is an internationally best-selling Kindle author and has three books and three novella's featuring DI Harry Evans and the Cumbrian Major Crimes Team, and three novels, featuring Utah doorman, Jake Boulder.
An avid fan of crime fiction since being given one of Enid Blyton's Famous Five books at the age of eight, he has also been a regular reviewer and interviewer for the well-respected website Crimesquad.com since 2009.
Graham is the founder of Crime and Publishment, a weekend of crime-writing classes which includes the chance for attendees to pitch their novels to agents and publishers. Since the first weekend in 2013, eight attendees have gone on to sign publishing contracts.
Graham can be found at
About the Book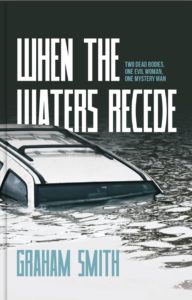 When a car is pulled from raging floodwaters with a dead man in the front and the decapitated body of an evil woman in the boot, Cumbria's Major Crimes Team are handed the investigation.
The woman is soon recognised, but the man cannot be identified and this leads the team and their former leader, Harry Evans, into areas none of them want to visit.
Before they know it, they're dealing with protection scams and looking for answers to questions they didn't know needed to be asked.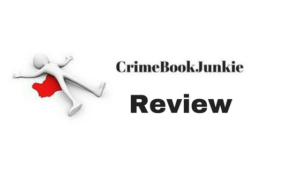 Can I get a HELL YEAH!? The MCT are back and doing what they do best in Graham Smith's WHEN THE WATERS RECEDE!
Set in Cumbria, the reader is immediately immersed in missing men, loss, grief, accusations, a journey of discovery, acceptance, change, anger, bitterness, consequences, accountability, and a search for justice.
Are you ready? Eeeeeeeeeeek! As ever, Mr Smith grabs his reader by the throat with a killer hook that had me wondering what in the world was happening! A cleverly written and complex storyline had me racing through the pages and completely CLUELESS as to where the story was going. The plot certainly left me with that OMG-what-is-going-on-here feeling and I loved the way the reader is drip-fed information and left to our own devices to decipher the clues the author has left within the pages. Hundreds of scenarios raced through my mind in the hopes that even one of my guesses were right …well…erm…they were not! I was baffled and bewildered but thoroughly entertained! Well done, Mr Smith – you NAILED it – again!
I have to say, I really enjoyed the letters that Harry Evans refers through within the novel. I never quite knew what or if they were significant, but found them intriguing and mysterious. If you want to know more about them though, you'll have to grab a copy of this novel yourself and find out!
Poor, poor Harry – I bloody LOVE him! Mr Smith never seems to let his main characters be happy, but there seems to be a thread of hope as the ex-DI turned police consultant unwraps another layer of the complex fellow that he is. I love the way Harry knows EVERYONE and EVERYTHING – he's always the smartest person in the room…or is he? You can see the internal struggle of Harry in this novel, dealing with the outcome of a trial, losing his position as DI and really having to reinvent himself. I wonder where we go from here…
Lauren Phillips has always come across as a marmite character – you either love her or you hate her – but for this novel, we see a totally different, vulnerable and relatable side to Lauren which I think readers will really warm to. I have always adored her brassy, bold, in control and absolutely out there character. She is tough, confident and clever – but cracks appear when she questions herself and her actions. Mr Smith really demonstrated his skill at bringing his characters to life and exceeded my expectations not only with Lauren, but also other members of the team as well.
I don't want to name each and every awesome moment in the novel as I think it is by far, the best in the series and should be experienced in its own right. I have been a huge fan of all of Mr Smith's books and struggle to choose which of his series is my favourite – but I have to say, I have a soft spot for Harry Evans and will champion his corner any day!
Would I recommend this book? OMFG- you better believe I would! The author has excelled himself by bringing an emotive, enthralling and abso-friggin-lutely riveting read alive in this series. I was choked up at times, my blood boiled, my heart raced and I was cheering for the team to solve the case before…well…I'm not going to spoil it. There were so many OMFG moments, my mouth seemed to be permanently agape! I highly recommend that the whole series is read in order so you get to see exactly what I am talking about when I say that Mr Smith is a skilful word-master who knows how to pull his reader in and have them aching for more!
And guess what!
To celebrate the release of When the Waters Recede, Graham Smith is offering one lucky reader the chance to win all six books in the Harry Evans series.
To enter, simply sign up for his newsletter via the link provided before the 5th of June 2018 and you'll be entered into not just this competition, but all competitions that he runs. Entrants from the whole world are welcome.
http://blogspot.us9.list-manage.com/subscribe?u=8bbfc9a3acb79a408253510a8&id=48d2dc65e5