Thrilled to be hosting the final stop on Claire Kittridge's debut novel – THIS DARK PLACE blog tour! My thanks to Anne Cater of Random Things Tours for the invite and organising an ARC.  I'll start off by sharing a bit about the author and this book before I delve into sharing my thoughts …
About The Author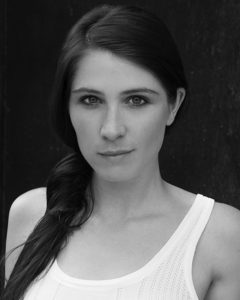 Claire Kittridge grew up in Brooklyn, NY watching The X-files, Law and Order, and a worn-out VHS tape of Sweeney Todd that she found in the basement. Long a lover of atmospheric landscape, rolling hills, and rainy days, Claire fell in love with England and its great fictional detectives while traveling around Britain as a teenager.
An avid reader, triathlete, and boxing fan, Claire lives in New York City with her cat, Chairman Meow. She is currently at work on the second Kelly Moore novel.
Twitter: @cpkittridge
Instagram: @clairekittridge
Amazon author page: amazon.com/author/clairekittridge
About the Book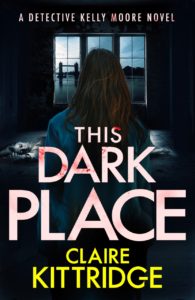 Priscilla Ames is the daughter of a Wall Street hedge fund manager that has made millions in the stock market. She's reckless, impulsive, always wanting to be the center of attention, but one thing has been constant – her friendship with Avery Moss. They are like sisters that share adventures and look out for each other in times of need.
Avery Moss comes from a working-class family in Brooklyn. She met Priscilla as an 8 year-old at an elite NYC private school where Avery was on a one-year scholarship. They became friends on the first day of school when Avery beat up a boy that was teasing Priscilla. When Avery's scholarship was discontinued, Priscilla's father, Peter Ames, stepped in and has supported her schooling ever since, including sending the girls to a prestigious acting college in London
NYPD Detective Kelly Moore is a member of the elite Queens Violent Felony Squad. She is smart and strong and direct. Years ago, her older sister disappeared while traveling in England and the case was never solved, haunting all of her investigations. Moore's greatest strength and her greatest weakness are two sides of the same coin: when she's on her game, she works from the inside out, acting on hunches and then backing them up with evidence – but under duress, she acts rashly, leaping before she looks.
When Priscilla's body is found by Avery in a posh London flat and her death is splashed across headlines worldwide, Kelly Moore flies across the Atlantic to join a crack team of British investigators working on the case.
Together with the London Metropolitan Police, Kelly must track down a twisted serial killer who seems to know her every move and her darkest secrets. As the body count rises, and panic spreads, the killer threatens to make Kelly the next victim.
In a heart-racing game of cat and mouse, Kelly must outwit this elusive master of surveillance – who might be the last person she suspects.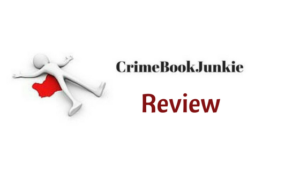 An NYPD cop finds herself in London in this debut novel where risk is around every corner, manipulation, fear and revelations grip the reader and where loss, secrets/lies along with a haunting past drag the reader into the search for justice.
Well OMFG! ? Claire Kittridge certainly held nothing back in this fabulous debut! The prologue had me scratching my head, wondering what in the world was going on – I must read more!! Full of suspense, this police procedural dabbled on the psychological edge with a plot that I found intriguing and unsettling. I really enjoyed the mix of UK and US policing with a fantastic cast of characters and a few red herrings that kept me guessing throughout! This is certainly a very promising start to a new series and I am super keen to see where the author takes us next!
Detective Kelly Moore is an NYPD cop with a past that not only haunts her, but brings her back to the place where it started. Talk about having to face your fears head on! There is an interesting backstory here and although we know her sister is missing, we don't know what happened, only that it seems everyone presumes the sister is dead … many years have passed but no body! Hmmmmmm ??️‍♀️ I most definitely want to know more! I instantly liked this character – she is a risk-taker, determined, a wee bit fiesty but also very clever. I want more of Moore!!
Another character I was immediately drawn to was DI Samantha Joshi – LOVED her! She befriends Moore and their rapport instantly leaps off the pages. Another one who does not shy away from taking a risk now and again, I think she is, however a little less obvious in her methods.
For some reason, I also really liked Brickmat – a reporter who always left me wondering what his real motives were. He certainly knows a lot and there were times that he made my skin crawl – for me, he is one of those likeable unlikeable characters ? Confusing, I know! But it's how I feel! ?
So would I recommend this read? Oh hell-to-the-yeah I would! Dark, edgy and absolutely filled with page-turning suspense, I can't wait to see how this series develops!