I'm thrilled to be hosting C.L. Taylor's THE FEAR blog tour today! Absolutely LOVED this book and can't wait for you to read my review. First though, a bit about the author and this book!
ABOUT THE AUTHOR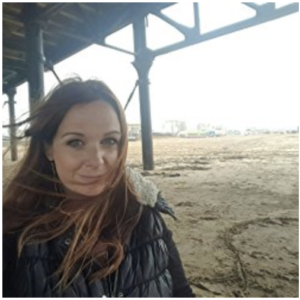 C.L. Taylor is the Sunday Times bestselling author of five gripping, stand-alone psychological thrillers: THE ACCIDENT, THE LIE, THE MISSING, THE ESCAPE and THE FEAR. Her books have sold in excess of a million copies, been number one on Amazon Kindle, Kobo, iBooks and Google Play and have been translated into over 20 languages. THE ESCAPE won the Dead Good Books 'Hidden Depths' award for the Most Unreliable Narrator and THE LIE has been optioned for TV by The Forge who produced National Treasure featuring Robbie Coltrane.
Cally Taylor was born in Worcester and spent her early years living in various army camps in the UK and Germany. She studied Psychology at the University of Northumbria and went on forge a career in instructional design and e-Learning before leaving to write full time in 2014.
She started writing short stories in 2005 and was published widely in literary and women's magazines. She also won several short story competitions. In 2009 and 2011 her romantic comedy novels (as Cally Taylor) were published by Orion and translated into fourteen languages. HEAVEN CAN WAIT was a bestseller in Hungary and China and HOME FOR CHRISTMAS was made into a feature film by JumpStart Productions. Whilst on maternity leave with her son Cally had an idea for a psychological thriller and turned to crime. She has also written a Young Adult thriller, THE TREATMENT, which was published by HarperCollins HQ.
C.L. Taylor lives in Bristol with her partner and young son.
Sign up to join the CL Taylor Book Club for access to news, updates and information that isn't available on the web, as well as exclusive newsletter-only competitions and giveaways and the books that CL Taylor thinks will be the next big thing. You will also receive THE LODGER for free when you sign up:
ABOUT THE BOOK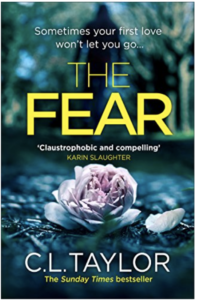 Sometimes your first love won't let you go…
When Lou Wandsworth ran away to France with her teacher Mike Hughes, she thought he was the love of her life. But Mike wasn't what he seemed and he left her life in pieces.
Now 32, Lou discovers that he is involved with teenager Chloe Meadows. Determined to make sure history doesn't repeat itself, she returns home to confront him for the damage he's caused.
But Mike is a predator of the worst kind, and as Lou tries to bring him to justice, it's clear that she could once again become his prey…
The million copy Sunday Times bestseller returns with a gripping psychological thriller that will have you on the edge of your seat.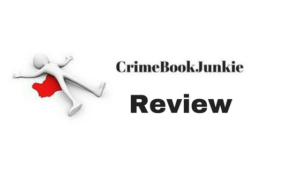 SURPRISE! ?? I have a bit of a teaser extract from the book to lure you in…
Chloe takes off her blazer and lays it down on the ground. It's cold, tucked away in the bushes, away from the warmth of the May sun, and she pulls the sleeves of her jumper down over her hands as she lies down.

For several minutes she does nothing apart from stare up into the leaves. There's nothing much to look at apart from an abandoned spider's web and a greeny-black beetle that marches along a branch like it's on a mission. When it disappears from view, Chloe sits up. She opens her school bag and takes out the scalpel and her mobile phone, stolen from her dad's sock drawer while he slept.

It's nearly time.
Can I just say what a HUGE fan I am off CL Taylor first and get that bit of #fangirling out of my system. What a fantastic author!!  Right then, on to my review!
The story takes place mostly in Malvern, although we are transported at times to both France and London. Various themes riddle the pages with devious intent – such as fear (duh), abuse, grooming, betrayal, secrets, relationships, abuse of trust, denial, immaturity, obsession, vulnerability, consequences, retribution, accountability and so much more!
I do love a good psychological thriller and CL Taylor did not disappoint. The build up of tension and suspense had me racing through these pages like a junkie on crack! CRAZY!! The plot was not something particularly new, the grooming of a child and the consequences that follow, but CL Taylor made it fresh and interesting and shook it up that little bit more. BOOM! ?? Her portrayal of the antogonist was SPOT ON and having worked with individuals of this nature through my past job as a Senior Probation Officer, I can say that I was assessing this guy all through out and CL Taylor NAILED IT! I thought the narrative was on point and I found myself drawn into the story as a bystander rather than just a reader. And can I just say, without any spoilers, the OMFG Moment really took me by surprise – I absolutely did not see it coming…well played, missus!!
Lou, Wendy, Chloe and Mike's lives are all intertwined in this twisted story and as the tale unfolded, I was waiting with baited breath for the next jaw-dropping revelation. Lou is out for justice, something she did not recieve when she was one of Mike's victims- but does she go to far?
Wendy – holy friggin moly! I wasn't sure what to make of her but what a great character! A bit scary at times, but will she do what's right in the end?
Chloe – bless! A child desperate for love, mentally trying to live in an adult world but not mature enough to understand the feelings she has. I absolutely adored her bravery, the realism mixed with the confusion and conflict. Brilliant!
…and then there was Mike… I can't even type his name without wanting to be sick as well as wanting to beat the living sh*t out of him! Like all paedophiles and make no mistake, he is a paedophile, he uses charm, lies and targets the vulnerable of a specific age group to get what he wants. CL Taylor mastered this character in my opinion – and I know, I've worked "with" more people like Mike than I care to remember – they don't, can't and will never change…they have their "types" and don't believe that what they are doing is wrong or have any regrets for the harm they are causing. Will Mike get the punishment he deserves?
I have seen people chatting about timeline issues (music that doesn't ring true etc) but for me, there was so little of this and it bared no impact on the story or driving the plot forward, that I really felt they were not that important. I personally didn't care, but if it bothers you – move on ? It doesn't change the fact that this is an exceptional read and definitely one that will stick with me!
Would I recommend this read? That would be a Frickin-A, you bet I would! ?? I joined #Fangirldom of this author much later than I would've liked – but better late than never! For a grab-you-by-the-throat, dark, thrilling and mind-blowing psychological thriller, I highly recommend you face your fear and grab this book today! And Cally …once again, I bow to your brilliance! ?