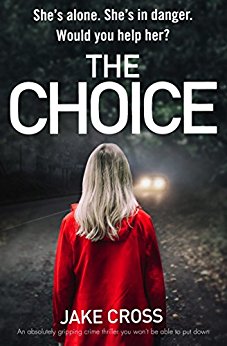 'You've got to help me.'
On a wet road in the black of night, Karl Seabury is driving home to his pregnant wife. Suddenly, caught in his headlights in the middle of the road is a woman shaking with fright.
The woman says her name is Liz Smith, that her home was attacked, and that she was the only one to escape.
In a split-second decision, Karl decides to help her to safety. But can he really trust her? Or has he put his family in danger?
An absolutely unputdownable thriller, with twist after twist after twist, that will leave you breathless. Perfect for fans of Robert Dugoni, John Marrs and Harlan Coben.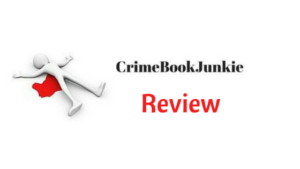 Woooo-weeee! Set in London, the reader is taken on a dark and thrilling journey where fear, corruption, consequences, choice, violence, greed, power and betrayal wrap themselves around you like an unwelcome blanket!
What a fantastic opening! The reader is instantly hooked in the first paragraph of this story and the author then spends the rest of the story, reeling us in …page by merciless page! I loved the tension injected right from the start and I was like – WTAF is happening here?! Never knowing who OR what to believe, the plot has your mind racing with peaks and troughs of suspense laced throughout. I found myself holding my breath at times with a hunter vs the hunted game that I knew would not end well for someone..but WHO!? The police are secondary characters in this novel which sees Karl and Liz's story as the main plot. There was humour, violence, suspense and a few OMFG moments to keep me gripped until the very last page!
Character-wise – there were A LOT! For some this may be confusing, but I URGE you to stick with it as they all have a role to play in driving this story forward. Karl Seabury is a bit naive and I found myself feeling sorry for him – trying to be nice and then finding himself in a situation that just would not end the way he may hope it will! He's a decent guy but his good nature is his downfall. Who can we trust? Who can HE trust?
Liz Grafton – I immediately want to know what her story is. Is she an innocent victim? I didn't find her very likeable and with quite an attitude for someone who wanted help! When you find out more about her …well… I have to say, my sympathy wore thin!
I want to talk about so many of the characters but fear I may inadvertently give something away! The baddies – well they are some dark, twisted, nasty individuals in the main. I cringed when I knew I would be coming across them again.  There are quite a few twists and surprises – one that caught me COMPLETELY off guard…I had to do one of those re-read, double takes! Brilliant!
So would I recommend this read? You bet your sweet arse I would! I love a book filled with flawed characters, dark souls, twisted storylines and a pace that leaves your fingers on fire! Definitely one for the TBR, peeps!