Thrilled to be hosting a #guestpost today on Keddie Hughes Small Change blog tour. Thanks to Kate Appleton from Authoright for the invite!
About the Book
An unsolved murder, a marriage at breaking point and a football club in crisis collide into one woman's life in this dramatic new novel, set against political upheaval in Glasgow in 2011.
Forty-two-year-old Izzy Campbell wants more from life than a husband who is a fanatical Glasgow Rangers football supporter and a borderline alcoholic. She has always put her family's needs first, but with her son turning eighteen she decides it's time things change. Izzy volunteers at the Citizen's Advice Bureau and enrols for a part-time degree in Social Sciences, and when she encounters a charismatic journalist, Sean Docherty who is investigating alleged financial mismanagement at Rangers, she finds herself offering to help. Before she knows it, she is drawn into the excitement of political activism and the arms of an attractive man. Her loyalties are further tested when she discovers her husband's part in the murder of a young fan from Rangers' arch enemy – Celtic. The choices Izzy makes will determine the future of her life.
An engaging and heartfelt story of one woman's personal transformation.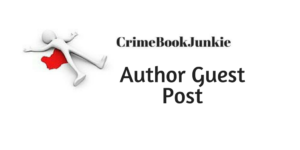 How I developed one of my central characters
Jim Campbell is the husband of the main character Izzy Campbell. He is a confident party animal who loves the company of other people. He has worked his way up from the shop floor to become the Managing Director of a large Alarm Company in Glasgow and is highly ambitious for the future of the business. He is a 'man's man', fanatical about his football team, Glasgow Rangers, dismissing his anti- catholic insults, jokes and songs as harmless banter. He loves his wife but has traditional values when it comes to marriage – he is the provider and Izzy is the mother and homemaker. He struggles to understand why Izzy wants to study and have a career.
It would be easy to stereo type such a character as a chauvinist and a bigot but I was keen to portray him as a person who demands our understanding. He is a product of the culture and community that he has grown up in. A culture that puts a great emphasis on material wealth being the measure of a successful man. A community that demands that his allegiance to Rangers requires him to hate their arch enemy – Celtic.
At the start of the novel he is in control of his life but as things change, we see him increasingly baffled and confused. He is unhappy that he is becoming distanced from Izzy with her new friends and interests but doesn't know how to win her back; he is appalled that his son is leaving home to be a musician in London rather than go to University but cannot find a way to influence him. Increasingly he reaches for the whisky bottle to cope. When a business deal with Rangers unravels and the club goes bust, Jim descends into a nadir of violence and despair. I wanted the reader to have an element of empathy for him – he is a flawed person but by no means a bad person.
Jim's character also gives an intimate portrait of the inner world of an alcoholic, through a series of dialogues at the end of each chapter. In the first half of the novel the reader eavesdrops on conversations between Jim and an alcohol counsellor and then in the latter half with his rehab counsellor. We follow his journey from denial that he has a problem ("This is Glasgow, pal, I'm a lightweight drinker, compared to others") to acceptance that he is an alcoholic and will always be an alcoholic and the AA step programme is a way forward. On a more emotional level we live the journey with him with all his triumphs and disasters. He is both funny and sad, self depreciating and confident, funny and sad. He is insensitive one moment, and in the next, tender; he is a down to earth no nonsense man who also discovers his more spiritual/ feminine side. Above all we see a human being struggling with his demons, trying to do the right thing and be a good husband, father and manager to the people employed in his company.
He and Izzy separate and after some ups and downs in rehab, he finally gets his life back on track by moving to the Island of Arran and becoming a market gardener. He is not a transformed character, as he himself says, "I'm the same daft bugger I'll always be", but his strength of character, his humour, his decency and his sheer determination to live the best life he can, shine through.
Thank you so much, Keddie Hughes for stopping by my blog today! I love characters and seeing how every author develops those fictional peeps who we come to know through the pages! Follow the rest of the tour here: