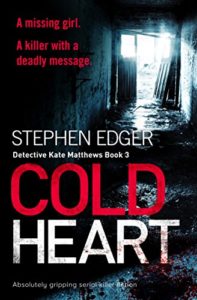 It has been a week since anyone last saw fifteen-year-old Daisy, after she left her best friend's house and started her short walk home. Detective Kate Matthews and her team have been looking for her ever since.
When a tip-off leads Kate to a disused gymnasium at Daisy's school, she is shocked to find evidence linking to the murder of a different girl.
Working the two cases side by side, Kate's blood runs cold when a gift-wrapped box containing a human heart is delivered to her at the station. The heart belongs to yet another unknown victim, but the message is clear: there will be more, and Daisy could be one of them.
When activity on Daisy's Facebook account indicates she is still alive, the race is on for Kate and her team. Will Daisy be the killer's next victim? Is Kate prepared to risk everything to stop another innocent life from being taken?
This absolutely unputdownable crime thriller will have fans of Angela Marsons, Peter James and Rachel Abbott biting their nails long after the final twist has sunk in.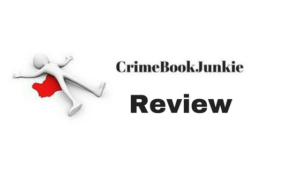 Woohoo! DI Kate Matthews is back in Southampton doing what she does best! The reader is faced with the relationship dynamics woven throughout the pages which gives us greater insight, along with guilt, greed, fear and secrets whilst we follow our protagonist on her search for justice!
The novel opens with a BANG and immediately captured my interest. I really enjoyed the storyline and how everything seamlessly came together. This was quite a dark and gruesome story, but not in the gratuitous sense. The pace of the plot worked perfectly as the author laid out the clues and delivered the OMG moments! Easily read as a stand alone, I do think it is best to go back to the start so you can see how much the story and characters have developed.
A wonderful narrative brings the characters alive and allows the reader to really relate to those fictional peeps on the pages. DI Kate Matthews is one of my favourite characters. She is flawed beyond reason and that is exactly what I love about her – she may be a marmite character, but her believability factor is high in my opinion and her flaws are exactly what drew me to her in the first place. I think Kate is a lot tamer in this novel than she has been in the previous two but she is very take charge. I love that we see more of a personal side to her in terms of her own relationships and how she is building bridges with her daughter.
There were quite a few surprises dispensed within this story, and the author sure knows how to keep the reader hanging on the edge of their seat! Would I recommend this book? OMFG YES! YES! YES! – I recommend the whole series in fact for those of you who like to shake things up, enjoy a chilling, dark and compelling storyline and who like a bit of the twisted mixed in your crime fiction! Stephen Edger has always kept me hooked and I look forward to what else this author has up his sleeve each and every time I see he is writing!