☝? That was my face when I finished this book! I'm thrilled to be hosting Louise Voss' The Old You blog tour today. Massive thanks to Anne Cater and Orenda for the ARC and invitation to take part in this tour! How about we find out a little about the author and this book before I share my thoughts on this SUPERB read!
About The Author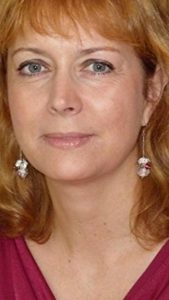 Louise Voss has been writing for the past eighteen years, with many twists and turns in her career. She started her publishing life with four novels for Transworld/Black Swan, the first of which, To Be Someone, was published in 2001 with its own CD soundtrack. This was followed by three more contemporary women's fiction novels, Are You My Mother? Lifesaver, and Games People Play, until she switched to publishing thrillers with Mark Edwards.
She and Mark were the first British indie authors to reach No.1 on the Amazon charts with Catch Your Death, where they stayed for the month of June 2011, with their novel Killing Cupid also at No. 2. This led to a four-book deal with Harper Collins; then two books in the DI Lennon series, From the Cradle and The Blissfully Dead (Thomas & Mercer).
Her first solo thriller was The Venus Trap in 2015 and her second, a twisty tale of domestic noir, is out in now: The Old You, published by @OrendaBooks.
Louise lives in southwest London and can be reached at @LouiseVoss1 on Twitter or on Facebook: www.facebook.com/LouiseVossAuthor.
About The Book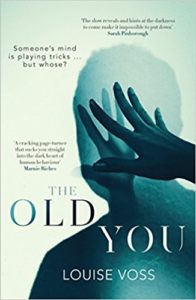 Nail-bitingly modern domestic noir
A tense, Hitchcockian psychological thriller
Louise Voss returns with her darkest, most chilling, novel yet…
Lynn Naismith gave up the job she loved when she married Ed, the love of her life, but it was worth it for the happy years they enjoyed together. Now, ten years on, Ed has been diagnosed with early-onset dementia, and things start to happen; things more sinister than missing keys and lost words. As some memories are forgotten, others, long buried, begin to surface … and Lynn's perfect world begins to crumble.
But is it Ed's mind playing tricks, or hers…?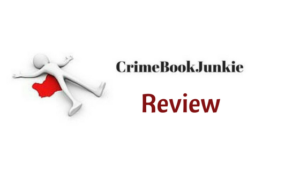 Jaysus wept! This just might be the BEST domestic thriller I have read this year … possibly EVER! Set in Surrey I was enveloped in a story of isolation, betrayal, dementia, manipulation, friendships, relationships, mistrust, control, deviance, denial and desire. And what a bloody ride it was!
Told from the main character, Lynn's POV the reader is drawn in as tidbits of information are dropped before us and we eagerly follow the trail! I absolutely LOVED the premise of this story – unnerving, spine-tingling moments had me racing through the pages …I had to know …I had to bloody know everything! So cleverly written – OMFG- I actually had no clue how this book would end but I can tell you ….MIND BLOWING …. just look at my face up there! ☝?
We are treated to a fantastic ensemble of characters who have you wondering about their reliability, guilt and part in the storyline.  Lynn has one hell of a backstory, how she ends up with Ed ? Holy sh*tballs! She seems to go through waves of emotions, has a strong personality but also a strange vulnerability and perhaps a bit gullible at times. But once the pieces start coming together – LOOK OUT – this woman will not rest until she has every last piece of the puzzle in its place … but is she a puzzle-master…? ??️‍♀️
Ed – the husband, early onset dementia (Pick's disease), angry outbursts, erratic, child-like behaviour …I was torn. What a difficult thing to live with – both for himself and those around him. He has an incredible backstory too … no spoilers… and despite his bravado, confidence and love for Lynn, he sometimes made me so frustrated and angry with his almost unforgiving behaviour! Though, I couldn't hold it against him, they were symptoms of his disease…
There were so many other characters – some from the past, some in the present day that just had my head reeling with questions. Seriously great writing. I simply had NO CLUE how it would all turn out!
Would I recommend this book? That is a Hells Bells you bet I would – a SUPERB read and seriously the best domestic thriller I have read this year. Unnerving, compelling and OMFG just phenomenal – you MUST buy this book today! Louise Voss …I am onto you now …prepare for HUGE #fangirling!