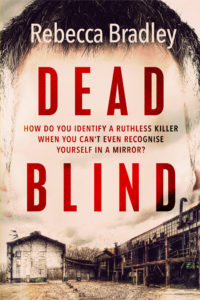 How do you identify a ruthless killer when you can't even recognise your own face in a mirror?
Returning to work following an accident, Detective Inspector Ray Patrick refuses to disclose he now lives with face blindness – an inability to recognise faces.
As Ray deceives his team he is pulled into a police operation that targets an international trade in human organs. And when he attempts to bring the organisation down, Ray is witness to a savage murder.
But it's a killer he will never remember.
The pressure mounts as Ray attempts to keep his secret and solve the case alone. With only his ex-wife as a confidant he feels progressively isolated.
Can he escape with his career and his life intact?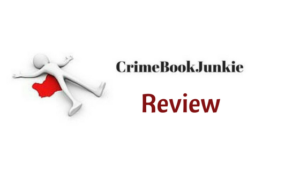 HAPPY PUBLICATION DAY, REBECCA BRADLY! 
I received an advanced readers copy of this book from the author. 
WOWSERS! Where do I begin? Set in London (Stoke Newington) the reader is immediately faced with one hell of an ethical dilemma. There is fear, loss of control, relationships, the dark net, feelings of weakness, vulnerability, guilt, suspicions, exposure, doubt and the ever present search for justice seamlessly woven throughout the pages of this absolutely FASCINATING read!
With a great prologue to hook the reader, the intense, emotive and adrenaline fuelled start had me racing through the pages. I absolutely LOVED the premise of this story and wondered how Rebecca Bradley would pull off the believability factor. But she did. And now I want MORE! You certainly get a real sense of jeopardy in relation to the main character and the plot and I actually worried how Ray (MC) would be able to do his job as a police officer with Prosopagnosia – or face blindness.  But OMFG – he managed it, even if he struggled and I didn't find it far-fetched at all! BOOM!
DI Ray Patrick, along with his colleague (Elaine) are in an accident whilst in pursuit of a suspect. Fast forward 6 months later and Ray and Elaine are both back at work but he has a condition that not only places himself at risk, but also his colleagues and the public because even if he came face-to-face with an offender, he can't recognise his/her face…or anyone's face! OMFG! Cracks are forming in both Ray's personal and professional life which leaves him questioning whether he can carry on with the job he loves and this makes him both vulnerable and more determined. I LOVED IT! Using his other senses and an ability to form recognition through other means, allows him to fool some people…but can he fool them all?
Poor Elaine, Ray's colleague also returns to work and feels shut out by RAy. Despite this, she perseveres and is not afraid to challenge him.  I found her to be loyal, and very likeable. She really went through the mill herself and knows her colleague is hiding something.  Will she figure it out and reveal his secret? Well you will have to read the book to find out.
I also really liked Ray's ex-wife, Helen. Despite her own anger towards the break up of their marriage, she put the kids first and supported Ray whilst trying to move on with her own life. I thought she was great in holding Ray to account and making him see the bigger picture.
Now what a storyline – and I am not going to spoil it and give it away but… – WTAF!? …and when you find out everything behind this, it makes for grim yet thrilling reading. The baddie in this book is well written and really made my skin crawl. I liked the game he was playing with Ray and wondered how far he could push his luck!
Would I recommend this read? Oh yeah- that would be an Ab-so-friggin- lutely!! I love Rebecca Bradley's writing style and the way she brings her character's alive on the pages. I found this story to be different, compelling, dark and absolutely a page-turner and hope that it does not remain a stand alone as I really want to see DI Ray Patrick back again!