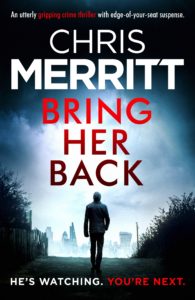 As he watches his daughter turn the corner and out of sight, he hears the shots. He'd know that sound anywhere. He shouts her name. Silence. All he can do is run.
It's been five years since Detective Zac Boateng's daughter was murdered. Her killer was never found. Now Zac is back working for the Metropolitan Police, more determined than ever to bring the city's killers to justice.
When a man is found brutally murdered in a rundown south London shop, all fingers point to the highly intelligent and manipulative Darian Wallace. He's just been released, and two years ago the victim helped send him to prison.
Still grieving, Zac knows it will take everything he's got to catch this dangerously clever killer. But just as he feels he's getting closer, he realises all is not quite as it seems and makes a devastating personal discovery.
Zac has a choice to make – risk letting this killer escape or watch his daughter's murderer get away again…
An absolutely gripping thriller for fans of Mark Billingham, Peter James and Lee Child. Bring Her Back is one fast-paced thriller you won't be able to put down.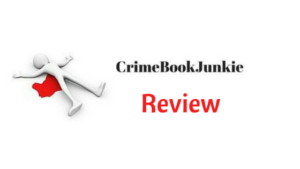 I received a copy of this book from Netgalley. Previously titled The Murder List
Set in London, the reader begins on a journey where grief, loss, retribution, a need for closure, the drive for justice, corruption, mistrust and blurred lines are just a few of the paths crossed.
? Debut author alert ? Well holy bejesus! The prologue takes us back to  2012 when our protagonist – Zac Boateng relives the moment his life changed forever – and it was emotive, intriguing and absolutely had that #killerhook that made me desperate for more!   The story-line was well developed and for me, it felt like this book was more plot driven than character driven. However, we get glimpses of character development, hinting that there is more to come…and I for one can't wait! The story was pretty on point in terms of procedure, so it was clear that the author pays attention to detail as well as doing his research. It was not overdone, which is always a risk and something that can turn a great story into a manual. Not in this case!  This is a tense, page-turning, action packed read that really had me gunning for the bad guys and cheering the "by any means necessary" chant for the hero! #MyBad
A fabulously diverse mix of characters are presented with a relatable and believable narrative. Rather than go into each and every one of them, I just want to highlight a few of the characters who had me turning the pages! I know, I know …makes a change, eh? I usually drone on about characters ?
The main character, Zac Boateng is a DI who is living with a tragedy he just can't escape from and this drives his desire for justice. Unfortunately, this drive often sees his wife and son paying for the time away from home. I've seen many people compare this book/character to Luther and in some sense, I can understand why, however Boateng is unique in his own right and I think this should be the focus because it is clear he has so much to offer! Tenacious, somewhat stubborn and a hell of a risk-taker, his intelligence is a weapon that is no match for feeble offenders! Seriously cannot wait to see how Mr Merritt develops this character further in the next book!
Darian Wallace was another fabulous character – I won't go into too much detail, except to say that his cunning way of avoiding a breach of his tag made me laugh as I'm an ex Probation Officer and have come across a few people who tried … and failed that same trick ? He is devious, twisted and mistakes fear for respect – a huge downfall for so-called criminal masterminds!
I also loved Kate Jones, who leaves the cyber crime unit to get into the thick of things. I think that she worked well with Boateng and hope that we see more interaction between this pair, in the professional sense, in the next book!
Would I recommend this read? You bet your sweet arse I would! A stellar debut filled with every element of crime fiction I love, Bring Her Back has placed Mr Merritt on this #crimebookjunkie's radar! And guess what, peeps! #ZacIsBack in LAST WITNESS this July! #Bonus