Absolutely over-the-moon to be hosting A Fractured Winter blog tour today! I adore Alison Baillie's writing, so I was thrilled to be asked to take part in the tour! My thanks to the author and Williams & Whiting publishing for an ARC of this book. Let's find out a bit more about the author and her book before I share my thoughts…
About The Author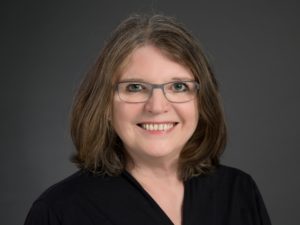 ALISON BAILLIE was brought up in Ilkley, Yorkshire by Scottish parents. She studied English at the University of St Andrews, before teaching English in Edinburgh secondary schools and EFL in Finland and Switzerland. Now she spends her time reading, writing, travelling, spending time with her grandchildren and attending crime writing festivals.
About The Book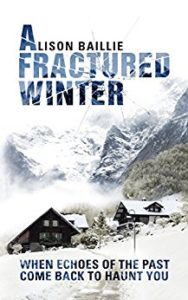 A missing girl.
Threatening notes.
Sinister strangers.
Olivia's idyllic family life in a Swiss mountain village is falling apart. She thought she'd managed to escape the past, but it's coming back to haunt her.
Has somebody discovered her secret – why she had to leave Scotland more than ten years ago?
What is her connection to Marie, a lonely schoolgirl in a Yorkshire seaside town, and Lucy, a student at a Scottish university?
A story of the shadows of the past, the uncertainties of the present and how you can never really know anybody.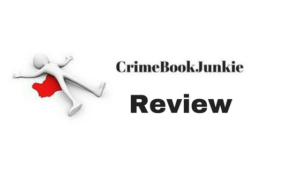 I absolutely LOVED Alison Baillie's debut novel – Sewing The Shadows Together so was THRILLED to be offered the opportunity to read her second novel, A Fractured Winter.
This novel is set in both Switzerland and Edinburgh – but the main story happens in Switzerland. Mystery is everywhere as the reader is faced with secrets from the past, loss, fear, change, a search for answers, revelations, consequences and manipulation …but so much more!
I have to say, I just LOVE Alison Baillie's writing style – so enchanting, despite the subject matter – I was immediately drawn in as the tension and suspense pushed and pulled me with each page turned.  There was an air of mystery that just hung over me, setting my synapses on fire as I eagerly read and experienced the story unfolding. This novel was rich with atmosphere and a true sense of place – I was in Switzerland – I was in Edinburgh, breathing the air ..ooooh, it was fabulous!! I also loved the sense of jeopardy that coursed through my veins… I felt it – the storyline delivered a sinister and alarming vibe. OMG it was brilliant!
Character-wise I felt like I came to know each individual. Everyone had a purpose and even those I wasn't particularly drawn to, I had to know what happened…I cared….I needed to know! Olivia annoyed me at the best of times – her naivety made me want to shake her, but I could also empathise with her. Very well written! Christen was also annoying ?? I thought he was a bit of a know-it-all and a little too old-fashioned at times, but again, this WORKED and really made me want Olivia to come out winning in the end. In fact, a lot of the characters gave me mixed emotions, and that is exactly what kept me turning the pages. This was definitely a character-driven story and I think this is something that Alison masters in her writing.
Would I recommend this book? Oh my giddy aunt, you bet I would. Beautifully written, dark, mysterious with some twists that had me jumping up in my seat! I am sad I finished this book so quickly as it was such a pleasure to read! If you haven't read Alison's books before, you really need to sort that out – she is AMAZING!