They took her dad, but she won't let them take her.
Nancy Byrne was the apple of her daddy's eye. He might have been one of the most-feared gangsters in London, yet Jimmy Byrne idolised his little Nancy. But now Jimmy is dead, gunned down in cold blood – and Nancy vows to avenge his death.
She's only twenty years old, but as the new head of the ruthless Byrne gang, running a lucrative world of drugs, sex and violence, she's in over her head. Keeping her family together all while Joanie, her beloved grandma, falls apart, and her brother Daniel goes off the rails forces Nancy to grow up – fast.
But while Nancy takes the men on at their own game, there's a greater danger hiding on the dark streets. Jimmy's killer is on her trail – and will stop at nothing to shut her up.
Blood might be thicker than water, but soon, Nancy realises she can't trust anyone. Not even her own family.
Especially her own family.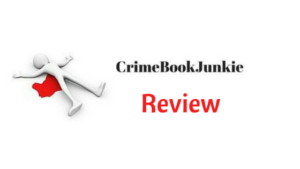 First I need to get the #fangirling out of the way – I absolutely ❤LOVE❤ Casey Kelleher and in true #fangirl style, I have followed the author right from the start!  Her edgy, gritty and gangland-style reads, ALWAYS have me clearing my day to make sure I read the book from first page to last …and The Broken was no exception!
Set in London, the reader is faced with revenge, loss, anger, organised crime/violence, secrets, guilt, betrayal of the worse kind, mistrust, disloyalty, shame, relationships, greed, manipulation, control and the search for answers …whether the answers were wanted or not!
Well OMFG! What an ? explosive ? start! I knew that once I started this book, there was nothing that would stop me! The pace was perfect, a fabulous character driven read and a bloody riveting plot – what more could you friggin ask for, right!? The first in this series, The Betrayed – was a cracking read…but Casey Kelleher cranked it up for this one. #AllTheFrigginBooms! ?? Once again, the underbelly of the London gangland is brought to life with Kelleher's descriptions, narrative and characterisations and the OMG-moments bloody FLOORED me! Un-friggin-believeable! I want to say more, but can't in case I give away spoilers but I am thrilled to see that Casey Kelleher is still bashing out these badboys and they get better and better each time!
I do love my characters and this is another area that Casey excels in. I won't go through them all but I will mention a few that just had me! Nancy Byrne- strong, fiesty, stubborn, as bold as brass – she makes the decision to take over her father's "businesses" and we soon learn she is NOT a woman to be messed with. This young lady can certainly hold her own when she comes face-to-face with some of the worst in the business!
Her brother, Daniel – HUGE chip on this guys shoulder…mahoosive!! As much as I tried, I just could not find one quality I liked about this guy- but I'm pretty sure that was the plan! Despite his 'secrets', most people saw right through his facade and know that he is a liability that needs to be watched…
DI Jack Taylor – I really liked this character..well…most of the time! ? Although he works for the Met, he is not averse to a bit of extra curricular activity – and his relationship with Nancy was conflicting but I loved how it all played out – what secrets does he know and what consequences will he face? ??
The last character I'm going to mention is Alfie Harris. Now I know I shouldn't have liked him…he is definitely not a likeable guy..but I did! #MyBad! Fiercely protective, he has other plans which get turned head over heels and then it's no holds barred for Mr Harris! Bloody brilliant character!
Would I recommend this book? Hmmm ? let me think about that… You bet your sweet 'ol arse I would! Edgy, gritty, dark and gripping – this book had me racing through the pages at full, bloody speed! I personally think it can easily be read as a stand alone, however to appreciate the true form of this compelling series, I would say read The Betrayed first. What can I say, Casey Kelleher you SMASHED IT again and I can't wait to see what is next in store for the Brynes!