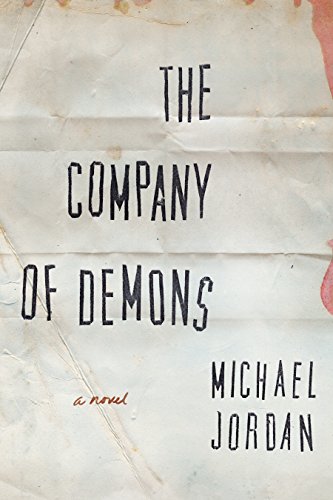 About the Book 
The brutal murder of a friend leaves lawyer John Coleman stunned and sends shockwaves through the city of Cleveland. The technique of the killing recalls memories of the Torso Murderer, who dismembered at least twelve people decades ago and then vanished—eluding even legendary crime fighter Eliot Ness. Jennifer, the victim's beautiful daughter, hires John to handle her father's estate, and romantic feelings for her soon complicate his already troubled marriage. When John finds himself entangled with a cold-blooded biker gang, an ex-cop with a fuzzy past, and the drug-addicted son of the dead man, he struggles to make sense of it all.
But he cannot shake a growing sense of dread.
My thanks to Netgalley and #RoopCo Publicity for an ARC of this book.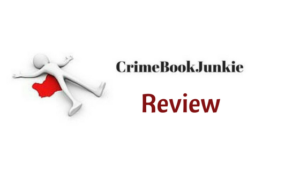 Set in Cleveland, the reader is met with a haunting past, a game of cat & mouse, fear, anger, a search for answers, relationships, betrayal, consequences, manipulation and the desire for justice. Buckle up, buttercups – this is one hell of a ride!
Right from the start, the reader is pulled into the story when a grisly murder had me asking questions and wanting answers! Everything we learn, we learn mainly from the protagonist – John Coleman, and I thought the narrative was great, even when I wasn't sure if what I was being told was true or not. There was a nail-biting intensity to this story which went into overdrive in the second half of this novel! OMFG did it soar!! It was almost as if the author was playing a game with the reader, teasing us, taunting us and then BOOM! I was left wondering what the hell was going on…in a good way!!
There are so many intriguing and captivating characters that move this story forward, but  I will just focus on a couple that really stood out for me. First being, the protagonist – John Coleman. We learn quite early on a bit about the demons that haunt this character and from then, I wanted to know more. However, when I did learn more, I changed from really liking this guy to actually thinking "Man, this guy is a…" You'll know what I mean when you read the book! Alcohol helps him cope, but to the detriment of others – it also plays a part in some really bad decision making! John is a lawyer, a risk-taker, selfish at times, a bit of a charmer but overall, a decent guy.
Jennifer ? Well this gal threw me from the start. I won't go into too much detail except to say that she will definitely confuse the reader! Is she a reliable narrator, or one we need to keep our eyes on? She seeks out John after the brutal murder of her father.
I absolutely ADORED Jack. Ex-cop-turned-PI but now retired, he worked the original Torso and Butcher murders alongside John's father. Haunted by his own demons, he is the one constant in Jack's life who forgives his many faults. I thought his character was believable and likeable. I was absolutely invested in him as the story progressed.
The Torso Killer and The Butcher – well holy sh*tballs! A gruesome pair of killers -one from the early years -pre 1940 and the other seems to have returned after a long spate of hiding. I really don't want to say much about them for fear of spoilers but they were brutal, unforgiving and enjoy taunting the police and victims.
Something else I really LOVED about this book is that the first half read like a suspenseful serial killer thriller while the second half was an intense legal thriller type read. Almost like Thomas Harris meets John Grisham – and I love both genres/authors so felt like I was onto a winner!
Up into just past the halfway point, this was a 4⭐ read for me, but I have to say that the author pulled out all the stops towards the end and with the mind-blowing tension forcing me to read until the very end, I soon changed my mind and this ended being a 5⭐ read!  I also enjoyed how everything was explained and tied up at the end, it wasn't quick and sharp, nor was it drawn out – it was just right!
Would I recommend this book? Hell yeah, I would!! If you enjoy fast paced, tense, creepy and compelling reads, The Company of Demons is a definite must! This badboy is easily added to one of my #TopReadsOf2018. Michael Jordan is definitely on my radar now!