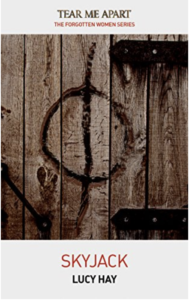 In the not-too-distant future, women have started dying out due to a mysterious event known as The Fall. Set nine years after it began, SKYJACK follows the fate of Maddy, one of the survivors of the ominous London City Haven where remaining women and girls were rounded up by government scientists.
Having escaped to the Westcountry with her father Bill, they created a fort with other surviving women and male allies as their last stand. They feel safe; roadblocks and nature have created barriers in the way of a river, the moor and the sea. But what they don't count on is the air…
SKYJACK is the first novella in The Forgotten Women series, which explores the journeys of four young women through the brutal post-apocalyptic world of Tear Me Apart.
For more content including the feature-length film, animated web comics and novella anthology visit www.TearMeApartMovie.com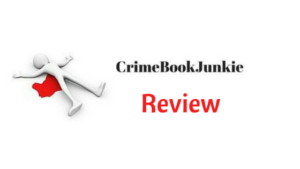 Set in a post apocalyptic London as well as "The Fort" in Lynmouth, Devon this novella has the reader facing themes such as, feeling invisible, wanting/finding your voice, the desire for freedom, being trapped, hidden truths, protection, survival, old world vs the new world, objectification, betrayal, death, strength, courage and bravery! PHEW ?
I have to say, I absolutely LOVED this novella which is full of vivid descriptions allowing the reader to become a part of each and every scene played out! With a tense and throughly engrossing plot, the characters brought the story alive and kept me turning the pages. This dystopian read actually made me believe that something like this could actually happen – I escaped into the pages and couldn't help but wonder what it would be like! Oh wait…let me be clear…I don't actually want something like this to happen – but what if it did?! ?
I'm not goin to go into details about all the characters, but trust me when I say there is an abundance of fantastic, realistic, interesting characters throughout this novella that will certainly grab your attention. I will, however, mention Maddy – the main character and the one that really drew me into this story. At 21 years old she feels trapped and invisible in a world set out to protect her. She is intelligent, determined, courageous and brave but because she is female and deemed an ASSET, she is untouchable – but doesn't want to be. I loved this character and wanted to see her succeed. Does she? You'll have to read this novella to find that out!
Do I recommend this read? Abso-friggin-lutely, I do! I think even crime fans, who like me, might like to dip their toes in something different now and again will enjoy this novella! With a pulse-racing plot, fantastic narrative and an intensity that will have you clinging tightly to the arm of your chair, SkyJack is definitely one for the TBR!
Grab your copy today!