She didn't know he was watching. Until it was too late.
She'd walked this way hundreds of times before. She knew every twist and turn. She didn't know this was the last time she'd ever walk this path.
Jenna recognizes the signs of a serial killer, and thinks it could be a local. As the town is gripped with fear, Jenna must examine each person the girls knew, and trust between neighbors starts to crumble.
Both girls went out on their own, and were found where they shouldn't be. Were they taken by chance, or did they know their killer? How were they lured so far from safety? And can Jenna and her team find the killer before another life is lost?
An absolutely nail-biting thriller that will keep you up all night. If you enjoy Robert Dugoni, Karin Slaughter and Rachel Abbott, you'll love this!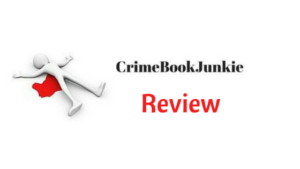 We're back in Black Rock Falls, Montana where the past, secrets, revelations, grooming, trust, betrayal and a search for the truth & justice grips the reader at every page turned!
Holy hells bells! Intrigued by the prologue is an understatement! I was thrilled to see the backstory dropped in now and again, making this an easily read stand alone novel in the series. I enjoyed how the story played out, with red herrings, revelations and some OMFG moments injecting in the shock factor and kept me turning the pages until I reached the very end!
Kane and Alton are a formidable pair with such a fanastic backstory each, you wonder how unlikely it is they would find each other in the same circumstances but it just works! I also liked the added addition of Shane Wolfe and what we learn about him… I loved how the characters pooled their skills together to solve the case, each adding the extra level of suspense, mystery and intrigue. A controversial storyline that was well written and in no way gratuitous. I may have figured out the puzzle, before it was pieced together but that in no way took away from my reading pleasure!
So would I recommend this book? That would be a HELL YEAH – I recommend this series and can't wait for the next one! Dark, intriguing and punch-in-the-gut revelations will have you hooked!
Grab your copy today!