Huge thanks to Will O'Mullane and Titan Comics for asking me to host a stop on the Normandy Gold blog tour. Today I have a guest post from Titan Comics editor Tom Williams and some pretty #kickass samplers. How about we find out more about this book first!
About the Book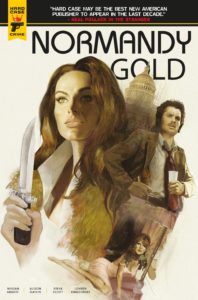 When her younger sister becomes the center of a brutal murder case, tough-as-nails Sheriff Normandy Gold is force to dive headfirst into the seedy world of 1970s prostitution in Washington DC.
About the Authors
USA Today and International Best-selling author Alison Gaylin has been nominated for the Edgar three times. (Most recently, WHAT REMAINS OF ME was nominated in the best novel category.)
​
Her critically acclaimed suspense novels have been published in such countries as the U.K., France, Germany, the Netherlands, Norway, Japan and Romania.
​
She has won the Shamus and RT Reviewers Choice Awards for her books, and has been nominated for the ITW Thriller, Anthony and Strand Book Awards. Her books have been on the bestseller lists in the US, Germany and Belgium. IF I DIE TONIGHT (out now from William Morrow) is her tenth book.
Megan Abbott is the award-winning author of nine novels, including You Will Know Me, The Fever, Dare Me, and The End of Everything. She received her PhD in literature from New York University. Her writing has appeared in the New York Times, the Wall Street Journal, the Los Angeles Times Magazine, The Guardian, and The Believer. Currently, she is a staff writer on HBO's new David Simon show, The Deuce. She lives in New York City.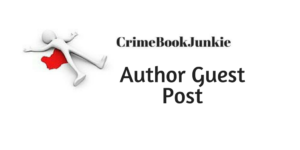 Working on the Hard Case Crime comics line is beyond rewarding, as there is a definite dearth of gritty crime and pulp stories within the industry. Being a part of bringing these hard-hitting, visceral comic book tales into the world is a dream come true. Normandy Gold has been particular highlight for me; the winning combination of great scripting, beautifully rendered artwork and a thrilling plot made it an absolute pleasure to edit. It's a comic that basks in the grime and glory of the silver screen and the perfect thriller for fans of 70s cinema. Megan and Alison's rare ability to write engaging, three-dimensional characters and scenarios has resulted in a crime story like no other, and one that isn't afraid to wear its influences proudly on its sleeve (just look at some of the clever Tinseltown nods that crop up throughout Normandy Gold, and you'll see exactly what makes this book so special). Many artists would struggle to capture the period aesthetic that was so essential for this series, but Steve Scott's proficiency and cinematic flair, along with industry legend Lovern Kindzierski's invigorating color palette, made them the perfect candidates (and let's not forget Rodney Ramos, our fantastic inker, who was also instrumental in ensuring the project's success). If you're a fan of breakneck action, strong female characters, government conspiracies and 70s sleeze, then Normandy Gold is the thrill ride you've been looking for!

How fab is that?! If your interest has been well and truly piqued, then grab a copy of Normandy Gold today! And don't forget to check out the rest of the stops on the tour!