Woohoo! I was thrilled to be asked again this year to be a Bloody Scotland reader and equally thrilled to be able to share the announcement of who the judges for the McIlvanney Prize 2018 will be!
The 2018 programme will be launched on Monday 5 June in Stirling and Tuesday 6 June in London.
Previous winners of the Scottish Crime Book of the Year Award are Denise Mina with The Long Drop in 2017, Chris Brookmyre with Black Widow in 2016, Craig Russell with The Ghosts of Altona in 2015, Peter May with Entry Island in 2014, Malcolm Mackay with How A Gunman Says Goodbye in 2013 and Charles Cumming with A Foreign Country in 2012. Full details of rules and regulations here: https://www.bloodyscotland.com/mcilvanney-prize-entry/
The initial longlisting is handled by 50 crime fiction readers from all over Scotland and a group of booksellers overseen by an organising committee and the longlist is then handed to the panel of judges to decide on the eventual winner.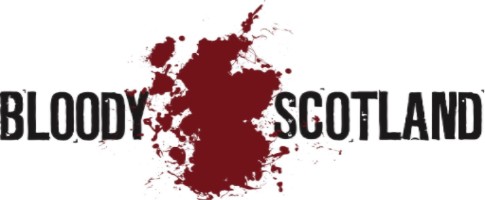 THE McILVANNEY PRIZE
SCOTTISH CRIME BOOK OF THE YEAR AWARD 2018
LAST CALL FOR ENTRIES AS THIS YEAR'S JUDGES ARE ANNOUNCED
Winner to be presented at Opening Reception of Bloody Scotland International Crime Writing Festival in Stirling on Friday 21 September
As the finishing touches are put to the 2018 programme Bloody Scotland are putting out a final call for entries to the 2018 McIlvanney Prize – in memory of William McIlvanney.
Eligible books must have been first published in the UK between 1 August 2017 and 31 July 2018 and written by a writer who is born in Scotland or domiciled in Scotland or set in Scotland. Books previously published in other countries will not be eligible. Novels, collections of short stories and non-fiction crime titles are eligible for submission.
Entries (PDFs of the book sent by email to Director, Bob McDevitt bob@bloodyscotland.com with McIlvanney Prize Entry 2018 plus the book title in the header) should be submitted by 5pm on Friday 27 April 2018.
The longlist is expected to comprise up to 12 books which will be announced after the organisers meeting in June 2018 at which point finished copies will be sent to each of the three judges.
This year the judges are confirmed as Susan Calman, comedian and self-confessed crime fiction fan, just back from her success in Strictly Come Dancing who first appeared on the judging panel last year; Alison Flood, the Guardian's books reporter and former news editor of The Bookseller and Craig Sisterson, a journalist and book reviewer from New Zealand 'with a particular penchant for a well-told crime tale' who has been promoted to Chair.
It is particularly apt that a Kiwi is chairing the panel as the winner of last year's McIlvanney Prize, Denise Mina, has been invited to Christchurch Book Festival and as part of the same initiative New Zealand crime writers are being invited back to Bloody Scotland in 2018, including Fiona Sussman, the winner of the 2017 Ngaio Marsh Prize.