MEGA-Excited

 

to be hosting Stephanie Marland's (aka Steph Broadribb's) blog tour for My Little Eye today! Hugest of thanks to Alex Layt (publicity)/ Trapeze Books for asking me to be involved. I purchased this book the minute it became available on kindle, so thanks to me for being so clever as it is bloody brilliant! ?? ? How about we find out more about Ms. Marland and this novel! 
About the Author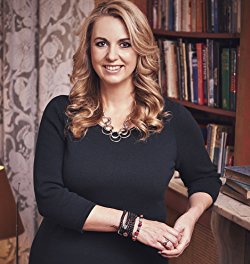 Stephanie Marland has worked in the University sector for over ten years and published research on how people interact and learn together in virtual environments online. She's an alumni of the MA in Creative Writing (Crime Fiction) at City University London, and an avid reader of all things crime fiction, blogging about books at: www.crimethrillergirl.com.
Steph also writes the Lori Anderson action thriller series (as Steph Broadribb) for Orenda Books.
About the Book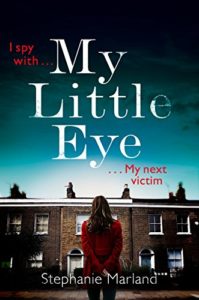 Can a group of true crime addicts take on the police to catch a serial killer?
A young woman is found dead in her bedroom surrounded by rose petals – the latest victim of 'The Lover'. Struggling under the weight of an internal investigation, DI Dominic Bell is no closer to discovering the identity of the killer and time is running out.
As the murders escalate, Clementine Starke joins an online true crime group determined to take justice in to their own hands – to catch the killer before the police. Hiding a dark secret, she takes greater risks to find new evidence and infiltrate the group.
As Starke and Bell get closer to cracking the case neither of them realise they're being watched. The killer is closer to them than they think, and he has his next victim – Clementine – firmly in his sights.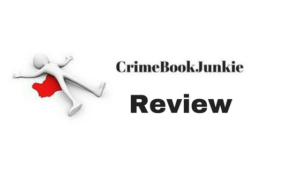 I decided this year that I was going to leave star ratings off my blog – but today I make an exception as this bloody beauty gets #AllTheFrigginStars! ⭐⭐⭐⭐⭐ and some!
Set in London, the reader is pulled into a cyber world where a group of #TrueCrimeGeeks are in a race against the police to catch The Lover – a serial killer whose crimes are escalating – and what a race it is! We are faced with a haunting past, secrets, exposure, anxiety, fear, corruption, the choice of right and wrong, egoism, and a search for the truth – but also SO MUCH MORE!
Now let me just say – The prologue …THAT prologue..BOOM! ? I was instantly intrigued and breathless, nearly had to call all the 9's as I was gasping for air so much after I read it! Friggin hell, Steph(anie)- you are one clever writer! This is how you do it, peeps! The story is told from both DI Dominic Bell and Clementine Starke's POV and I loved how this worked! The storyline was creative and fresh – made me think, EXCITED me, and had me swiping my kindle so fast, I'm convinced my fingerprints have now been erased! Might come in handy… *kidding* ?? but hmmmm… ?
Characters are my thing- I get so wrapped up in their development if an author can create that magical pull that makes it worth it. Ms. Marland NAILED it. DI Dominic Bell has a lot on his plate but was edgy, intelligent and determined. He is both likable and unlikable, with many layers and depth which leaves the reader desperate to know more about him.
? Oh my darlin', Clementine…? I bloody LOVED this character! I know this series is classed as Starke & Bell, but Clementine was the character that really drew me in. Her backstory, her mind, her motivation and her interests all had me on the edge of my seat desperate to know how things would turn out. I have SO many theories and questions about her – the darkness that hangs over her, some of her thoughts…?…damn, she is such a fiesty, concerning, clever and focused young woman – I need to know everything about her!
The True Crime London group had a fascinating mix of peeps – the Breakfast Club of true crime followers. Diverse and intent on catching the killer before the police, you find yourself willing them on whilst cringing at the risks they take. I adored these characterisations! I was right there with them all as they sifted through their evidence. Oh yeah- they were a great bunch.
Even the killer – The Lover- had me glued to the pages. Using my (horrendous) profiling skills to draw out who this person was. I made an educated guess and I was right…sort of…but *no spoilers* from me!
Would I recommend this book? Oh YES! Yes! Yes! You better believe I would!  My Little Eye had a Luther-esque feel to it but it's unique, risky, dark and addictive story really got under my skin. I am more than a little bit excited about this series and I tell you what – Steph(anie) Broadribb/Marland is a refreshing, exhilarating and absolutely powerful new voice in crime fiction. Can't wait for the next in this series!
I spy with my little eye…a book you need to add to your TBR! Make sure you catch up/ follow the rest of this tour too!