Over the moon to be hosting a stop on the fantastic Mark Roberts' KILLING TIME blog tour! I have a pretty awesome #guestpost from the author to share and I hope you enjoy it as much as I did! First though, let me share a little about the author and this awesome sounding read!
About the Author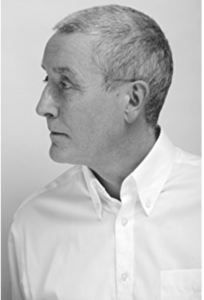 Mark Roberts was born and raised in Liverpool. He was a teacher for twenty years and now works with children with severe learning difficulties. He is the author of What She Saw, which was longlisted for a CWA Gold Dagger.
Twitter: @MR_CrimeWriter
About The Book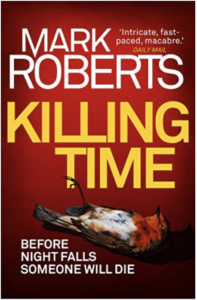 Before night falls, someone will die…
A young Czech girl, missing for eight days, is found in a deserted playground. Starving and terrified, she may be alive but the horrors she's survived have left her mute.
DCI Eve Clay is on her way to try and interview the girl, when another case is called in. Two Polish migrant workers have been found dead in their burnt out flat. But this is no normal house fire. The men's bodies had been doused in petrol.
Then Clay uncovers a sinister message at the scene: killing time is here, embrace it. It's clear this is only the beginning, but how long does Eve have before another life is taken?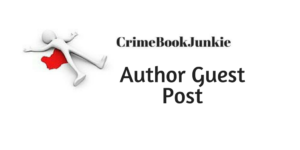 What if …?

The inspiration for the Eve Clay series came from my profound interest in cults and the dynamic around babies abandoned at birth.  I wanted to write a strong female lead detective and to set her world up in a place I know very well, my native city Liverpool.  When I was in the early stages of the project, I had two big what if? moments.

What if Eve was born into a Satanic cult?

What if Eve was abandoned as a baby?

The what if? moments were quickly followed with questions that followed through from the two premises.

Who would save her when she was a baby?

Would Eve ever learn the identity of her birth parents?

In the back story that flows through the series, she was rescued by a kind but strong Roman Catholic nun called Sister Philomena, who is well-placed to take care of Eve because she is in charge of a small orphanage,  St. Claire's, where all the adult Eve's earliest happy memories are lodged.  Philomena loves Eve and that love is absolutely reciprocated.

In the prologue to Blood Mist, the first novel in the Eve Clay series,  Eve is six years old and in the office of Mrs Tripp, the head of St. Michael's Catholic Care Home for Children.  Eve is being delivered into Mrs Tripp's care because Sister Philomena has died.  On Mrs Tripp's desk there is a bulging card file marked Evette Clay, full of documents relating to her past.  Mrs Tripp states that it will make extremely interesting reading.

Through the series, pieces from the file return to the adult Eve but whenever she sees the file during her childhood, she notices that it is getting thinner and thinner.  Documents have been stolen and, as Eve tries to piece together the narrative of her birth family, she understands that her card has been marked by the people caring for her after Sister Philomena's death.

With this premise for the series, each novel is inspired by another question.

Blood Mist … what if the wheel comes full circle and the serial killers Eve and her team are pursuing have an agenda that is rooted in the woman hunting them down?

Dead Silent …  what if child abuse proves to be the engine that drives a serial killer's journey?

The inspiration for Dead Silent, (my light bulb moment) happened on a Friday afternoon at home time when I was in work.  Alongside writing crime novels, I have a full-time job as a teacher in a school in South Liverpool for students aged 11-19 years of age with severe, and profound and multiple learning difficulties.

At home time the whole school gathers in the hall and children are taken onto  buses to get them home safely.  Every day, children go onto the same bus, the bus that delivers them to their neighbourhood.  The hall is a noisy and animated environment and on the Friday that I have referred to I had the most massive what if ? moment.  I won't tell you what the what if? was because if you decide to read Dead Silent, it will completely spoil it for you.

Day of the Dead … what if the killer Eve and her team are tracking down is a hero to the public because he or she is killing paedophiles?

In Day of the Dead I wanted to reach out beyond Liverpool and England and engage in exploring Mexican culture, particularly the festivities from mid-October to early November Day of the Dead, a time window in which the killer is going to take down more paedophiles.  I weaved the Day of the Dead into the fabric of Eve's third novel because the image system and meaning behind the imagery were well suited to what I intended to achieve.

I also wanted to write a crime novel with a strong ambiguous idea that conflicts both the detectives in the novel and the readers reading the novel.

The serial killer as anti-hero.  The Robin Hood of serial killers who seeks to make the world a safer place for children everywhere by acting as paedophiles' nemesis.

Killing Time …  what if a serial killer or killers target people because of their ethnicity?

A young Czech girl, missing for eight days and presumed dead, turns up in a park, the Wavertree Mystery.  An arson attack claims the lives of  a pair of identical twins.  A young man spirals into insanity as a Roman Catholic priest prays for a woman on death row in South Carolina when her final appeal for clemency is turned down by the governor

In these difficult days of Brexit, rows about immigration and terrorist attacks, I aimed to write a breakneck-fast, page-turning thriller that took on societal issues and dealt with them through the course of the action, interjecting humour to give the novels light and shade.

I hope that the novels in the DCI Eve Clay series make connections between times and places, and people who are our neighbours, near, far and wide.
Huge thanks to Mark Roberts for stopping by and sharing this cracking #guestpost with us! Make sure you follow the tour, #bookjunkies and if your interest is piqued, grab a copy of KILLING TIME today!