Woohoo! Thrilled to be hosting Robert Enright's

THE ABSENT MAN

blog tour today with my review of this book! I may have a wee soft spot for #BermudaJones and #Argyle so I'd like to thank the author for inviting me on this tour and providing me with an ARC. Let's find out a little bit more about the author and this book before I share my review!
About the Author
Robert Enright was born and raised in North London and resides in Chesham, Buckinghamshire. Working as a HR System Manager by day, he spends his evenings and weekends writing (or binge watching TV with his fiance).
Robert first self published One by One in March 2016 and saw it published by Britain's Next Best Seller in October 2017.
In early 2018, DOORWAYS will be re-released as an ebook, paperback and audio book under Robert Enright's management. The sequel, THE ABSENT MAN will also be released in early 2018. The third in the series, WORLDS APART, is set for a late 2018 launch. A prequel, titled BERMUDA, is in the works for a 2018 launch also.
For more information about Rob and his upcoming books, then feel free to check him out on social media:
Website – https://www.robertenright.co.uk
Twitter – @REnright_Author
Facebook – https://www.facebook.com/robenrightauthor
About the Book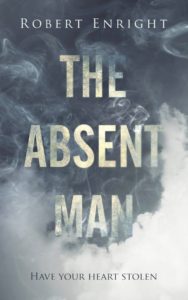 BERMUDA JONES AND ARGYLE ARE BACK IN THE THRILLING SEQUEL TO DOORWAYS
Something is killing…
A woman is found dead in her flat on a freezing night in Glasgow, her heart ripped from her chest. With no signs of a weapon or forced entry. Hours later, her heart is delivered to the Necropolis on the outskirts of town.
Six months after stopping the terrifying Barnaby atop Big Ben, Bermuda finds himself on the hunt for a killer in a city he doesn't know with a police force that doesn't want him. With no links between the victims and the death toll rising, Bermuda has to face a sceptical detective, a seemingly distracted Argyle and an unknown horror that stalks from the shadows.
All in the name of answering one question…
Who is The Absent Man?
The Absent Man is an urban fantasy thriller that revisits The Otherside and will have you on the edge of your seat.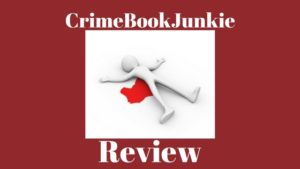 Although our fabulous main character is usually based in London, he is sent to Glasgow for most of this novel. In The Absent Man, the reader is faced with loss, survival, love, self-destruction, the unknown, trust, control, defficult decisions, change and moving forward.
Oooooh- what an opening! Just when you think everything might be ok… BOOM…it sure as hell isn't and we catch a glimpse of one of the OTHERS – well, I did…in my head, that is! #VisualReaders will know exactly what I am talking about. There is some #kickass action from the start when we see our protagonist do what he does best – protecting us mortals from those creatures who like to invade our side! The descriptions were fantastic and the plot unnerving in the best possible way.  I really enjoyed Doorways, but have to say that Mr Enright upped his game with The Absent Man!
Ah, Bermuda Jones – so good to see you back! I love this character. Working for BTCO, we find that Bermuda has changed…or is changing within the storyline but I won't say anymore about that right now. Now I do feel for this character, but I think Bermuda just needs to learn how to let go, at times. This is clearly a struggle for him, but as he has made decisions…he needs to move on. I am such a cold-hearted b*tch, aren't I? I do love his commitment and drive as well as his quirks- Tic Tacs – and can't wait to see how things work out for him in the third book of this series!
Argyle has to be my FAVOURITE character in these novels. Although he is a "Neither", there are so many human qualities about him that I just adore. And YAY – he is developing a sense of humour! By the way, I want a "Retriever" and not the canine kind – what a weapon!
DS Sam McAllister – feisty, troubled and with a killer temper, I thought she was a fabulous addition to the story! Her first meeting with Bermuda was…erm…interesting! HA. Poor Sam, she may like her alcohol a little too much- but she is struggling with something in her personal life, so you eventually let her get away with that….just about. She is confrontational, sassy/sarcastic, and has a bit of an edge to her. On the other-hand, she is vulnerable, angry and loathes herself at times. I have to say, I wouldn't mind seeing her again as I think there is a lot more to this gal!
I definitely want to talk about the baddies/killer – and although we find out fairly early in the story who the killer is – unravelling the motive is done brilliantly so I don't really want to spoil anything.  The previous book (Doorways) history is nicely injected into this story, so you don't necessarily have to read them in order – but to follow the character arc/ story, I would suggest you do.
Would I recommend this book? Ab-so-frigging-lutely! There is enough crime in this series to allow readers of this genre to enjoy – you just have to be able to suspend your belief a bit – and I guarantee you will become a fan!  Follow the rest of the tour to see what others think – but I definitely would advise, you buy your copy now!