Woohoo! I absolutely ADORE Rachel Amphlett and the Detective Kay Hunter series so I am thrilled to host a fantastic #guestpost from the author. First, how about I tell you a little bit about this amazing lady and her latest in the #KayHunter series: CALL TO ARMS.
About The Author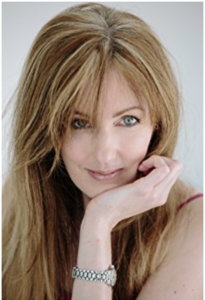 Before turning to writing, Rachel Amphlett played guitar in bands, worked as a TV and film extra, dabbled in radio as a presenter and freelance producer for the BBC, and worked in publishing as a sub-editor and editorial assistant.
She now wields a pen instead of a plectrum and writes crime fiction and spy novels, including the Dan Taylor espionage novels and the Detective Kay Hunter series.
Originally from the UK and currently based in Brisbane, Australia, Rachel cites her writing influences as Michael Connelly, Lee Child, and Robert Ludlum. She's also a huge fan of Peter James, Val McDermid, Angela Marsons, Robert Bryndza, Ken Follett, and Stuart MacBride.
She's a member of International Thriller Writers and the Crime Writers Association, with the Italian foreign rights for her debut novel, White Gold sold to Fanucci Editore's TIMECrime imprint, and the first four books in the Dan Taylor espionage series contracted to Germany's Luzifer Verlag.
Her novels are available in eBook, paperback and audiobook formats from worldwide retailers including Amazon, iBooks, Kobo, and Google Play.
A keen traveller, Rachel holds both EU and Australian passports and can usually be found plotting her next trip two years in advance, usually with a crime fiction festival tacked on for good measure! You can stay in touch with Rachel via her Reader's Group at www.rachelamphlett.com.
About The Book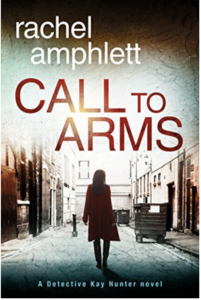 Loyalty has a price.
Kay Hunter has survived a vicious attack at the hands of one of the country's most evil serial killers.
Returning to work after an enforced absence to recover, she discovers she wasn't the only victim of that investigation. DI Devon Sharp remains suspended from duties, and the team is in turmoil.
Determined to prove herself once more and clear his name, Kay undertakes to solve a cold case that links Sharp to his accuser.
But as she gets closer to the truth, she realises her enquiries could do more harm than good.
Torn between protecting her mentor and finding out the truth, the consequences of Kay's enquiries will reach far beyond her new role…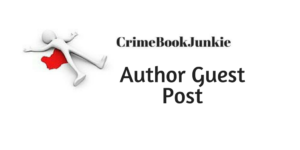 "A sense of place – a Kentish tale"

It's often the case that when a story idea pops into your head, you're little more than a passenger on a wild ride.

This is what happened to me when the idea for a new female-led detective series popped into my head eighteen months ago. I started off by trying to write the first in the series, Scared to Death, in a completely different part of England – and my detective was having none of it.

Every time I tried to create a scene in another location, my character would go and do something or say something that would have me bashing my head against my keyboard in frustration until, in the end, she won.

Luckily, I'm familiar with the locale the series is set in, which is why Detective Kay Hunter is based in Maidstone, Kent.

I lived on the outskirts of Maidstone between 2002 and 2005 before emigrating to Australia, and because we have family and friends in the area, it's meant I've been able to return there every couple of years.

Some things have changed, of course – the centre has been redeveloped in the intervening years, and I discovered a whole new dual carriageway that I really don't recall being there in 2005 (!), but for the most part, familiar surroundings have made writing this series very easy.

I'm learning more and more about the history of the place, too. This is the great part about doing research – you learn more than you need a lot of the time. About five per cent of my research ever makes it into a book, but it's fun finding out why places have certain names, or what industries used to be based in and around the town.

What has changed for me since moving away is that I now view Maidstone through different eyes – that of a tourist. I have to admit, I took for granted how close we were to the countryside when living in Weavering – we used to walk our old dog, Odo, across the railway line and over a field into Bearsted, returning home via a pub (hey, it's traditional English dog walking thing to do – don't judge me!).

I used to work in the town during that time and would sometimes have to walk to work along the A20 – the same route that one of my victims takes on her way home – trust me, I know what it's like walking along there at night when it's raining and cars are splashing through puddles – I've been soaked through plenty of times!

When I'm writing the Kay Hunter series, I'm therefore able to use a mixture of my own memories, trips back to the area, Ordnance Survey maps and Google Earth to create the world within which my characters live and work. I tried to keep the locations as close as possible to real life, but there are a few exceptions to that rule ­– I think that's okay in fiction.

For now, the Kay Hunter series will stay in the Maidstone area, although of course I'll be including a bit of artistic licence around that – but rest assured, there are plenty of locations I've got lined up that will keep Kay and the team very busy for the foreseeable future, and it gives me a great excuse when I'm next back in the area to walk around and seek out new areas for story ideas!
Wooohoo! Absolutely loved that! Thanks so much, Rachel for dropping by my blog and sharing that fantastic piece with me!  Make sure you grab your copy of Call To Arms (out March 11th but available for pre order), #bookjunkies! In fact, catch up with the series, it's fab!