Hey #bookjunkies! It's been awhile, but I've popped back to share some #coverlove with two of my favourite bloggers: Chapter in my Life and Grab This Book  so make sure you pop by their awesome blogs to say hello too!
??? I am absolutely thrilled to bits to be taking part in the cover reveal for the ever so awesome Douglas Skelton and his next publication, The Janus Run! I was lucky enough to get a wee look in on this book and I can tell you, it is definitely one you won't want to miss out on!  So a little bit about Mr Skelton first and then about the book before we do that all important..reveal! ?
About the Author
 
Douglas Skelton has published 11 books on true crime and history. He has been a bank clerk, tax officer, shelf stacker, meat porter, taxi driver (for two days), wine waiter (for two hours), reporter, investigator and editor.
His first thriller BLOOD CITY was published by Luath Press in 2013.
The gritty thriller was the first in a quartet set on the tough streets of Glasgow from 1980 onwards. It was followed by CROW BAIT, DEVIL'S KNOCK and finally OPEN WOUNDS, which was longlisted for the first McIlvanney Prize for Scottish Crime Book of the Year.
The first Dominic Queste thriller, THE DEAD DON'T BOOGIE, and second, TAG – YOU'RE DEAD, are now available from Contraband.
About the Book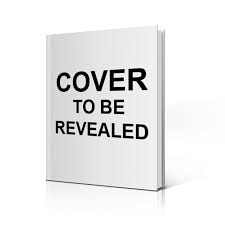 The Janus Run
By Douglas Skelton
'A bullet doesn't know good from evil, right from wrong. A bullet only knows how to kill. I was a bullet…'
For Cole Lang, the past was buried. A successful advertising executive, he has put one horrific marriage behind him but ahead was a new life with corporate lawyer Gina Scolari.
But then someone murders Gina. In his bed.
Big mistake.
They thought he was just a white collar pushover but they were wrong. He has secrets.
Gina had secrets, too, and one of them may have got her killed.
Was it because of her father, Tony Falcone, a former Mafioso who turned rat?
Or was it something else? Something from Cole's past, from his days with Janus, a group so shadowy only those in the highest echelons of government know of its existence.
In the frame and on the run from the dogged cop Rosie Santoro and US Marshal TP McDonough, Cole must tap into old skill in order to survive.
But those old skills are rusty and that could prove lethal.
He forges an uneasy alliance with Falcone, who seeks revenge for his daughter's death.
Falcone has baggage of his own, mistakes in his past he must address if they are to survive. Not the least is the Marino family, out for blood.
They have the law, the feds and the mob on their tail as they dodge bullets and bodies across the Five Boroughs.
Meanwhile, someone else is tying off loose ends. Is it Nicky 'The Juke' Bruno, the Marino's cold-hearted enforcer? Or is the chilling professional killer Mister Jinks responsible?
And all the while, Janus watches and waits.
How freakin' amazing does that sound!! Ok…I'm calming down … shall we have a look at the cover then for this #badboy?
You ready?
Deep breaths…
#Bookjunkies …feast your eyes on THIS!
Wowsers! Love it!! The Janus Run is not out until September, but you've had a sneak peek ? at what you need to look out for so YAY! I can't wait to read the whole book now …
Huge thanks to one of my *faves*-  Douglas Skelton for asking me to take part in this reveal. Happy Easter folks … and as always, Happy Reading! ?