Morning #bookjunkies! Although I won't normally introduce the FABULOUS
BookAddictShaun's

reviews in future – today is special. A huge welcome to Shaun who is sharing is first review on my blog and it's a belter! Grab the drink of your choice, kick back and enjoy Shaun's thoughts on Caroline Mitchell's Silent Victim!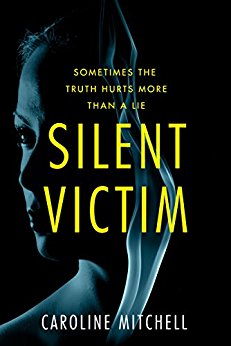 Emma's darkest secrets are buried in the past. But the truth can't stay hidden for long.
Emma is a loving wife, a devoted mother…and an involuntary killer. For years she's been hiding the dead body of the teacher who seduced her as a teen.
It's a secret that might have stayed buried if only her life had been less perfect. A promotion for Emma's husband, Alex, means they can finally move to a bigger home with their young son. But with a buyer lined up for their old house, Emma can't leave without destroying every last trace of her final revenge…
Returning to the shallow grave in the garden, she finds it empty. The body is gone.
Panicked, Emma confesses to her husband. But this is only the beginning. Soon, Alex will discover things about her he'll wish he'd learned sooner. And others he'll long to forget.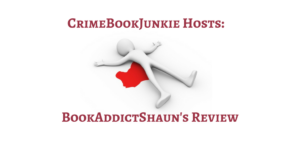 Silent Victim is the first psychological thriller I have read by Caroline Mitchell and I absolutely loved it. It became one of those books that consumed me as I read it, and was that addictive that I had to also download it to my Kindle for iPhone app so I could read it when I was away from my Kindle. I love books that stay in your thoughts all day long, I was thinking about these characters even when I wasn't reading the book.
One of the things I loved about Silent Victim was the setting. It was only when I was reading somebody else's review not long after I started the book and they mentioned wanting to visit Mersea that I Googled it and saw that it is indeed a real place. How naive am I? With a lot of psychological thrillers taking place in fictional settings I had no idea this was real, but it's now become somewhere that I would love to visit. I like the idea of the tide cutting me off from the world and being with my books however I wouldn't want to be cut off with any of the characters from this story (well, they aren't all bad). Caroline utilises this setting to full effect and it makes for some suspenseful and dramatic scenes throughout, particularly as the story draws to a close.
Characterisation is brilliant here and Caroline's background and knowledge of what she writes about really shines through. There's a powerful and emotive message to be taken from the story by the end of it. Everything else removed it's essentially a story about how a young girl is groomed by her teacher and the effect that has on her throughout her adult life. What I most enjoyed was how Caroline expertly kept me guessing. Was Luke all that bad? What did Emma have to hide? Could Emma be trusted? Even as we read chapters alternating between past and present, I felt so uneasy at times that I just did not know what to think, who to trust, and what to believe. The grooming story is incredibly believable, and it really played with my mind the way my opinions kept changing as we learnt more about these characters. One of the twists revealed near the end I did work out beforehand however it didn't detract from my enjoyment of the story.
Now, there were a few issues that I can't elaborate on without stepping into serious spoiler territory but I began to seriously dislike Emma. As a character she soon started to not make a lot of sense, and her actions I felt didn't really reflect the person I had come to see her as. She's not trustworthy, she becomes unlikeable and I was disappointed at where the story ended for her and her husband. I spent much of the book liking Alex but was disappointed with where his part in the story went. I think this was mostly because I was thinking about how I would react in a similar situation and forgiveness and is not really something I do a lot of. Ordinarily I would mark a book down because of disliking the ending but it's all subjective. On the whole this is a brilliant book which kept me guessing right up until the very end and it's a real thought-provoking book too. After all, maybe Emma is meant to be an unlikeable character and the decisions she makes in this book reflect her true, hidden personality? With so much to be taken from and discussed about with this story it's definitely a psychological thriller that I have no hesitation in recommending and I look forward to reading Witness by Caroline in the very near future to hopefully read another fantastic psychological thriller.