Today BookAddictShaun is taking part in Casey Kelleher's blog blitz for THE BROKEN. First a little about this fantastic author and a book that is easily up there with the likes of Martina Cole, Mandasue Heller and Kimberley Chambers. Scroll down and read Shaun's thoughts on this gritty, edgy gangland read!
Happy Publication Day, Casey! ??
About The Author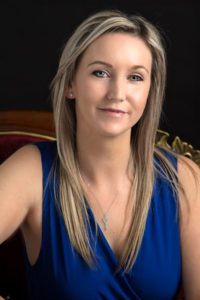 Born in Cuckfield, West Sussex, Casey Kelleher grew up as an avid reader and a huge fan of author Martina Cole.
Whilst working as a beauty therapist and bringing up her three children together with her husband, Casey penned her debut novel Rotten to the Core. Its success meant that she could give up her day job and concentrate on writing full time.
She has since published Rise and Fall, Heartless, Bad Blood, The Taken, The Promise, The Bretrayed and her latest release, The Broken is due for publication on the 22nd of February 2018.
For all news and updates:
About the Book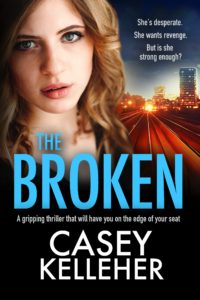 They took her dad, but she won't let them take her.
Nancy Byrne was the apple of her daddy's eye. He might have been one of the most-feared gangsters in London, yet Jimmy Byrne idolised his little Nancy. But now Jimmy is dead, gunned down in cold blood – and Nancy vows to avenge his death.
She's only twenty years old, but as the new head of the ruthless Byrne gang, running a lucrative world of drugs, sex and violence, she's in over her head. Keeping her family together while her beloved grandma falls apart and her brother Daniel goes off the rails forces Nancy to grow up – fast.
But while Nancy takes the men on at their own game, there's a greater danger hiding on the dark streets. Jimmy's killer is on her trail – and will stop at nothing to shut her up.
Blood might be thicker than water, but soon, Nancy realises she can't trust anyone. Not even her own family.
Especially her own family.
A gritty, gripping read full of shocking thrills and suspense – readers of Mandasue Heller, Martina Cole and Jessie Keane will be addicted until the very last page.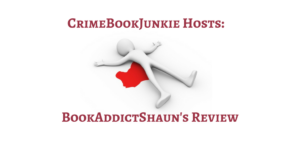 I absolutely love Casey Kelleher's books and with her past few releases she has become one of the best gangland crime writers out there. I had The Broken read in less than a day because I became so consumed by this story. It is in incredibly difficult for me to choose a favourite book of Casey's, but in terms of being gripped by a story then The Broken has to be one of her best.

I highly recommend reading The Betrayed before picking up this book because not only was that in itself a fantastic read, it allows the reader to understand these characters more and also know everything that has happened in their pasts and I feel it will make readers enjoy The Broken more. I can't say too much about the story except to say that the focus is on the children of the murdered gangster, Jimmy Byrne. Nancy finds herself in charge of her father's criminal enterprises, and her brother Daniel is less than happy about that. Even I could never have predicted just what a rollercoaster ride of a read would ensue after a chilling opening to the story.

What I've always said about Casey is she is not afraid to write about all the negative aspects of human life. This story contains so many hateful characters, each out for themselves and what they can get. It's shocking in places just where the story goes with underage drug taking, brutal murders, revenge plans and untold twists and turns, and it's all just amazing. Whilst the focus is on Nancy taking over her father's empire, the story actually features a whole cast of characters connected to the Byrne family. As the story progresses so much happens to these characters that I couldn't read quick enough to see how it would all conclude. I often wondered just whether Nancy was up to the job of becoming a ruthless gangster, and you'll have to read the book to find out just how ruthless she actually is. Whilst there were no characters that I could relate to as such, I was able to empathise with one or two of them and felt genuine emotions of disbelief, anger and sadness as I read. Fiction books that make me feel real emotion show that an author has done a really good job of telling a story because I become so caught up in it that the characters and stories feel like real life.

As I neared the end of The Broken I didn't want the story to end, I could've read on and on. As the book took place in 2003 I was hoping for a cliffhanger ending and that's exactly what we got. I won't say my jaw dropped but it did still surprise me because I didn't see it coming and I really hope that Casey's next book is a continuation of the Byrne family because there's so much left to explore with this dysfunctional family and all of those connected to them and I simply cannot wait to see what Casey comes up with next. She is a truly phenomenal author who is yet to deliver a bad book and she's currently at the top of her game and one of this genres most exciting authors. I also like the fact that with each book she is offering something different. Too many authors in this genre rely on rehashing the same stories over and over, but having read all but two of Casey's books, I can easily distinguish them all and they all contain original and memorable stories and characters. If you are yet to read one of Casey's books and enjoy authors like Kimberley Chambers and Jessie Keane, then you need to read Casey's books ASAP. I am now eagerly counting down the days until the next one.
Make sure to follow the rest of the tour here: