Today I am hosting

J.C.Macek III

's

CARGO

blog blitz with a fantastic #guestpost from the author. My thanks to

Sarah Hardy

– publicist extraordinaire – for asking me to take part! First though, a bit about the book and the author:
About The Book
Over the years Anthony Peterson has amassed a fortune, numerous properties, a trophy wife and a reputation for ruthless business dealings. He is a man who is used to getting his own way.
But when Peterson wakes to find himself locked in a metal shipping container, with only a cell phone and twenty-four hours of air left, he begins to unravel.
Desperate to escape Peterson soon learns that there is more to the container than he first realised. And when the kidnappers call and demand ten million dollars, while threatening to murder and rape his beautiful wife if he doesn't comply, Peterson must fight to meet their impossible terms or face being left to die alone in the darkness.
Why has Peterson been targeted?
Who are those responsible for his kidnap?
And will Peterson make out of the container alive?
Cargo is an edge of your seat thriller about the choices we make.
About The Author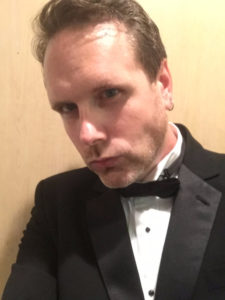 He began writing at a very young age and launched his professional writing career after graduating from Louisiana State University with a BA in English Literature.
His first noteworthy professional writing was in the world of entertainment journalism. He became a movie, TV, book and music reviewer which soon expanded to film history columns and celebrity interviews. Over the years, J.C. has become known in his professional life for interviewing bands such as The Cult, Judas Priest, Faith No More, The Zombies, Bad Religion's Greg Graffin, Aerosmith's Joe Perry, Queens of the Stone Age's Nick Oliveri and KMFDM.
After writing literally thousands of articles, columns, reviews and interviews for multiple print and online magazines, J.C. published his first novel Seven Days to Die: A Jake Slater Mystery in 2016. He followed this success in 2017 with a collection of short stories and novellas entitled The Pretty Good and Pretty Representative Stories of J.C. Maçek III. This collection continues the hardboiled detective saga of Jake Slater with the new novella The Pestilence of Spring: A Jake Slater Mystery.
J.C. is also an actor, musician, director and film producer. His most recent film is [Cargo], produced by J.C. and written and directed by James Dylan. As producer, J.C. also took the commission to write the novelization to [Cargo] which has been published by Bloodhound Books.
J.C. lives in Southern California with his wife, daughters and a veritable zoo full of pets. He is currently working on more Jake Slater crime novels starting with the thriller Hard Core and is looking to expand the mythos of [Cargo].
Links: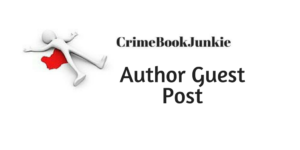 [Cargo]: Who Is Anthony Peterson?
In early 2012 director James Dylan and I were discussing possible projects for actor Ron Thompson. Ron Thompson is best known for his role in Ralph Bakshi's epic rotoscoped film American Pop (1981) in which he plays two characters, Tony and the grownup version of Tony's son Pete. As we discussed the possible projects a placeholder character name I often threw in was the moniker "Anthony Peterson" in tribute to Thompson's dual roles. The name stuck and the central character of the film and novel [Cargo] was officially dubbed "Anthony Peterson".
But who is Anthony Peterson? If Anthony Peterson could have evolved into many versions in multiple projects who is this character that we ultimately meet in [Cargo]? Well, Anthony Peterson is not Ron Thompson. Nor is he quite Tony or Pete.
Anthony Peterson is a man who wakes up one morning on the floor of an empty shipping container, locked in with nothing to link him to the outside world but a cheap drugstore cellular phone. His kidnappers brutally demand a ransom ten million American dollars for his release and the release of Peterson's beloved wife Susan. Should Peterson fail to meet these demands Susan is to be tortured and killed and Anthony is to die much more slowly and painfully.
How did Anthony Peterson find himself in this mess? After all, Anthony Peterson is an honest businessman, isn't he?
Anthony Peterson is a man of multiple layers. On the surface, Anthony Peterson is a family man with two adult children, a beautiful trophy wife and business associates who would do just about anything for him. He runs a series of successful businesses and has the reputation of a winner in business and in life. But just under the surface is a man who wins at business by cutting the corners he needs to cut to maintain his image and his money.
A quick glance over Peterson's shoulder gives us glimpses of the many enemies he has made over the years. Some of these enemies have lived long enough to hate Anthony Peterson. Others have proven to be far less fortunate. As Peterson's plight becomes more perilous he seems to detect something personal in the kidnapper's tone. The once overconfident Anthony Peterson is, perhaps for the first time in his long life, not completely in control. As his past comes back to haunt him, Peterson finds himself no longer the boss, no longer the shot caller, no longer the king of the hill. Instead, Peterson finds himself little more than cargo.
Anthony Peterson is also a survivor, the man who has convinced himself that he can win at anything given the right strategy. When charm, salesmanship, bartering and bargaining seem to fail, Peterson is forced to use every skill he has to stay alive and win the terrible and bloody game of death he has found himself in. The major question becomes if Peterson does survive, how much of him will remain?
Anthony Peterson is also the sum of his parts. Unfortunately it seems that every one of these parts wants a piece of him. His adult children seem to be tied to him only for the money. His ex-wife despises him and has no qualms about betraying him. His business associates soon prove to want a piece of the action for themselves. Would his trophy wife really remain with him without all of his millions? If these are all of the parts of Anthony Peterson then what is left of Anthony Peterson when each part of him takes their share?
Most terrifying for Anthony Peterson (though I daresay tantalizing for the reader) is the ever-present question of who might be behind this terror. If his coworkers, family and friends are as bloodthirsty and money hungry as the kidnappers, Peterson much face the very real possibility that one or more of those close to him may be in on or even behind this great terror in his life. Just who from his past or present is capable of such a nightmare scenario?
As Peterson's only window to the outside world is what he hears through his telephone, the entire world is temporarily rendered cave shadows for Peterson. Could his entire reality be faked? And if Anthony Peterson's very reality could be in doubt, what is left of him?
In my creation of the novel version of [Cargo] the voice of Ron Thompson informed the characterization of Anthony Peterson that I developed from the original screenplay. Ironically this was especially valuable as Ron Thompson is not at all like Anthony Peterson in real life. Ron is a veteran actor and gentleman who is not the sort of person one could describe as "cutthroat". In his discovery of the dark side of the character, Ron Thompson helped to bring out the many layers of Anthony Peterson from the surface to the depths. It was my job to provide the textual bridges between each layer and to truly explore the amalgam that is [Cargo]'s main character. In short, who is Anthony Peterson really? You might not know for sure until well after you have read the last page.
Thanks so much for this fabulous #guestpost! Although today is the last stop, make sure you check out the tour / reviews, #bookjunkies and if this post piques your interest, grab a copy of the book from amazon!