Woohoo! It looks like Rob Sinclair's RYKER is back and so is my guest reviewer Claire Knight as she hosts a stop on The Silver Wolf blog blitz! First though, let's find out a bit more about the author and the latest in the Ryker series!
About The Author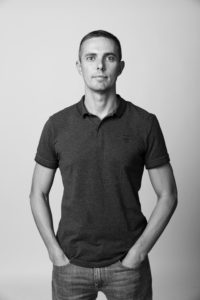 Rob is the author of the critically acclaimed and bestselling Enemy series and James Ryker series of espionage thrillers. His books have sold over half a million copies to date with many reviewers and readers having likened Rob's work to authors at the very top of the genre, including Lee Child and Vince Flynn.
​
Rob began writing in 2009 following a promise to his wife, an avid reader, that he could pen a 'can't put down' thriller. He worked for nearly 13 years for a global accounting firm after graduating from The University of Nottingham in 2002, specialising in forensic fraud investigations at both national and international levels. Rob now writes full time.
Originally from the North East of England, Rob has lived and worked in a number of fast paced cities, including New York, and is now settled in the West Midlands with his wife and young sons.
About The Book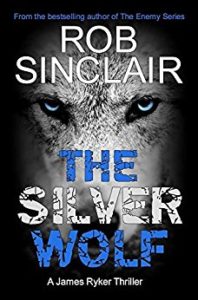 Ryker wants blood, and one way or another he'll get it…
Still tormented by the disappearance of his wife, ex-intelligence agent James Ryker sets out on a personal mission of revenge, prepared to go to any lengths in search of the truth.
The trail takes him from the crystal waters of Mexico's Caribbean coast, back to a place he thought he would never set foot again – his country of birth, England. But there he discovers more than even he bargained for. Stumbling across a terrorist attack targeted against his old employers – the secretive Joint Intelligence Agency -the faint clues to many events in his recent past are all seemingly linked to one mysterious character; The Silver Wolf.
But just who is the Silver Wolf, and why is he hell bent on punishing not just Ryker, but his closest allies at the JIA too?
Has Ryker finally met his match?
The Silver Wolf is a globe-trotting thriller that sees James Ryker at his hard-nosed best as he fights the ghosts of his past. As skilled as Jason Bourne, as no-nonsense as Jack Reacher, James Ryker delivers in another heart-pounding thriller.
Claire's Rating: 4.5 ⭐️'s
Claire's Review:
If you've read my previous reviews for Rob Sinclair's Carl Logan / James Ryker books, you'll know I have a wee (OK rather large) crush on our hero. He is a man on a mission and I love his passion and tenacity! He is my total action man!!
The Silver Wolf sees Ryker chasing the globe trying exact his own version of justice. I have come this far with Rob Sinclair's action man, I was praying he would find some peace for his tortured soul. This time he's up against ghosts and spooks. He's chasing shadows in the only way he can!
Spy / action thrillers are not normally my bag but Rob Sinclair's writing and characterisation of Ryker has totally captured my imagination since I started this journey with the secret agent back in Dance with the Enemy. Each time I finish a Ryker story, I want more! I can not wait for the next instalment!
If you haven't read the previous Ryker novels, The Red Cobra and The Black Hornet, I highly recommend you read them before embarking on The Silver Wolf. There is some background given in this action packed thriller but to fully appreciate why Ryker is doing what he's doing, you really need to know the full extent!
Many thanks to Bloodhound Books for my advanced copy of The Silver Wolf and to the amazing Sarah Hardy for inviting me on the blog tour! And a big #actionman salute to Noelle for letting me host one of the #Crimebookjunkie stops on the blog tour.
Hmmmm…an #actionman salute? ? Ok, I'll take it! Thanks to Claire for this fab review! Pop over to amazon, grab your copy of The Silver Wolf and make sure you pop back on November 22nd when I have a fantabulous #guestauthorpost to share for my stop on this tour!