Super excited to be sharing a guest post from author Peter F Bartram for my stop on the Front Page Murder blog tour today! How about we find out a bit more about the author and his book first!
About The Author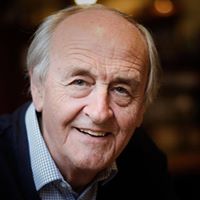 Peter Bartram brings years of experience as a journalist to his Crampton of the Chronicle crime mystery series, which features Colin Crampton, crime correspondent of the 1960s fictional newspaper the Brighton Evening Chronicle. Peter began his career as a reporter on a real-life local newspaper not far from Brighton. Then he worked as a journalist and newspaper editor in London before becoming freelance. He has done most things in journalism from door-stepping for quotes to writing serious editorials. He's pursued stories in locations as diverse as 700 feet down a coal mine and Buckingham Palace. Peter's "Swinging Sixties" murder mysteries combine clue-solving with comedy – the laughs are never far from the action. Other books in the series, which has already logged more than 100 5-star reviews on Amazon, include Headline Murder and Stop Press Murder.
About the Book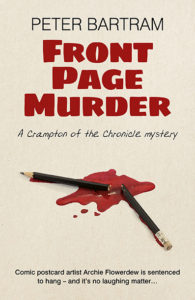 A Crampton of the Chronicle mystery
It's December 1963 and Archie Flowerdew is sitting in a cell at Wandsworth Prison waiting to be hanged. On Christmas Eve. It's not exactly how he planned to spend the festive season. But, then, Archie was found guilty of murdering fellow comic postcard artist Percy Despart.
It seems there's nothing that can stop Archie's neck being wrung like a turkey's. Except that his niece Tammy is convinced Archie is innocent. She's determined he will sit down on Christmas Day to tuck into the plum pudding. She persuades Brighton Evening Chronicle crime reporter Colin Crampton to take up the case.
But Colin has problems of his own. First, that good turn he did to help out Chronicle sub-editor Barry Hobhouse has come back to bite him on the bum. Then Beatrice "the Widow" Gribble, Colin's trouble-prone landlady, needs him to sort out her latest faux pas – she's accidentally sent a Christmas card to her local butcher suggesting she's available for hot sex. And that's before Brighton cops clap Colin and girlfriend Shirley Goldsmith in jail on the charge of harbouring a fugitive from justice.
And, anyway, the more Colin investigates Archie's case, the more it looks like he is guilty… Pick up the third full-length novel in the Crampton of the Chronicle mystery series to get you in the mood for a murderous Christmas!
Front Page Murder e-book is on special offer until the end of December for 99p/99c
For readers who want to start the series at the beginning, there's a deal which includes Headline Murder, Stop Press Murder and Front Page Murder in e-book formats for £4.97/$4.97. This offer also closes on 31 December.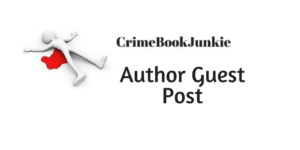 THE 12 CRIMES OF CHRISTMAS
By Peter Bartram
When I was a newspaper reporter, we always dreaded Christmas in the newsroom.
Partly, that was because a newspaper never sleeps. There always has to be someone on duty in case a big story breaks. Nobody liked the Christmas Day shift. But partly, it was because our news editor would always be pressing us for crime stories with a Yuletide theme.
The old favourite would be the presents stolen by a burglar from under the Christmas tree. It would be a great seasonal story – but it did rather rely on the burglar!
I remember one year a family with several children had all their presents nicked a few days before the big day. We ran the story – and were deluged with presents being brought into the office by the paper's big-hearted readers.
That was the perfect Christmas crime story because it had a happy ending. Not all of them do. In fact, very few do. As a result, we often struggled to find stories that fitted the bill and that would please out news editor.
Years later, I read of a crime prosecutor who'd compiled a list of the most common crimes at Christmas. He'd called them "the 12 crimes of Christmas". We could have done with that list in the newsroom when we were scratching around for a seasonal story.
The Christmas season may be festive, but the 12 crimes aren't. Some you'd expect such as drink driving. And there's more car theft to go with it.
Merrymakers with too much Christmas spirit inside them may cause public disorder. Or worse, too much booze brings out anger – and ends in a punch-up. But drunks are also targets – for street robbery.
According to the crime prosecutor, there is also a nasty dark side to Christmas crime. There's an increase in domestic abuse – mainly because some people spend more time getting on one another's nerves over the long holiday. And, very worryingly, more sexual assaults, some fuelled by too much drink.
And because Christmas is the time when they like to be with loved ones, there's an increase in harassment and stalking. That's all down to people who want to revive relationships that have been broken off by one partner.
Christmas may be the season for giving. But for the criminal classes, it's also the season of taking. There is an increase in burglary – with those presents under the tree a prime target. And with more goodies that usual in the shops, it's no surprise there's a rise in shoplifting.
Christmas is also the season for fraudsters – in the streets and in cyberspace – because merrymakers are in a happy a mood and off-guard.
Finally, what about a celebration with a dinner at a restaurant or a few drinks in a bar? And what about not paying for them? More people do a runner during the festive season.
Thankfully, murder doesn't feature on the prosecutor's list of the 12 crimes of Christmas. But that hasn't stopped me. There's a seasonal murder or two in my latest Crampton of the Chronicle cozy mystery, Front Page Murder.
So perhaps that makes 13 crimes of Christmas. And, after all, 13 is an unlucky number – especially for the killer's victims.
Happy Christmas!
Thanks so much, Peter for the fabulous & interesting post on the 12 Crimes of Christmas! As an ex- Senior Probation Officer, this post rang particularly true – thankfully this will be the FIRST Christmas in 18 years that I won't have to worry about what the deviants my teams & I used to manage are up too! ?? Cosy up to Christmas this year with Peter Bartram's book via the link below: