Happy HUMP day, peeps! Today my guest reviewer Claire Knight is hosting Alex Kane's debut psychological thriller Chasing the Traveller blog tour! I LOVED this book and kicked off the tour on publication day – you can read my full review HERE. First though, before we get to Claire's awesome review, here is a bit about Alex and this book!
About The Author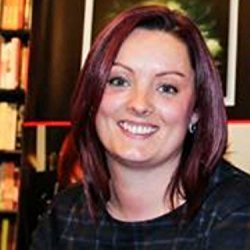 Alex Kane is from Glasgow and writes psychological thrillers. Her newest novel, set to be released late 2017 is set in several towns and villages in and around Glasgow, most of which she is familiar with. She loves to read whenever she can and her favourite genre is psychological thriller and crime. She loves something that will get under her skin and make her think about the story long after she has finished it. Inspirations are BA Paris, Lisa Hall and Paula Hawkins. Alex is currently working on her new novel.
About the Book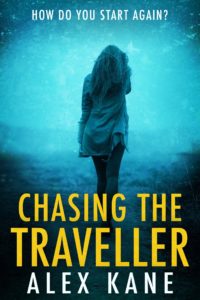 'I've fled from my husband and the only life I've ever known. I'm terrified that if he finds me, I'll never find myself.'
Kat is trapped in a world she has never felt like she belonged. As a traveller, she has always felt lost, especially since the death of her parents in a fire when she was fourteen years old. The Denton family take Kat on as their own and she falls in love with teenage tearaway, Jimmy Denton. His charm soon wears off and Kat finds herself married to a controlling and violent thug.
Sixteen years later, Kat decides enough is enough and finds herself plotting her escape from a lifetime of abuse.
Stripped of her personality, Kat has no idea how to start again. An unlikely source otherwise known as Ellie Denton, shows Kat that she is not alone in her fears and plots to escape with her, where they will face new challenges together.
Kat and Ellie Denton begin their venture into the world of normality, where they will meet new people and build new lives. But Kat still feels like she has a lot of digging to do about her parents past and when she seeks the location of an address on the back of a family photograph, Kat will begin to discover her family's past and a revelation that will lead Kat back to the traveller site she had been so desperate to escape from.
Will she find the answers she is looking for, or will she fall prey to the violent Jimmy Denton once more?
Claire's Rating: 4/5
⭐️⭐️⭐️⭐️
Claire's Review: 
It's not often you come across a book that is based around the traveller community; from what I know, it's quite a private community. So I started this with slight apprehension, would the author pull of the authenticity of a fairground backdrop? The answer to that is for me….yes!!! The parts set in the traveller camp described the setting to ignite your imagination and transport you there.
I really felt for Kat. Stuck in a relationship, suffering daily abuse from a man who professes his love. Abuse dished out for any reason, even ones out of her control; the looks from the visitors to the fair, the guy who keeps coming back. The author really created an atmosphere of terror from the start. Kat's fear was real, I was walking the permanent eggshells with her. And even when she does escape, the paranoia that she'll be found! I was scared for her!
Despite Noelle singing the author's praises for some time, this is the first book I've read by her and I have slapped myself for not reading her books before. This is one hell of a domestic thriller! I was on tenterhooks throughout!! I will have to start reading the Patrick McLaughlin books before long!
Big thanks to the author for my early copy of Chasing The Traveller and for inviting me on the blog tour. And a #candyfloss thank you to Noelle for letting me host the second #Crimebookjunkie stop on the blog tour!
Whoop! Whoop! Thanks for your awesome review Claire and happy to share my blog so you can host a tour ?? If Claire's review has you wanting more, click the book below or make your way to amazon and grab a copy today!