I'm super excited today to be hosting Sam Carrington's BAD SISTER blog tour with a fabulous guest post about characters! Eeeeeeek! My FAVOURITE topic!!  So first, let's find out a bit more about the lovely Sam Carrington, her book and then have a read of the guest post! Woohoo!
About The Author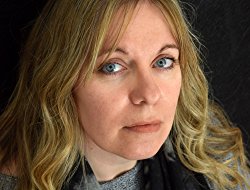 Sam Carrington lives in Devon with her husband and three children. She worked for the NHS for fifteen years, during which time she qualified as a nurse. Following the completion of a psychology degree she went to work for the prison service as an Offending Behaviour Programme Facilitator. Her experiences within this field inspired her writing. She left the service to spend time with her family and to follow her dream of being a novelist. SAVING SOPHIE, her debut psychological thriller, published in September 2016. It became a Kindle eBook bestseller, with the paperback hitting The Bookseller Heatseeker chart at #8. Sam was named an Amazon Rising Star of 2016. Her next psychological thriller, BAD SISTER, publishes in October 2017 in ebook and December in paperback.
About The Book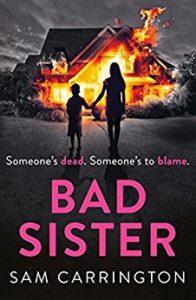 Then
When flames rip through their family home, only teenager Stephanie and her younger brother escape unhurt. Brett always liked to play with fire, but now their dad is dead and someone has to pay the price.
Now
Psychologist Connie Summers wants to help Stephanie rebuild her life. She has a new name, a young son and everything to live for. But when Stephanie receives a letter from someone she'd hoped would never find her, Connie is forced to question what really happened that night. But some truths are better left alone . . .
Gripping, tense and impossible to put down, Bad Sister will have fans of Sue Fortin, B.A. Paris and Linda Green hooked until the final page.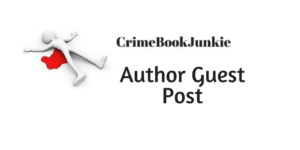 Sam Carrington – How I create my characters.
For Bad Sister I'd had my main character, psychologist Connie Summers, running around in my head for a while – probably two months prior to beginning writing. I knew I wanted someone who could be a recurring character so I had to make her interesting and complex with a great backstory. I wrote some notes about her, then made up a character sheet, which I do for all my characters.
On this sheet I have boxes for: bio, physical description, relevant backstory, goals/motivations, what their flaws are and also their strong points. I will also add in bits about their likes and dislikes. Some of this information won't ever find its way into the novel, but it helps me get to know the character and brings them to life in my mind.
For Connie, I knew she was going to be in her mid-30s. This fitted with where I wanted her to be in her life, both personally and professionally. Her backstory came first, before I considered the plot and how she was going to interact within the story. This felt important as I wanted the plot to develop through Connie's past. A defining moment in Connie's life was going to be the catalyst for not only her story, but for the other characters in the novel too.
Due to having DI Lindsay Wade and DS Charlie Mack (just known as Mack in the novels) in Saving Sophie, I wanted to bring them back for Bad Sister. I was always considering them as recurring characters, but it was in part due to the wonderful feedback I received from readers about Lindsay Wade that I decided to give her a bigger part in Bad Sister. I had given her a backstory too for Saving Sophie, but less so for Mack. Therefore, I needed to develop Mack's character and make him more three-dimensional. I did this by showing a different side to him than we've seen so far. I think we get inside Mack's head more in Bad Sister.
I visualise my characters while I write, and 'see' them in the action – it's like watching a film in my head! When I first create them, I give them their physical attributes then search online for people (mostly actors) that match the list as closely as possible. I print off the pictures and pin them to my cork board alongside their character sheet. I love doing this – I have quite a cast!
I really feel I've got to know Lindsay and Mack over the course of my first two novels. Now Connie has been created I know she is going to be added to the 'family' – so they will all make an appearance in the next novel!
Love that! Thank you so much, Sam! I have Bad Sister near the top of my TBR pile so #WatchThisSpace for a review!