My thanks to Kelly Lacey of LOVE BOOKS GROUP for asking me to take part in the Cover Reveal Blitz for SHADOWS by Jackie McLean! SHADOWS will be published on the 14th of October by ThunderPoint Publishing Ltd.  How about we find out a little about the author and this book before I reveal the all important cover? Ok then, #LetsDoThis! 
About The Author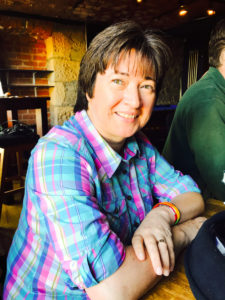 Jackie lives in Glasgow with her partner Allison and their dog Loopy. She has a varied background, including being a government economist, a political lobbyist, and running a pet shop. She is in and out of prison a lot (in her current job with social work services). Toxic is her first crime novel, introducing DI Donna Davenport, and was shortlisted in the Yeovil Literary Prize before publication by ThunderPoint Publishing Ltd. The sequel, Shadows, is about to be published, and she has begun work on the third book in the DI Davenport series (Run). She runs Get Writing Glasgow, which is a kind of weight watchers for writers, hosted by the Waterstones at Braehead.
https://www.facebook.com/WriterJackie/
Twitter @JackieJamxx
About The Book
A body washed up on Arbroath beach echoes a previous murder. Now a third woman is missing. For DI Donna and her new team, it's personal.
When DI Donna Davenport is called out to investigate a body washed up on Arbroath beach, it looks like a routine murder inquiry. However, it doesn't take long before it begins to take on a more sinister shape.  There are similarities with a previous murder, and now a woman who is connected with them goes missing.   For Donna, these events become personal, and added to the feeling that she's being watched, she is convinced that Jonas Evanton has returned to seek his revenge on her for his downfall.  Fearing they may be looking for a serial killer, the trail leads Donna and her new team in an unexpected direction.  Because it's not a serial killer – it's worse.
Moving from Dundee to the south coast of Turkey and the Syrian border, this is a fast-paced novel about those who live their lives in the shadows and those who would exploit them.
"Not for the first time, Donna found herself wondering how the hell she had ended up in a situation like this."
Oooooooh! Intrigued? Well how about we check out the cover…..
You sure you're ready for this? 
Ok then….here it is….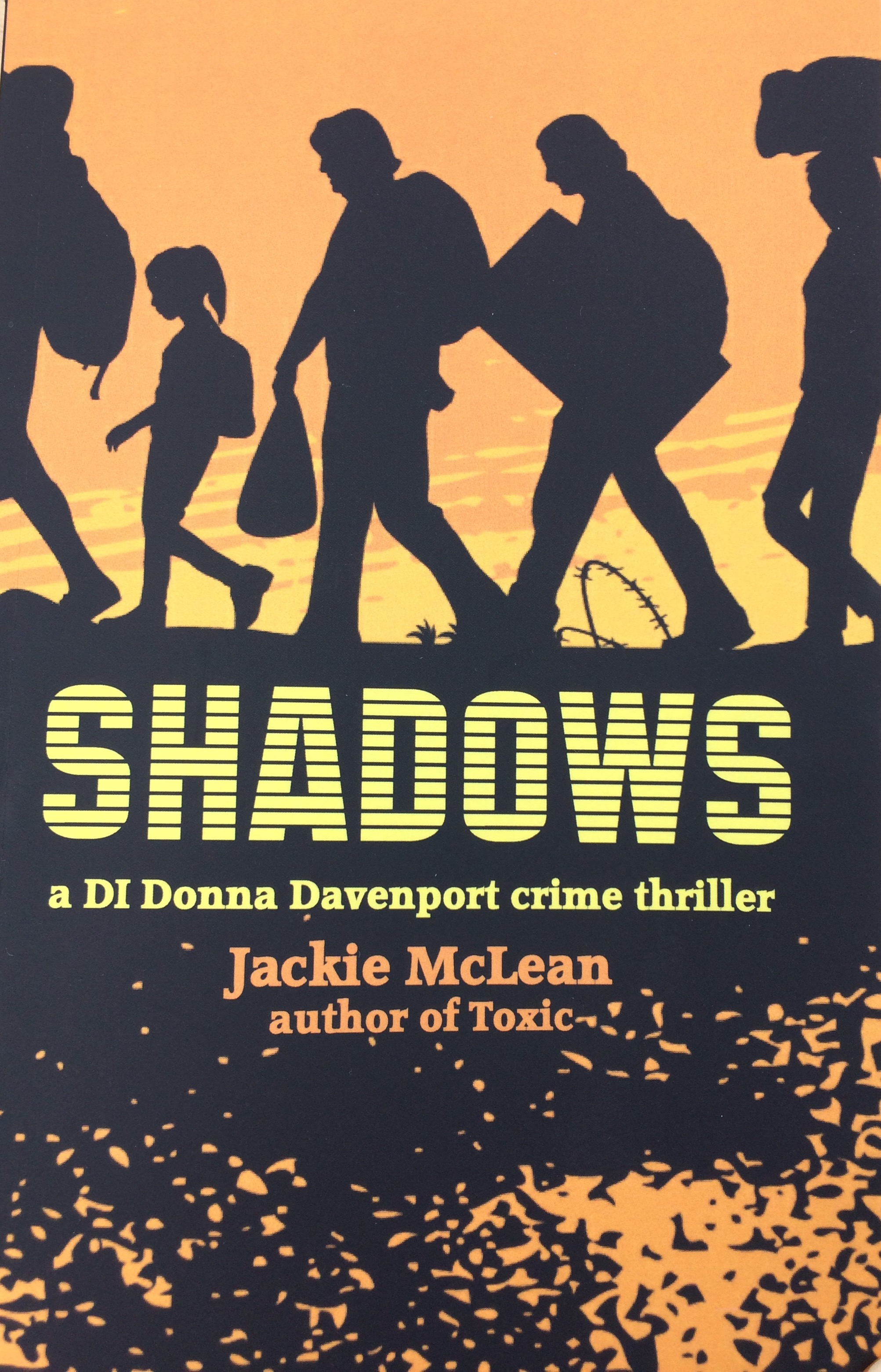 Woohoo!!  So there you have it! Thanks for stopping by, #bookjunkies!