Hi all!  Big *thanks* to the awesome Sarah Hardy for asking me to take part in Liz Mistry's UNTAINTED BLOOD blog tour today! I have a fantastic #guestpost from the author talking about setting/location – with pictures! First a bit about the author and this book! Woohoo!
About The Author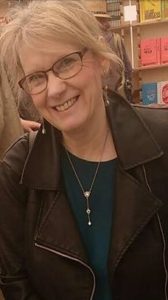 As well as writing crime fiction, Liz is co-founder of and main contributor to The Crime Warp blog, which reviews all areas of crime fiction, interviews crime authors and participates in blog tours. She is the main publicist for the blog, using social media to promote their presence.
Liz is an ex teacher who has taught in inner city Bradford schools for over twenty years. Her husband of nearly 30 years is Indian and they have three children. They live in inner city Bradford and Liz likes to use the rich tapestry of her life in Bradford, combined with her Scottish heritage, in her writing.
In Sept 2017 she is starting a PHD In Creative Writing, researching crime fiction and social media.
Liz also teaches creative writing, specifically within the crime fiction genre.
Twitter : @LizCrimeWarp Facebook: @LizMistrybooks
Blog: The Crime Warp    Website : liz mistry crime writer
About The Book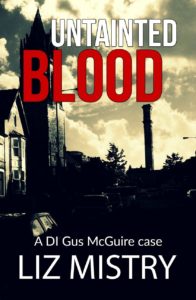 In a city that is already volatile, tensions mount after a Tory MP in Bradford Central is discredited leaving the door open for the extreme right-wing candidate, Graeme Weston, to stand in the resultant by-election.
However, Graeme Weston is not what he appears to be and with secrets jeopardising his political career, he must tread very carefully.
Meanwhile, a serial killer targets Asian men who lead alternatives lifestyles and metes out his own form of torture.
As DI Gus McGuire's team close in, the deranged killer begins to unravel and in an unexpected twist the stakes are raised for Gus.
Are the murders linked to the political scandals or is there another motive behind them?
DI Gus McGuire and his team are back and this might be their toughest case yet.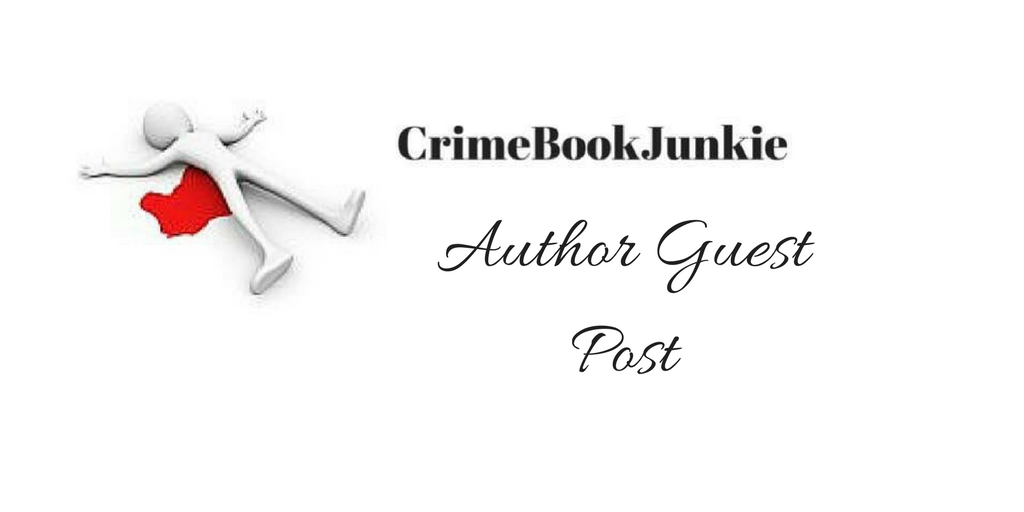 Bradford and its underbelly.
I set my DI Gus McGuire books in Bradford because I love the city. It's rich with diversity, it has heart and of course, it's got a dark and brooding history too. So, when all's said and done it's got all the ingredients of a great setting for crime fiction.
I think folk think of Bradford as being all sandstone and mills or the home of not one, but two race riots or home to the Yorkshire Ripper and the Crossbow Cannibal. All of this is true … Bradford does have a dark underbelly, but what big city doesn't? However, it also has a wealth of beauty, creativity and arts that are often ignored.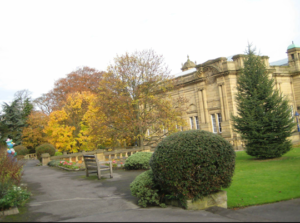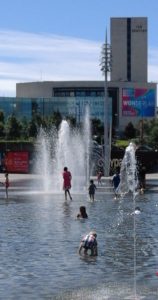 I once was told by a publisher that Bradford just wasn't sexy enough as a setting for a crime novel. Well, I'm here to let you all know that Bradford is, indeed, sexy enough!
My novels are definitely gritty, but my aim is to also portray a Bradford that is welcoming, beautiful and full of Northern promise. It's often said that in any large city you are never more than a few metres away from a rat (presumably the four-legged type) … in Bradford you're never more than ten minutes from either the countryside, woods on the outskirts of the inner city or green park space.

Haworth, home of the Brontes, the smouldering Heathcliff and the moors is in Bradford. I often wonder if the Bronte sisters are in part responsible for my fascination with the darker side of life because I devoured their books as a young adult. I mean, when you think of mad wives being kept in the attic and a brooding, spurned lover … well really, it's hardly surprising us (honorary) Bradfordians have a dark side, is it?
Bradford has its own World Heritage site in Saltaire. Sir Titus Salt, a philanthropic mill owner built this Victorian village in the mid 1800's to house his employees. He provided them with schools, medical care and decent wages and houses. His legacy is still upheld in Saltaire which is a bustling beautiful village.
Ten minutes' walk from my home (and co-incidentally 5 minutes' walk from The Yorkshire Ripper, Peter Sutcliffe's home) I am spoiled for choice. Do I head down for a stroll in the lush and wildlife filled Heaton Woods or do I visit Cartwright Hall Art Gallery which is situated in the wonderful Lister Park?
Bradford is home to not one, but two literature festivals. The fantastic Bradford Literature Festival which happens in July every year and is based in Bradford city centre and the highly acclaimed Ilkley Literature Festival which occurs in Sept/Oct every year. Both festivals bring a varied and wonderful array of creativity to the district.
So, I suppose what I'm saying is that when you read my books, I hope they take you not only into the dark and gritty world of serial killers and evil, but also give you a little bit of a taste for the good things that are 'Bradford'. In this short piece, I've only been able to give you a snippet of what's on offer in Bradford, believe me, I could wax lyrical for hours. Hopefully over the course of my DI Gus McGuire series I'll be able to introduce you to more of the delights of Bradford.
Thanks so much, Liz! Great post…I loved Bradford when I visited!  If Liz has lured you into wanting more – check out her book: Untainted Blood –