Today on my blog, Claire Knight – my awesome guest reviewer, is hosting Abi Silver's
THE PINOCCHIO BRIEF

blog tour!  Included is a video, so make sure you check that out too!  Now how about we start with finding out a bit more about the author and this book!
ABOUT THE AUTHOR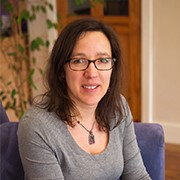 Abi Silver was born in Leeds. She studied science A-levels but had always wanted to be a lawyer. After graduating in Law from Girton College, Cambridge, she has worked for major international law firms. She began writing while taking a career break to have children. She was a governor of a primary school in Hertfordshire for four years. Abi was given the idea for The Pinocchio Brief after reading an article in New Scientist about the controversial technology of facial recognition to detect criminals.
She currently lives in Radlett, Hertfordshire, with her husband and children.
ABOUT THE BOOK
A 15-year-old schoolboy is accused of the brutal murder of one of his teachers. His lawyers, the guarded veteran, Judith, and the energetic young solicitor, Constance, begin a desperate pursuit of the truth, revealing uncomfortable secrets about the teacher and the school.
But Judith has her own secrets which she risks exposing when it is announced that a new lie-detecting device, nicknamed Pinocchio, will be used during the trial. And is the accused, a troubled boy who loves challenges, trying to help them or not?
Click here to view a one-minute trailer for The Pinocchio Brief http://bit.ly/2uHzCzk
Claire's Rating: 5/5
⭐️⭐️⭐️⭐️⭐️
Claire's Review:
The Pinocchio Brief is the second courtroom drama I've read this year (the first being Steve Cavanagh's fabulous The Defence) and it's really reignited my love for this genre. I used to love reading the more legal based thrillers so I'm going to have to hunt some more out!
I thought the three main characters in this stunning debut novel were created impeccably! Connie, eager-to-please; Judith, she reminded me a little of Jonathan Creek is an odd but good kind of way; and then Raymond. Raymond is a creepy individual with his refusal to talk but I really enjoyed reading his first person chapters particularly during the trial as he analyses each witness's testimony, providing intriguing insight into what happened!
You can tell that the author has drawn on her courtroom and defence experience; I felt I was sat with Connie, watching Judith cross-examine all the witnesses. Throughout the novel, I was there with them both getting a handle on what actually happened on that fateful day.
I cannot wait to read Abi Silver's next novel. I would love to see more of the Judith/Connie pairing – they make a great defence team with Judith's experience and Connie's tenacity for justice!
A huge thank you to Diana Morgan of Ruth Killick Publicity for my copy of The Pinocchio Brief and for inviting #Crimebookjunkie to join the blogtour. I've discovered a new author who I'm excited to see more of!
Fab review, Claire and sounds like a great read! I instantly thought of John Grisham and The Pelican Brief when this review request came in.  Had I not been inundated with reviews to do and a ridiculous TBR, I would have snapped this one up myself!  Needless to say, it is one for my TBR – add it to yours by clicking on the book below!