Eeeeeeeek!  I may be just a 'lil bit excited today!  If you know me, you know I am a MAHOOSIVE fan of Graham Smith – #LeaderOfHisCheer – and thrilled to be taking part in the cover reveal of Book 2 in the #JakeBoulderThriller series…..THE KINDRED KILLERS!  I absolutely LOVE this cover, this book….this series!  Let's find out a bit about Mr Smith before I show you this #kickass cover!
About The Author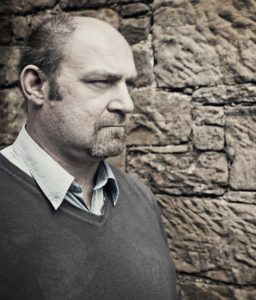 A time served joiner Graham has built bridges, houses, dug drains and slated roofs to make ends meet. Since Christmas 2000 he has been manager of a busy hotel and wedding venue near Gretna Green, Scotland.
An avid fan of crime fiction since being given one of Enid Blyton's Famous Five books at the age of eight, he has also been a regular reviewer and interviewer for the well-respected website Crimesquad.com since 2009
He is the author of four books featuring DI Harry Evans and the Cumbrian Major Crimes Team and now two books in the crime series featuring Utah doorman, Jake Boulder.
Right…are you ready?  Really …really …ready?
Eeeek!  Ok…me too!  Here….it……is………..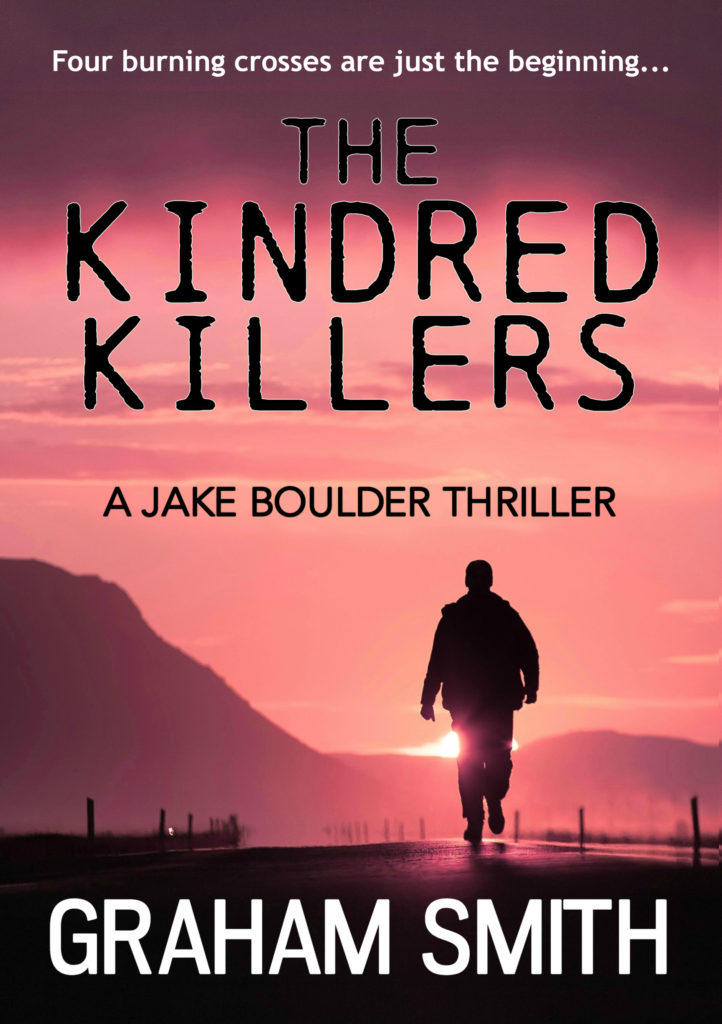 Jake Boulder's help is requested by his best friend, Alfonse, when his cousin is crucified and burned alive along with his wife and children. As Boulder tries to track the heinous killer, a young woman is abducted. Soon her body is discovered and Boulder realises both murders have something unusual in common.
With virtually no leads for Boulder to follow, he strives to find a way to get a clue as to the killer's identity. But is he hunting for one killer or more?
After a young couple are snatched in the middle of the night the case takes a brutal turn. When the FBI are invited to help with the case, Boulder finds himself warned off the investigation. When gruesome, and incendiary, footage from a mobile phone is sent to all the major US News outlets and the pressure to find those responsible for the crimes mounts. But with the authorities against him can Boulder catch the killer before it's too late?
How friggin awesome is that cover!  And if you like that, you are going to LOVE this book!  But if you can't wait until Publication Day on September 12th then join me on September 5th when I will be exclusively sharing Chapter One of this book and join By The Letter Book Reviews on September 6th as Sarah will be sharing Chapter Two!  Oh…and #Twinnie- Chapter In My Life and I may have a wee surprise LIVE from Bloody Scotland on September 8th!! #WatchThisSpace! 

Hope to see you on the Blog Tour – follow along or pop back and catch my review on 21/9/17