My wee possum and fabulous guest reviewer, Claire Knight, is hosting M.A. Comley's Double Jeopardy blog tour today.  Before I share her review with you all, I put together some information about the author and this book – have a read and enjoy!
About The Author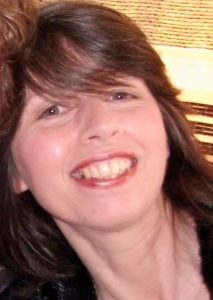 Thank you for hosting me, here's a little about me for your readers.
I'm a New York Times, USA Today, Amazon Top 20 bestselling author, iBooks top 5 bestselling and #2 bestselling author on Barnes and Noble. So far, I've sold over one and a quarter million copies sold world wide. I am a British author who moved to France in 2002, and that's when I turned my hobby into a career. In February 2016 I returned to the UK and now live in beautiful South Wales with the Brecon Beacons as an inspirational backdrop. I share my home with my beautiful rescue Labrador, Dex, who is the most intelligent dog we've ever owned, but it also means he's a little wilful at times too.
I started writing the Justice series in 2006 and released the first book in the series Cruel Justice in 2010, there are now 14 books and several novellas and short stories available in this bestselling series. To date I have written 30 novels and several novellas and short stories across
series. I have also co-authored a few books with NY Times bestselling author Linda Prather and the talented Tara Lyons.
My latest release, Double Jeopardy has been published by my wonderful publishers Bloodhound Books, you can sign up to their website HERE where they often have free books available for readers.
I hope you enjoy my books.
About The Book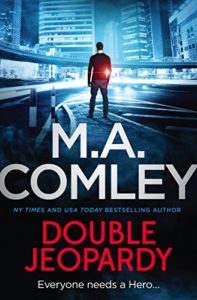 Successful entrepreneur, Ross Spalding, has everything to live for; a thriving business, a stunning new home, and a high society wedding to his beautiful fiancée to look forward to in the coming months. That is, until his life comes to an abrupt, gruesome end.
DI Hero Nelson and his team need to dig deep to find the reasons behind someone wanting Ross Spalding dead. As more people connected to Ross also die, some in suspicious circumstances, the suspect list grows beyond all expectations, until a major clue presents itself and spins the investigation off in a totally new direction.
However, Hero's personal life is also dealt a major blow when his parents are faced with a life or death situation. He is forced to put his personal problems aside when the murderers are revealed and Hero is faced with a tight deadline in which to apprehend them.
Claire's Rating: 5/5
⭐️⭐️⭐️⭐️⭐️
Claire's Review: 
I may have said it before but I've come to expect the Hero Nelson books to be the more brutal and violent stories from M A Comley's repertoire and Double Jeopardy seals that expectation. I've not read many books when a clean, upstanding business man is carjacked, taken to a muddy field and killed execution style.
Enter stage left, our Hero (everyone needs a Hero) who's got to crack this shocking case. But as he starts his investigation, things take an unexpected turn and not in a helpful way!!
I do enjoy reading Ms Comley's books, they're packed with red herrings and intrigue. They definitely keep me guessing right to the end and on this occasion the end left me stunned! #nospoiler!! I don't know how the author is going to follow on from that!
The writing is fast-paced and I was totally absorbed into the Manchester based investigation and beyond! I'd definitely want Hero and his team patrolling the streets of West Yorkshire!
Massive thanks to Bloodhound books for my copy of Double Jeopardy and to the amazing Sarah Hardy for inviting me on board the #blogtour. As always, big #busterbear hug to Noelle for letting me host the #Crimebookjunkie stop!
Fantastic review for a book that is making it's way to the top of my own TBR when I get back to it!  Thanks, Claire! If DOUBLE JEOPARDY sounds like your cup 'o tea, then click on the link below!