Whoop! Whoop!  Thrilled to be taking part in the cover reveal for Sam Carrington's BAD SISTER which will be published by Avon Books UK!
So how about a little more info on this book before you feast those eyes on the cover?
Oh!  You'd rather see the cover first?
Ok….you asked for it….*drum roll* …here it is!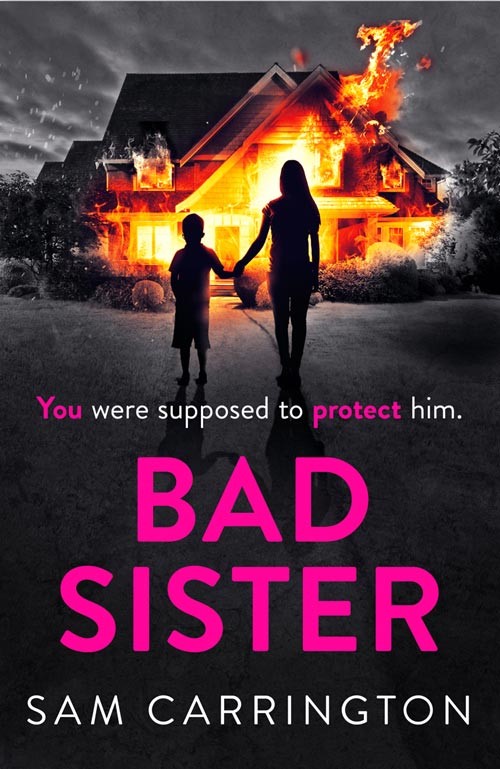 Publishing in eBook: 9th October
Publishing in Paperback: 14th December
The gripping new thriller from the bestselling author of Saving Sophie.
Stephanie is scared for her life. Her psychologist, Connie Summers, wants to help her face her fears, but Connie will never really understand her. Stephanie's past has been wiped away for her own protection. Stephanie isn't even her real name. But then, Dr Summers isn't Connie's real name either.
And that's not all the women have in common. As Stephanie opens up about her troubled relationship with her brother, Connie is forced to confront her own dark family secrets.
When a mutilated body is dumped in plain sight, it will have devastating consequences for both women.
Who is the victim?
Who is to blame?
Who is next?
Gripping, tense and impossible to put down, Bad Sister will have fans of Sue Fortin, B A Paris and Linda Green hooked till the final page.
LOVE ❤️ LOVE ? LOVE IT! Thanks so much to Avon Books UK & their publicity team for asking me to take part in the cover reveal.  Looks like I have another book for Mount St TBR ?…. available for pre order: