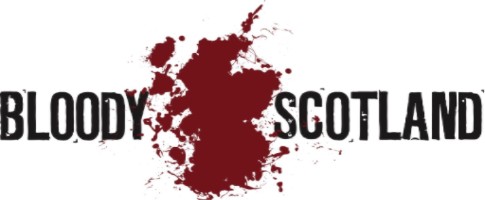 So here is the second of five for my Bloody Scotland Reads #minireviews – it is Steve Burrows' A Cast Of Falcons.  Here is a bit more about the author and this book!
ABOUT THE AUTHOR
Steve Burrows has pursued his birdwatching hobby on five continents. He is a former editor of the Hong Kong Bird Watching Society Magazine and a contributing field editor for Asian Geographic. The first book in the Birder Murder Mystery series, A Siege of Bitterns, won the Crime Writers of Canada 2015 Award for Best First Novel. Steve lives in Oshawa, Ontario.
ABOUT THE BOOK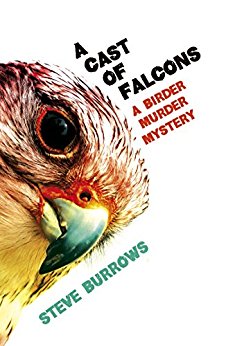 The threat from above casts a dark shadow.
A man falls to his death from a cliff face in western Scotland. From a distance, another man watches. He approaches the body, tucks a book into the dead man's pocket, and leaves.
When the Scottish police show visiting Detective Chief Inspector Domenic Jejeune the book, he recognizes it as a call for help. But he also knows that answering that call could destroy the life he and his girlfriend Lindy have built for themselves in the village of Saltmarsh, in north Norfolk.
Back in Saltmarsh, the brutal murder of a researcher involved in a local climate change project has everyone looking at the man's controversial studies as a motive. But Sergeant Danny Maik, heading the investigation in Jejeune's absence, believes a huge cash incentive being offered for the research may play a crucial role.
With their beleaguered Chief Superintendent blocking every attempt to interview the project's uber-wealthy owners, Jejeune and Maik must work together to find their answers. But will the men's partnership survive when the danger from above begins to cast its dark shadow?
My Rating: 3/5
My Mini-Review:
Starting in Saltmarsh, Norfolk with parts also set in Scotland, A Cast Of Falcons was a different sort of crime fiction read for me.  The book has an interesting start but was a slower read than I am used to. It also has various threads that take the reader on a bit of a journey.  DCI Jejeune and DS Maik are the main characters – each with their own strand to follow in the storyline.  For me, Maik was definitely the most interesting character and probably the more likeable.  The one aspect of the story that I just could not get into was the bird-side of things. There was quite a big emphasis on it – or at least it felt that way and if that is a hobby you enjoy, you will love this book – I just found it a little distracting.
In terms of the crimes/crime storyline – this was interesting and overall this was a good story.  It is book 3 in the series and definitely has the elements of mystery, suspense and a few twists.  If this is your kind of story, I think you will enjoy the mix of bird-watching with crime – the writing is great, and worth it if you like something a wee bit different!
Grab your copy here: