My thanks to Sabah Khan at Avon/Harper Collins UK for the invite to participate in Elisabeth Carpenter's 99 RED BALLOONS blog tour!  I have a fantastic extract to grab your interest, but first a little about the author and this book.  Oh…and by the way….LOVE the cover of this book!  Creeeeeeepy!
About The Author
Elisabeth Carpenter lives in Preston with her family. She completed a BA in English Literature and Language with the Open University in 2011.
Elisabeth was awarded a Northern Writers' New Fiction award, and was longlisted for Yeovil Literary Prize (2015 and 2016) and the MsLexia Women's Novel award (2015). She loves living in the north of England and sets most of her stories in the area, including the novel she is writing at the moment. She currently works as a book keeper.
About The Book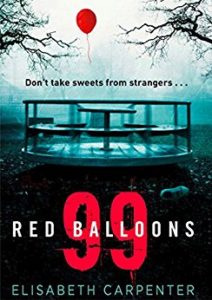 Two girls go missing, decades apart. What would you do if one was your daughter?
When eight-year-old Grace goes missing from a sweetshop on the way home from school, her mother Emma is plunged into a nightmare. Her family rallies around, but as the police hunt begins, cracks begin to emerge.
What are the secret emails sent between Emma's husband and her sister? Why does her mother take so long to join the search? And is Emma really as innocent as she seems?
Meanwhile, ageing widow Maggie Taylor sees Grace's picture in the newspaper. It's a photograph that jolts her from the pain of her existence into a spiralling obsession with another girl – the first girl who disappeared…
This is a gripping psychological thriller with a killer twist that will take your breath away.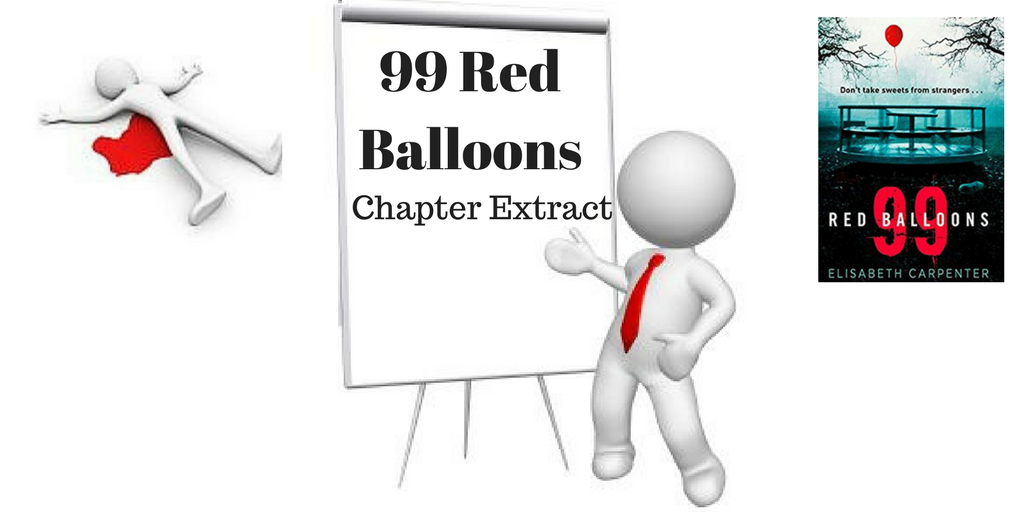 From -Chapter 2 p.9-11
'Why did we start letting her walk home from school?' Emma says to Matt. She turns to the detective, wiping her face with the sleeve of her cardigan. 'They only started coming back by themselves last week – she'd been begging me for ages to let her – they've only been in Year 4 for three weeks. We . . . the other mums and I . . . told them they had to stick together no matter what. Every day last week I waited across the street from the school gates, followed them until they got to the newsagent's. Then I'd run home so I could be there when she got back. I should've done that today – I thought they'd be fine, like they were last week.'
A thought runs through my mind that plants a heavy feeling in my stomach: what if someone else was watching Grace walk home today?
She went into the newsagent's and never came out. How is that even possible? The image of Mr Anderson's face comes into my head. He might have owned the shop for a few years, but how well does anyone know him?
'Have you questioned Mr Anderson?' Everyone looks at me and my face burns. 'The newsagent, I mean.'
Hines gives a brief nod. Did he just roll his eyes?
'Yes, yes.'
He doesn't elaborate – they don't give much away. He makes me feel stupid – guilty even – just by looking at me.
'Is there anyone you can think of who might have taken her?' he says. 'A relative? Someone with a grudge?'
'No, of course not,' says Matt. 'This is real life, not some bloody soap opera. We're normal people. We don't go around making enemies.'
My ears tingle as he says it. No.
There is someone, I want to say. But it shouldn't be me saying that. Has Emma forgotten?
'Did she argue with you before she left this morning? About something mundane, trivial even?'
'Grace isn't like that,' says Matt. 'We don't argue in the morning.'
'What time did you leave for work today?'
'Just before eight.'
'Mrs Harper – Emma.'
She looks up.
'Did you and Grace argue before she left for school this morning?'
She frowns and shakes her head. She looks to the mantelpiece at the many photos of Grace. One of them is the obligatory school picture. By the time Jamie has left school I'll have twelve – one for every year. I can't breathe when I think that photo of Grace might be her last.
Hines writes in his notepad again and looks to me.
'So just to get everyone's name right. You're Stephanie Palmer – Grace's aunt?'
'Yes,' I say, too loud probably.
No one reacts. And why should they?
But it feels like a lie when I say it to a stranger.
My stomach is churning. I stand, swaying slightly, and squeeze past DS Berry in the doorway before rushing up the stairs. I get to the bathroom just in time to empty the contents of my stomach into the toilet.
Ooooooooh!  Now if that doesn't grab you, I don't know what will!  I cannot wait to read my copy of this book!  If your interest has been piqued too, grab a copy of the book below!