Woohoo!  Thrilled to have been asked by Chris Curran to take part in the Her Deadly Secret blog tour today!  I have a fantastic Author Guest post to share with you all. Grab a cuppa and enjoy!
ABOUT THE AUTHOR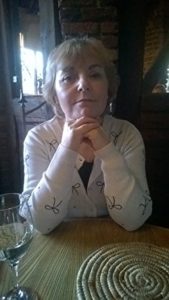 Chris Curran was born in London, but now lives on the South Coast of England.
Read more about her at https://www.killerreads.com/blog/qa-with-author-chris-curran/
and at http://chriscurranauthor.com/
ABOUT THE BOOK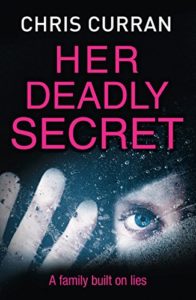 A FAMILY BUILT ON LIES…
A dark and twisty psychological thriller, in which a young girl is abducted and her family is confronted with a horror from deep in their past. Perfect for fans of BA Paris and Sue Fortin.
A young girl has been taken. Abducted, never to be seen again.
Joe and Hannah, her traumatized parents, are consumed by grief. But all is not as it seems behind the curtains of their suburban home.
Loretta, the Family Liaison Officer, is sure Hannah is hiding something – a dark and twisted secret from deep in her past.
This terrible memory could be the key to the murder of another girl fifteen years ago. And as links between the two victims emerge, Joe and Hannah learn that in a family built on lies, the truth can destroy everything…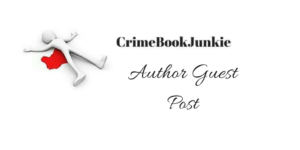 Hello, Hello, Hello. Meet Some Of My Favourite Coppers by Chris Curran 
I write standalone crime and in my first two novels the police are not much in evidence. However in my latest book, Her Deadly Secret, I introduce a Family Liaison Officer, which started me thinking about some of the police characters I enjoy in contemporary crime fiction. What follows are ten purely personal choices. Although some are well-known, I've avoided the really big names such as Rebus and Roy Grace because, like all fanatical readers, there's nothing I like more than introducing people to books and characters they may not have come across.
Philip Kerr's Bernie Gunther first appears as a policeman reluctantly serving Nazi Germany. His narration has the sardonic wit of Philip Marlow and the streets he walks down could not be meaner. Kerr's plots are as convoluted as the situation in Europe during the 1930s, '40s and '50s as Gunther struggles to retain some tattered scraps of integrity and to survive as a sane man amongst the madness.
D.I. Ted Stratton is Laura Wilson's policeman. Also working in the years around WW2 sane and sensible Stratton is a Londoner and in 1940 his happy home life with wife Jenny is marred only by the absence of his two children who have been evacuated. There is tragedy and turmoil to come as he pursues justice – from crime on the home front, to the Notting Hill riots, through miscarriages of justice in the last days of the death penalty and the slum landlords of the 1960s – always doing so with dogged integrity.
D. I. Beatrice Stubbs (J.J.Marsh) is close to retirement age but, while she is neither young nor glamorous, she is not immune to romantic dilemmas. She has her demons, but also an enormous relish for life (as well as for food and drink!). Based in London, but frequently working in rather enticing parts of Europe her novels make perfect holiday reading. The stylish writing and smatterings of wit mean that, despite their contemporary setting and sometimes hard-hitting storylines, these books evoke the golden age writers.
Frank Mackey appears in three of my favourite novels in the Tana French Dublin Murder Squad series. As head of Undercover Operations, he is first turns up as a powerful secondary character in The Likeness, is central to Faithful Place and has a crucial role in The Secret Place. Growing up in a chaotic Dublin family has damaged him and affects all his relationships. He can be manipulative and even violent and, but his charisma and especially his love for his daughter, Holly, redeem him, for me at least.
Sheila Bugler's D.I. Ellen Kelly is a second generation Irish detective working in a lyrically described South London. Although ambitious for success she is also the loving mother of two young children and a devoted daughter and sister. A widow still suffering from the trauma of her husband's death and haunted by shadows from her childhood she may turn to the wine bottle rather too often, but handles the complex cases she investigates with tenacity and compassion.
PC Lucy Davies, from the Dan Forrester series by C.J Carver, never feels more alive than when on a blue light. Lucy is bi-polar, a condition, which if known would lead to her dismissal from the Force. Despite her enthusiasm and dedication, her erratic behaviour has already led to an enforced transfer from the Met. Lucy isn't a detective, but once an investigation is underway she is determined to pursue it even if by unconventional means.
Anja de Jager's Detective Lotte Meerman is no longer so young and scarred by her parents' acrimonious divorce and the recent breakdown of her own marriage. She has followed her father into the Amsterdam police, but has made some mistakes that torment her conscience. Atmospheric and powerful Dutch Noir from an author who clearly knows Holland and its police inside out.
DS Cathal Breen and WPC HelenTozer are William Shaw's 1960s police duo. Despite their differences – Breen is decent and old-fashioned, whereas Helen is a spiky loose cannon and free-thinking '60s girl, who drinks and smokes too much – they share a definite attraction. Together they explore the darkness beneath the glamour of swinging London.
In contemporary London, Sarah Hilary's Marnie Rome and Noah Jakes have a close working relationship, but romance is definitely off the table. Noah is gay and Marnie is emotionally isolated. The crimes she deals with are often harrowing, but none more so than that involving her own family. Her closest relationship is with her foster brother, who slaughtered her parents and continues to manipulate Marnie from captivity.
WOW!  I absolutely LOVED that post, Chris!!  Thanks so much for sharing!  I can add a few to that: Graham Smith's DI Harry Evan's, Mike Craven's DI Avison Fluke, and Michael J Malone's DI Ray McBain to name a few….I would love to hear who your favourite fictional detectives are in the comments below!
Grab a copy of HER DEADLY SECRET via the link below: