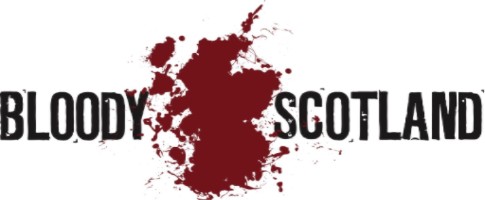 PRESS RELEASE
Bloody Scotland International Crime Writing Festival 8-10 September 2017
HOLLYWOOD ACTRESS TREADS THE BOARDS AT BLOODY SCOTLAND 2017 & CHRIS BROOKMYRE WHOSE PLAY WILL BE PERFORMED THERE WINS YET ANOTHER LITERARY AWARD
THIS YEAR THE BLOODY SCOTLAND FRINGE FEATURES TWO CRIME INSPIRED PLAYS AND SOME BIG NAMES

Last year one of the surprise hits of the Bloody Scotland International Crime Writing Festival was the Inspector Faro play by Alanna Knight featuring a cast of crime writers camping it up in a rehearsed reading. Inspector Faro Investigates the Vanishing Vagrant will take place in the ballroom of The Golden Lion at 4pm on Sunday 10 September and stars Harley Jane Kosak, a Hollywood actress (turned crime writer) better known for her roles in When Harry Met Sally and Parenthood.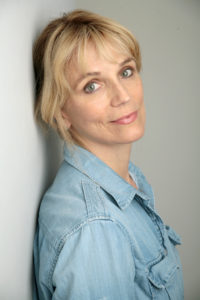 Gordon Brown and Abir Mukherjee return to the cast for the new case and in addition to Harley will be joined by Marsali Taylor and Douglas Skelton in the role of Faro himself.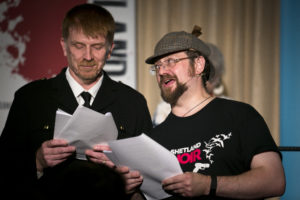 The day before the Horsehead Theatre company will be putting on two performances of A Tale Etched in Blood and Hard Black Pencil by Christopher Brookmyre at the Tolbooth Theatre.

Brookmyre's star is rising high at the moment. Having won the McIlvanney Prize for Black Widow at the 2017 Festival, last night he was also presented with the Theakston's Old Peculier Crime Novel of the Year Award at the Harrogate Crime Festival.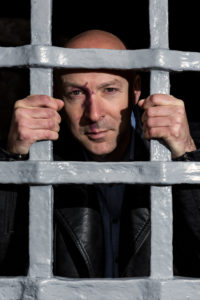 'It's shaping up to be a record-breaking year at Bloody Scotland – we sold twice as many tickets on our first day as last year.''
Bob McDevitt, Director of Bloody Scotland, June 2017
Tickets are on sale to the public from www.bloodyscotland.com or at the Box Office in the Tolbooth Stirling or in the Albert Halls. Free standby tickets are available to the unemployed or those on a low income on the day of the event if there is good availability. Proof of eligibility is required and tickets are limited to one person. A 10% discount is available to people residing in the Stirling Council area. You must give your address at the time of booking. Visit www.bloodyscotland.com /localdiscount for details
Follow us @bloodyscotland #BloodyScotland
The countdown is on for September now, #bookjunkies!  Hope to see some of you there!!!